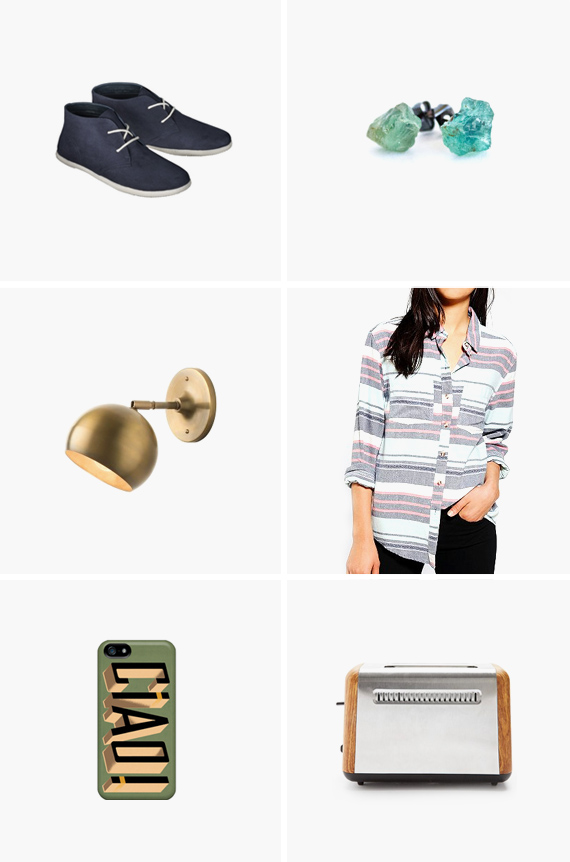 one . i bought these booties in tan and haven't stopped wearing them – now i want them in navy too.
two . i love these raw gemstone stud earrings, so simple and pretty.
three . these brass sconces would look amazing next to bed or sink.
four . loooove the pattern on this flannel boyfriend shirt.
five . how good is the typography on this iphone case?!
six . i hate you west elm. a wood grained toaster? how dare you make me want everything you sell.