i'm heading off early this week because my dad and stepmom are in town for my bridal shower this weekend! we're doing a little sightseeing while they're here – along with some costco time for the shower… did i mention gideon is catering it?! he will be assisted by my brother and dad as his sous chefs in the kitchen. so excited!
hope you all have a lovely weekend — today's wish list is all about house updates that will make a big difference during spring cleaning.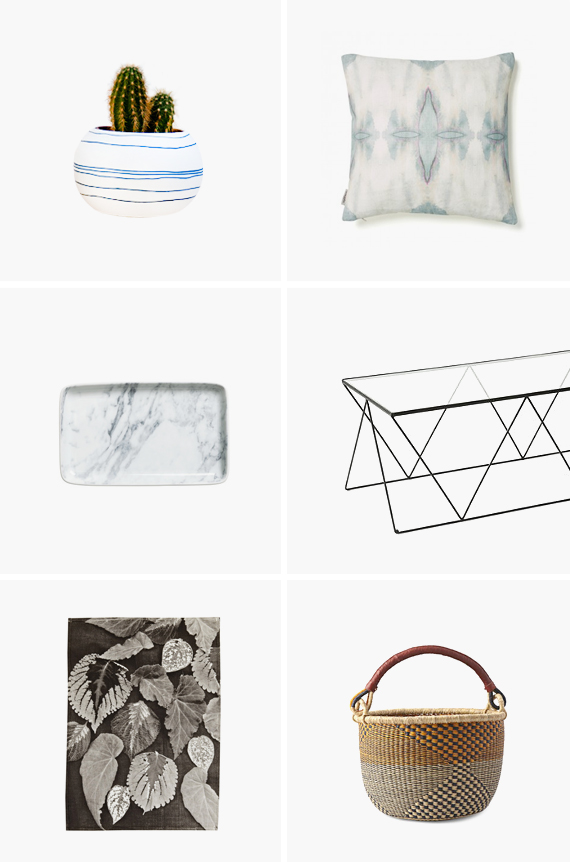 01 | i want a jungle in my apartment, filled with cactus in planters. but my cats won't let me.
02 | loving these handpainted pillows from abc home by shanan campanaro.
03 | h&m now has marble patterned things. EEEEE!!!!
04 | i'm not usually a fan of glass coffee tables – but i'd make an exception for this one.
05 | i am all about the tea towels. ALL about them.
06 | when i clean, i put things in things – pretty baskets are key for that.