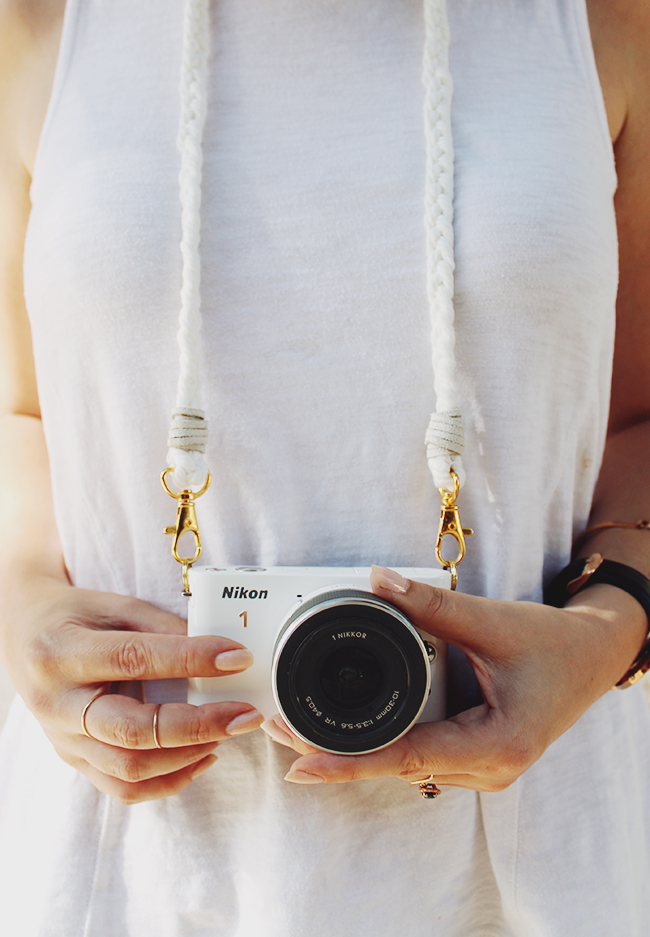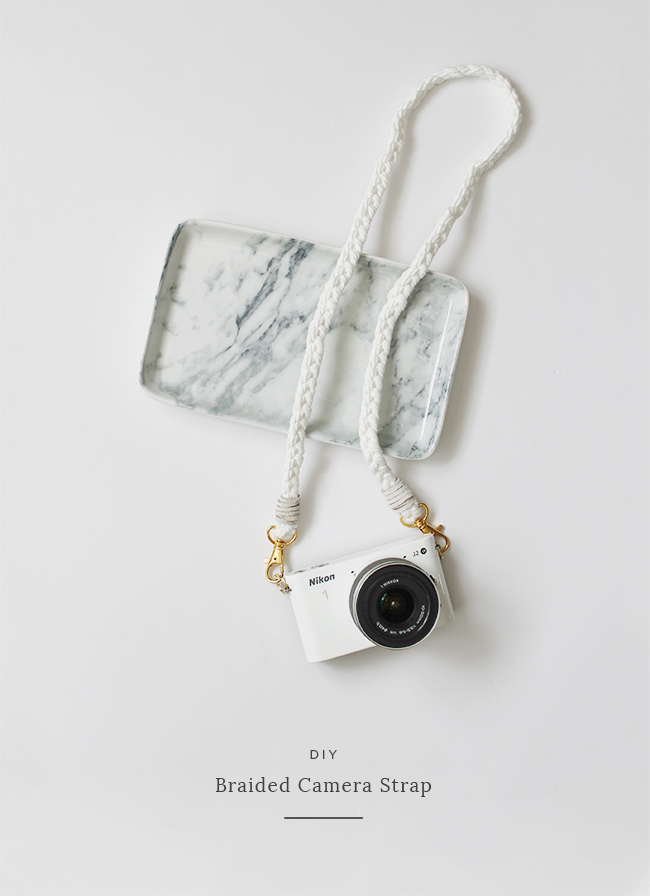 even though i've already DIYed myself a camera strap, i wanted to do another one that felt a little lighter around my neck. so i made a new one and you can too! this strap took me about 15 minutes max, so you really have no excuse not to.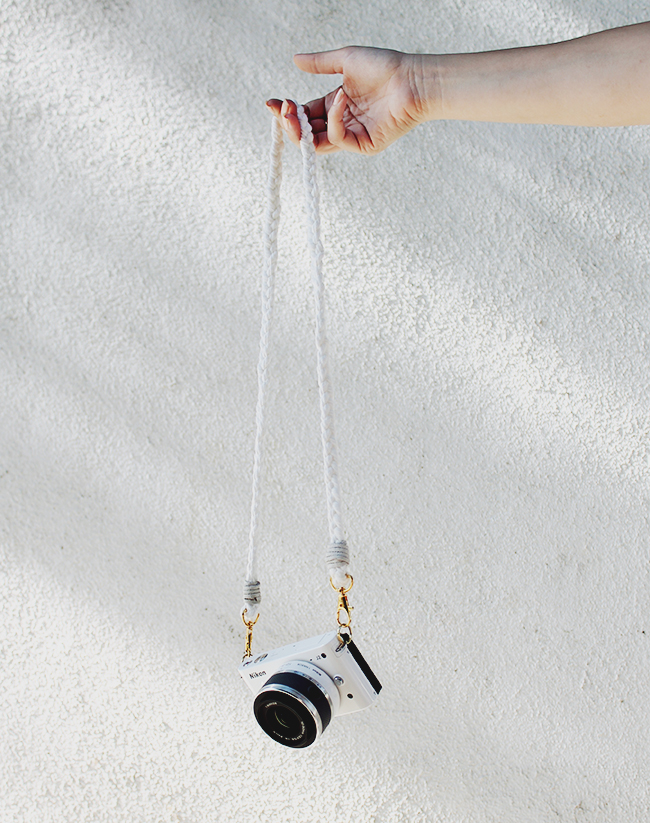 01. take one piece of your cable cord and wrap it around your shoulder, keeping it a bit longer than the ultimate length you'd like your strap. cut three pieces of the rope to size.
02. tape all three down onto a work surface, and braid like you're at a slumber party. you can do a fancier braid, but i didn't. obv.
03. wrap the end into your key hook, and secure with fabric glue. put a binder clip on while it dries, and then do the other end.
04. once dry, for extra strength and tightness, sew the ends together with nylon thread.
05. snip off the excess and wrap your leather cord tightly around both ends. glue the end of your cord and let dry with the binder clips again.
06. trying not to break all your nails, slide your split rings onto the sides of your camera so that you can easily attach the key hooks!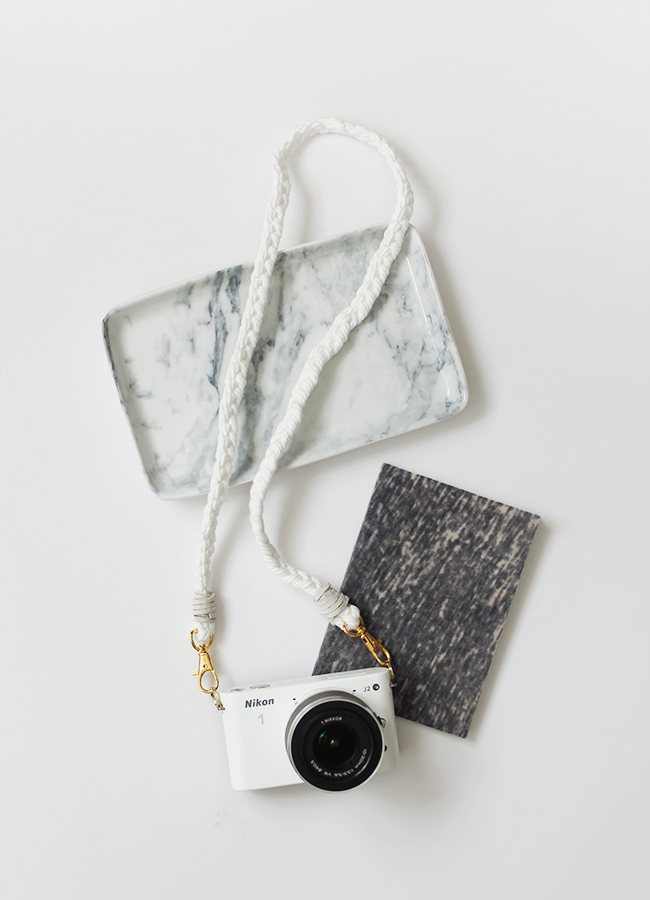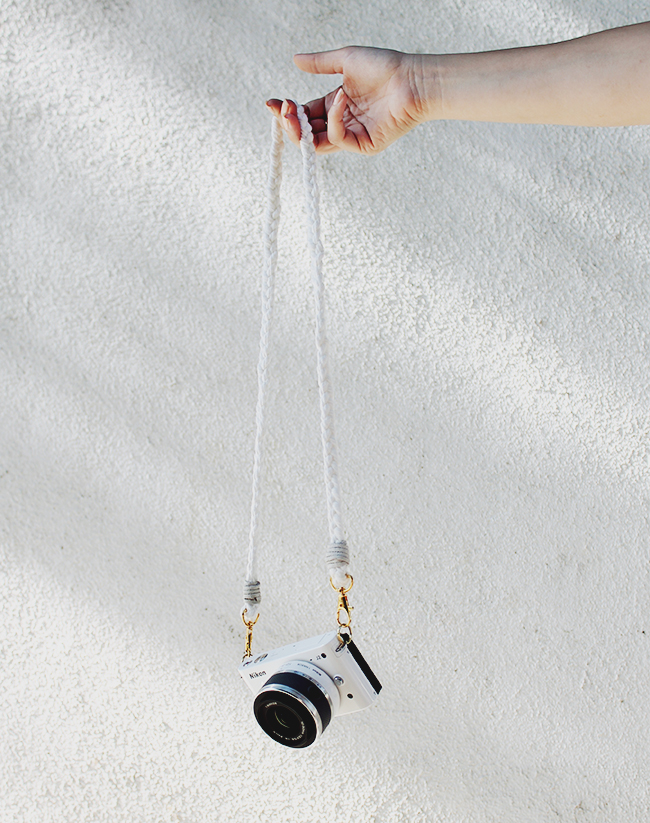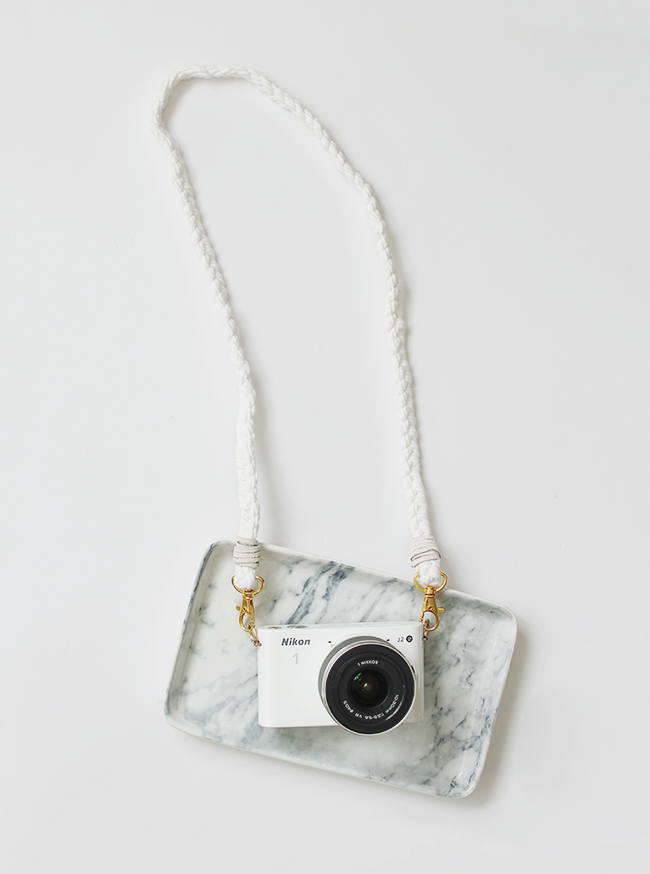 i must say, i love my new strap way more than my old one — it feels minimal and girly and pretty and soft and i'm into it. so try it!