diy ikea hack baby play gym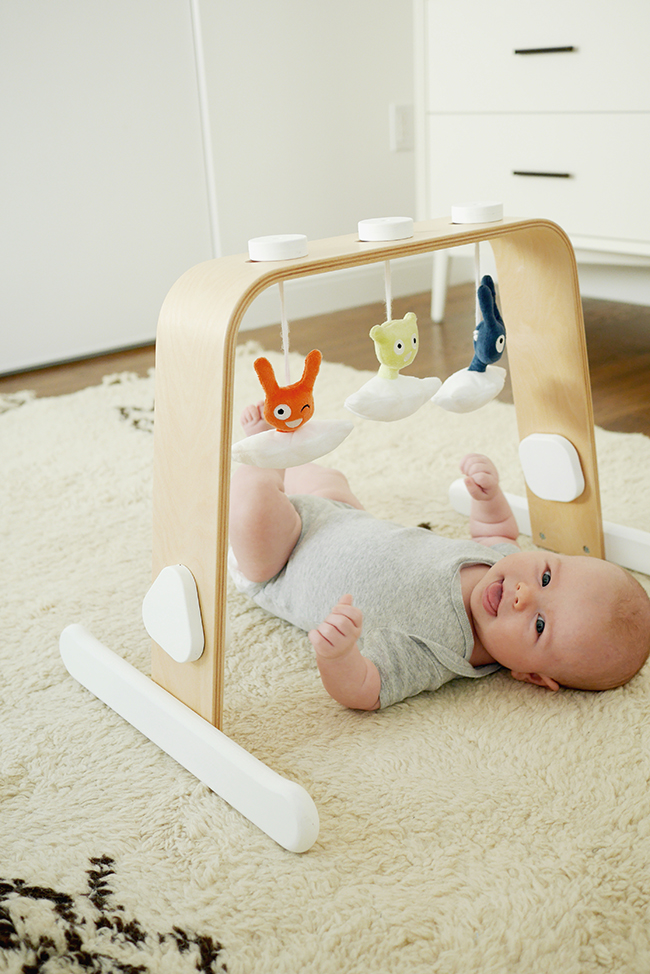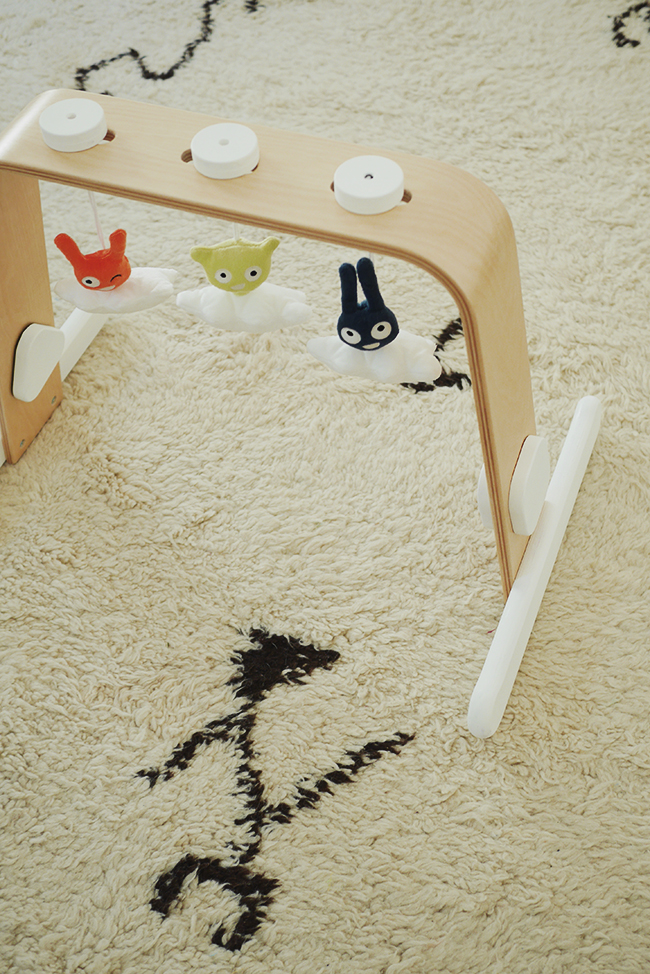 sorry to all you non-moms, but today is a baby DIY. but to all you moms, have you noticed how expensive play gyms are? i'm sure you have. i was annoyed by this and wanted something cute for arlo, but wasn't going to spend a lot considering i'm assuming he won't even be using this kinda thing for that much longer, so when i saw the bones and price of the ikea LEKA one, i thought it would make the perfect one with a little finessing. 
i was going to look around for three cute toys to use instead, but when i saw this mobile from ikea too, it seemed a lot easier and cheaper than trying to source small cute toys online (because i'm one of those people that always orders the wrong sizes of things and thats how i would end up with three completely mismatched in size). so the mobile it was! i thought the colors were pretty decent and the little dudes would be cute to look at.

materials
directions
01. cut the existing beads/toys off of the three circles on top.
02. next we painted all of the colored parts white — this was by far the hardest and most time consuming part! we taped off everything and did a layer of spray fixative since they're plastic. (actually, i tried painting without the fixative and they looked like shit so we sanded it all off and tried this instead) after we let the spray fix cure for a day, i painted with a very light layer of white, slowly saturating during every nap.
03. next i cut apart the mobile guys. using a large needle that will fit whatever yarn or string you use (i just had this white yarn already so i decided to use it), i sewed each guy and string the rest through each circle on top (i feel like the wording on this post is really not helpful), double knotting at the end. you can adjust the height to be shorter (i did once i put him underneath), but not longer obviously — so don't rush to cut off the end until you like it. once i was happy with the height, i cut off all the knots at the end!
04. arlo seems to be really into sounds, so i decided i'm going to add some little bells after i took the photos. if you want to add them too, just sew a couple on (you can vary in quantity for a variation in sound)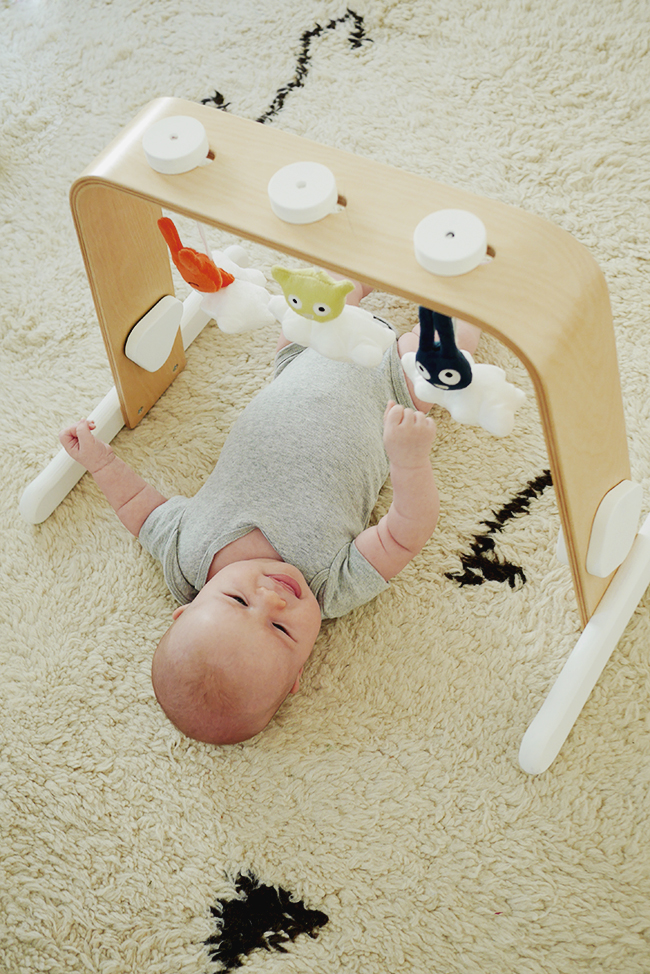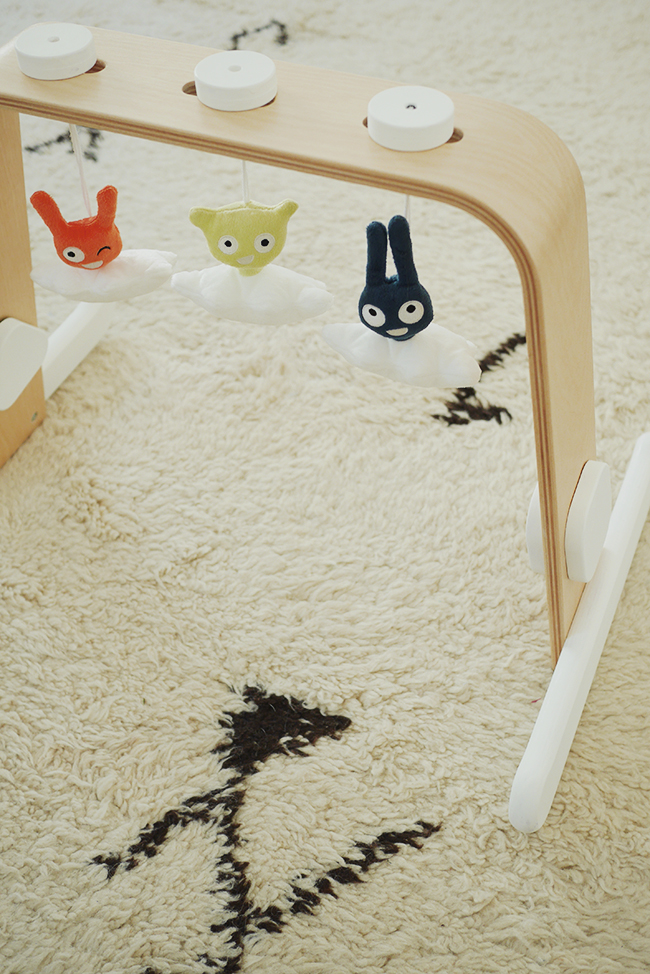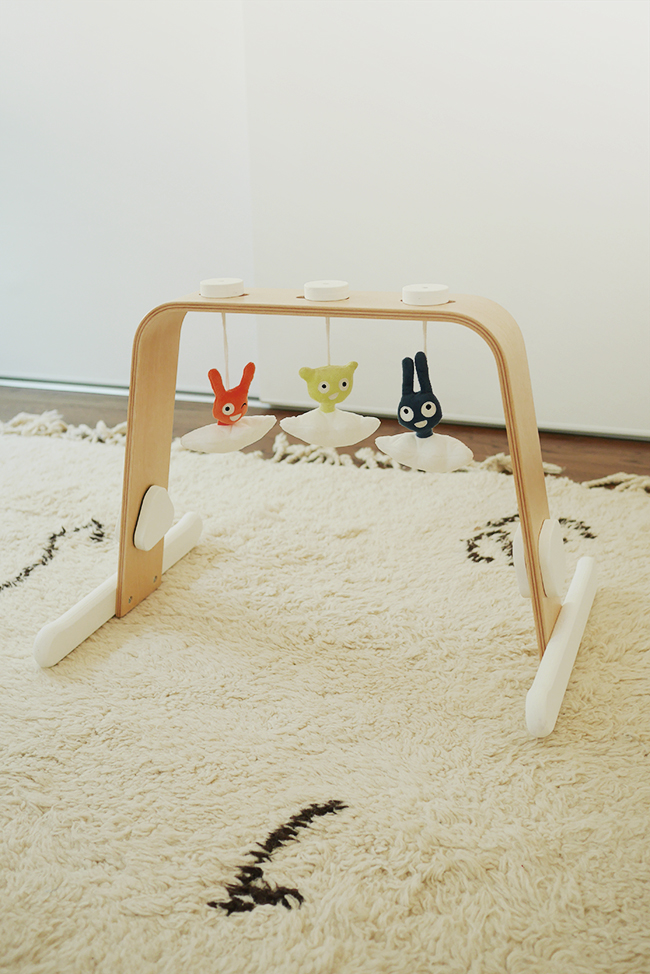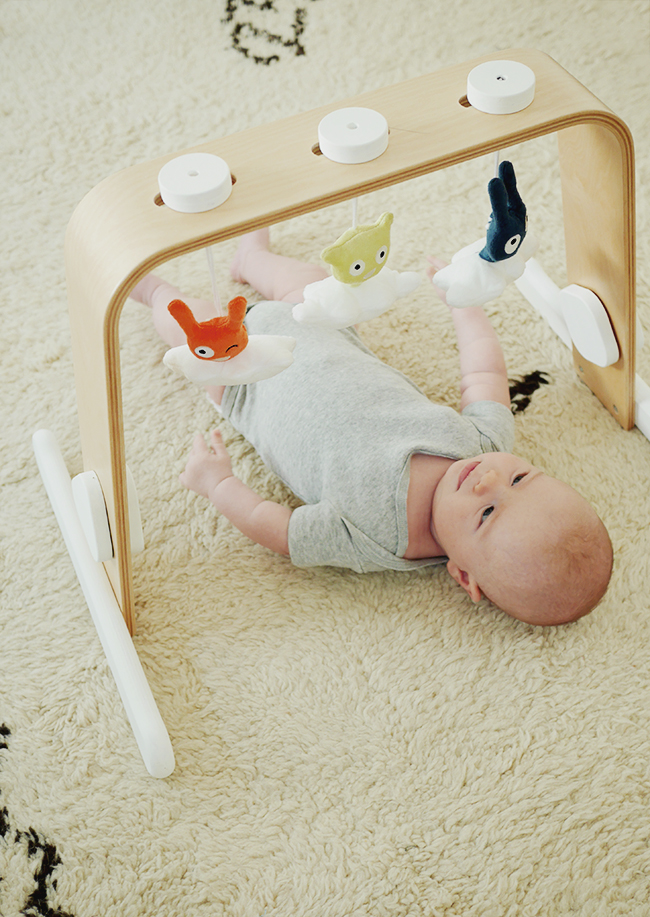 also, arlo is the best little model.