diy easy leather laptop case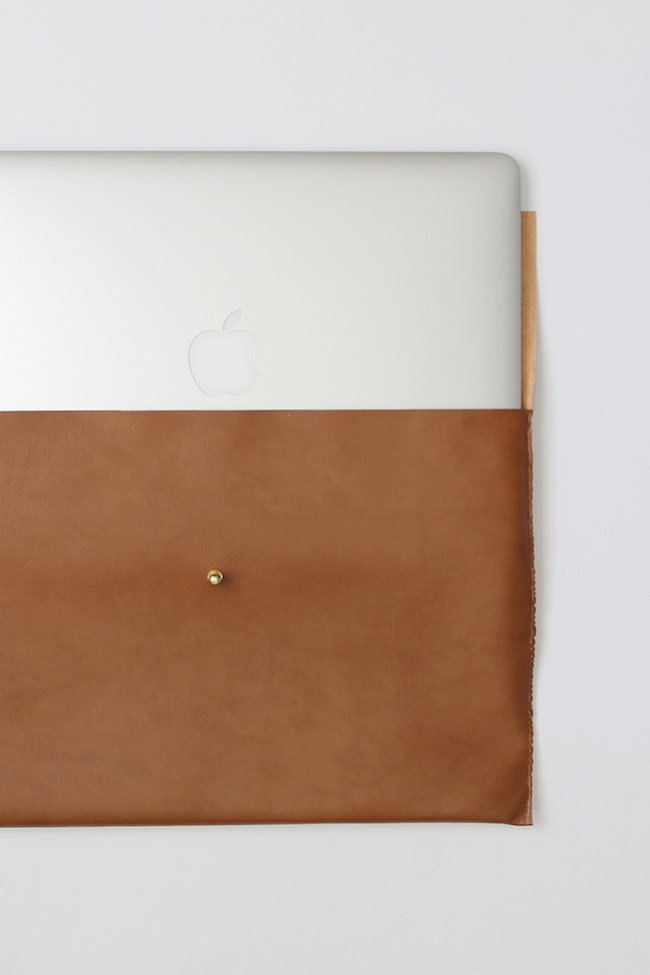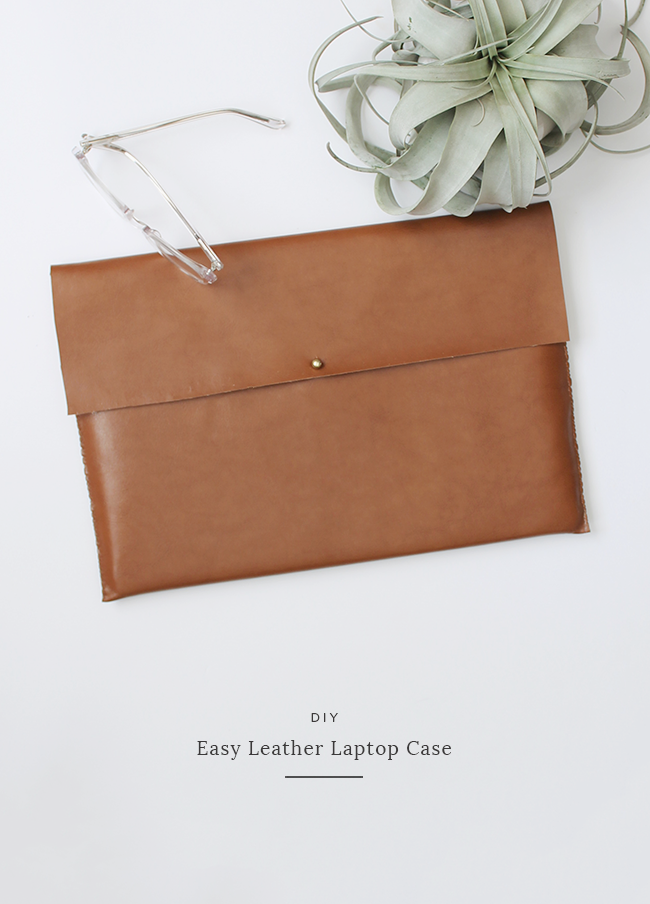 i recently bit the bullet and bought myself a laptop for my birthday — and it's the best decision i've ever made. while i'm probably sitting in bed way more than i should be now, it really has upped my productivity level because i'm so much more likely to stay on top of email now! YAY. so of course i realized right away i didn't have a case for it, so i realized right away i should just make one.
i had a ton of this brown faux leather sitting around, but i thought it was a shade darker than i'd like – so i made a prototype. then i decided i didn't feel like making another – so i'm sharing the prototype! and as you guys may know already, i'm not much of a sewer – so if you also don't sew well, it's all good! this was easy. my last piece of advice is to use faux leather. not only is it so much easier to sew, but it usually comes with a soft inner lining which seems nicer for your computer. and you should be nice to your computer.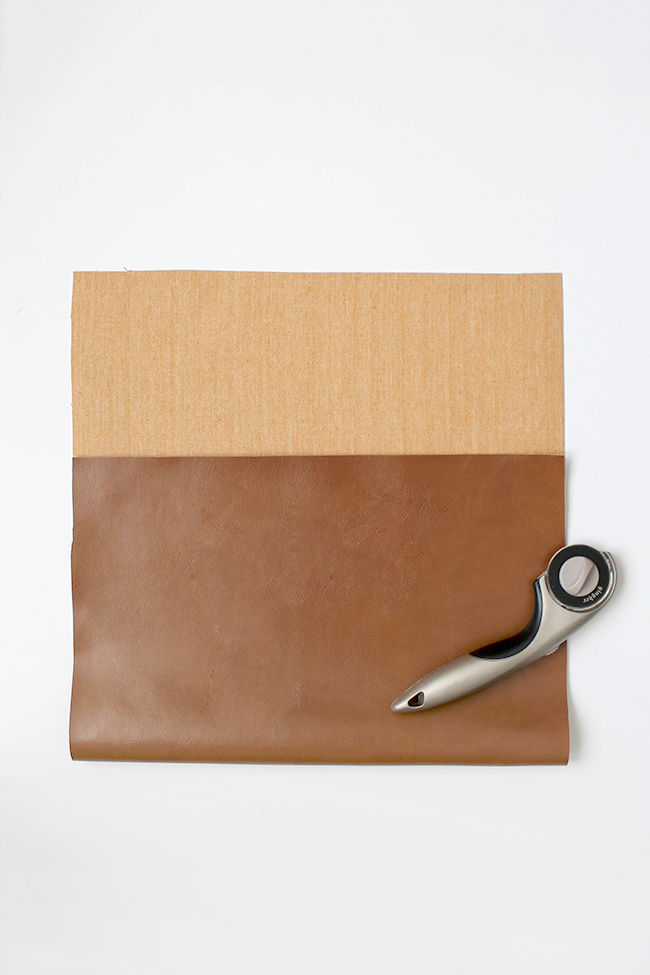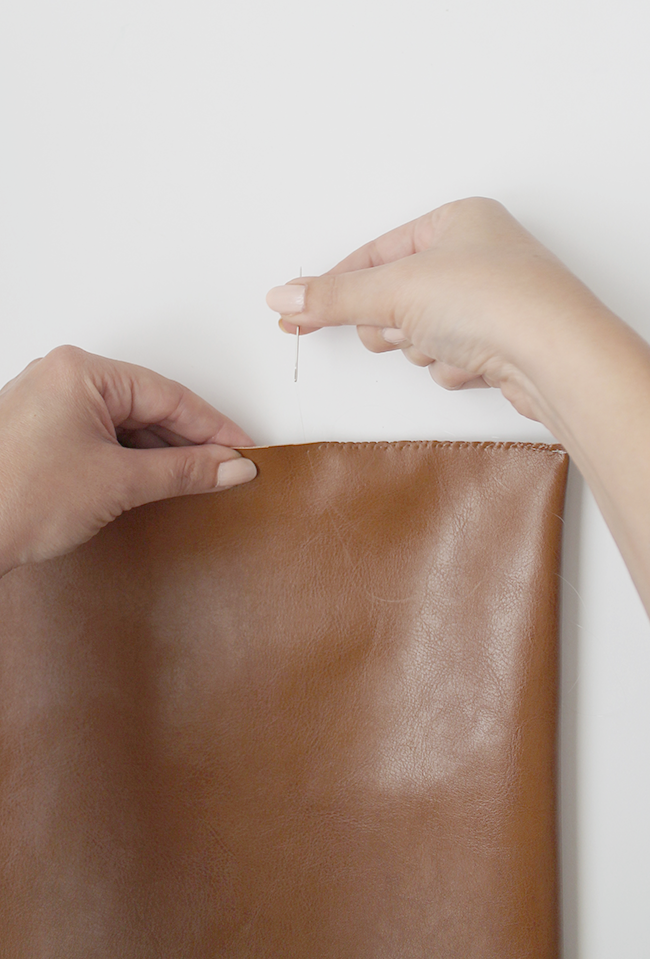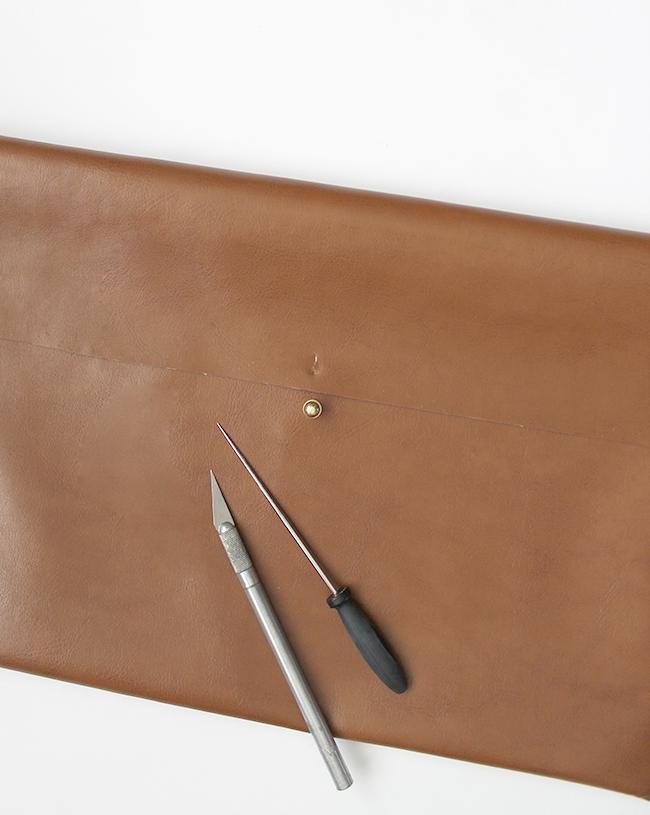 01. cut out your leather using your laptop as a guide. make sure it covers the back and front with enough excess length for a flap, and make sure you leave enough space on both sides for your laptop to have a tiny bit of wiggle room.
02. you can use binder clips or tape to keep it in place as you sew. sew one side with your nylon thread, using an "overcast stitch" (i googled that term). the thread is very forgiving because its clear. now sew the other side. duh. if you're using real thick leather, you'll need to poke stitch holes along both sides before sewing unless you're as strong as the hulk.
03. once you've sewn up both sides, make sure your laptop fits safely inside.
04. cut a little slit on the underside where your button will go using your xacto blade. insert the screw in back and then screw on the button. cut another slit where the button will fit through on the front flap.
yay! you've got yourself a chic little laptop case in under an hour and for way way less than they cost online! and brownie points for you if you can actually cut your leather perfectly straight unlike i did!