happy friday! today is an especially happy friday for me — because we're driving out to the desert to see hall & oates perform! at a casino. my favorite type of concert because they're always small and intimate and awkward and filled with old drunk people. i have seen h&o live maybe 6 times before — and i won't stop. i love em so much.
hope you have a fun weekend too! if you aren't, because you're going through a breakup, here's my favorite hall & oates breakup song. i'm always here to help.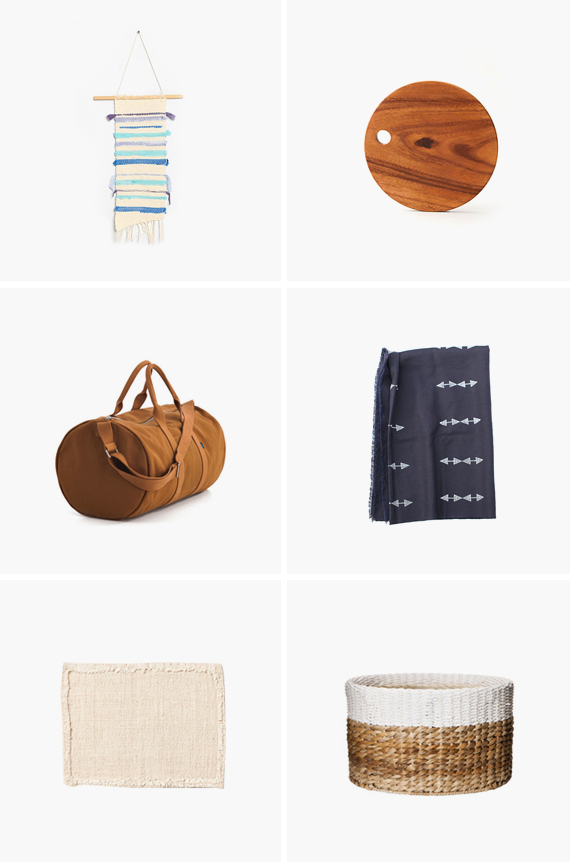 01. another woven tapestry from urban that i want?! ugh.
02. love this little round cutting board so much. shall i register for it?
03. always want a new weekender bag because i have a soft spot for cute weekenders.
04. a lovely throw i could wrap myself in all day when i refuse to get dressed.
05. i'm not into placemats, but these fringed ones are so far from rigid like most placements seem to me. placements = rigid?
06. as always, i want baskets i can throw junk into. it's a real fetish of mine.