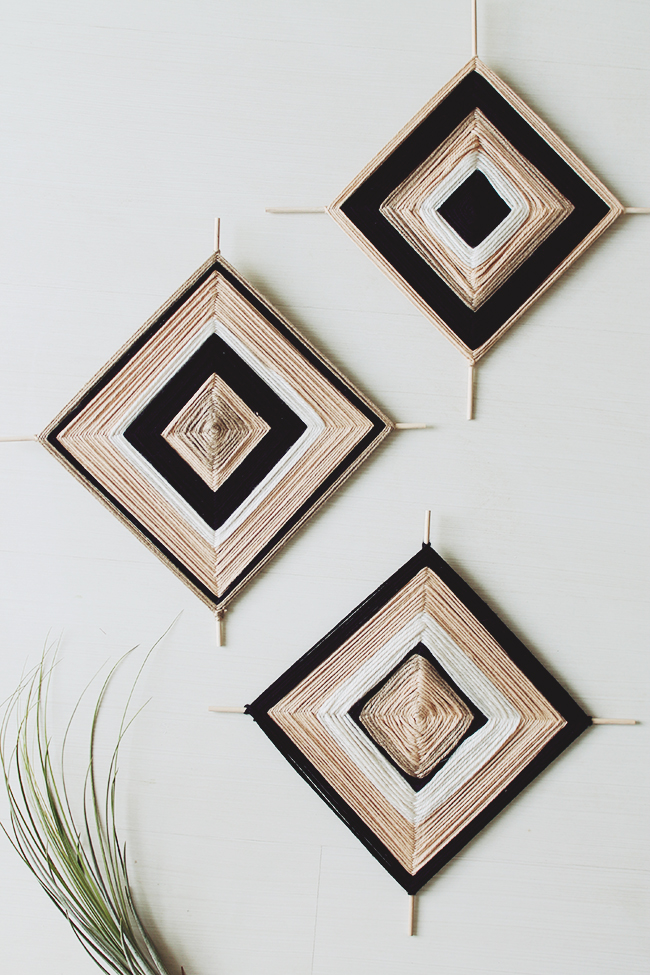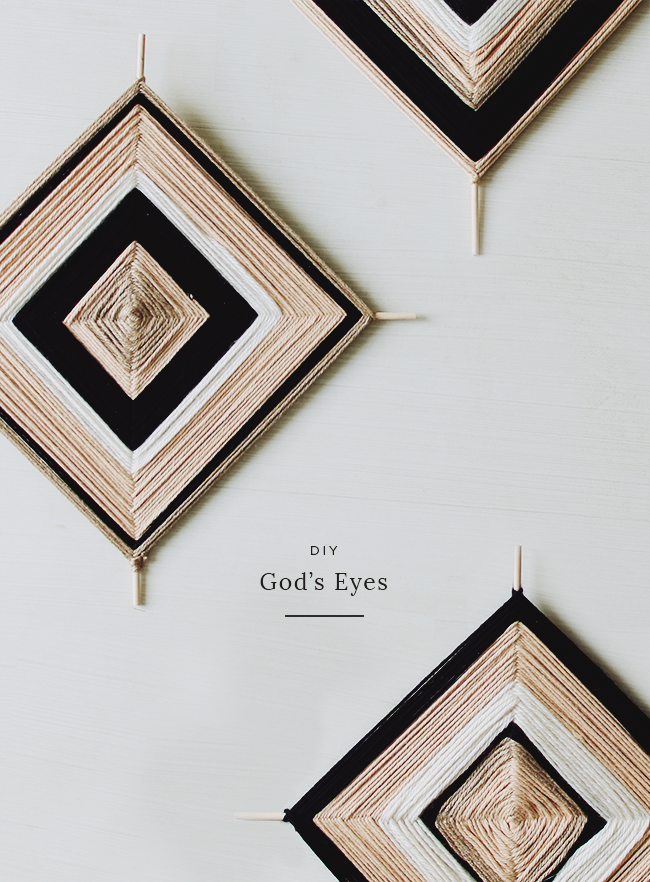 i've alwaaaays wanted to learn how to make gods eyes ( or mystical eyes? ), i went to summer camp for years and i somehow never learned! so i watched a tutorial video and i learned and it's so easy and fun and kind of soothing too. then i thought — these would make a super fun galentines day activity (or gift for them). have your girlfriends over for wine and you just have to buy a few different colors of yarn and you've got yourself a real rager.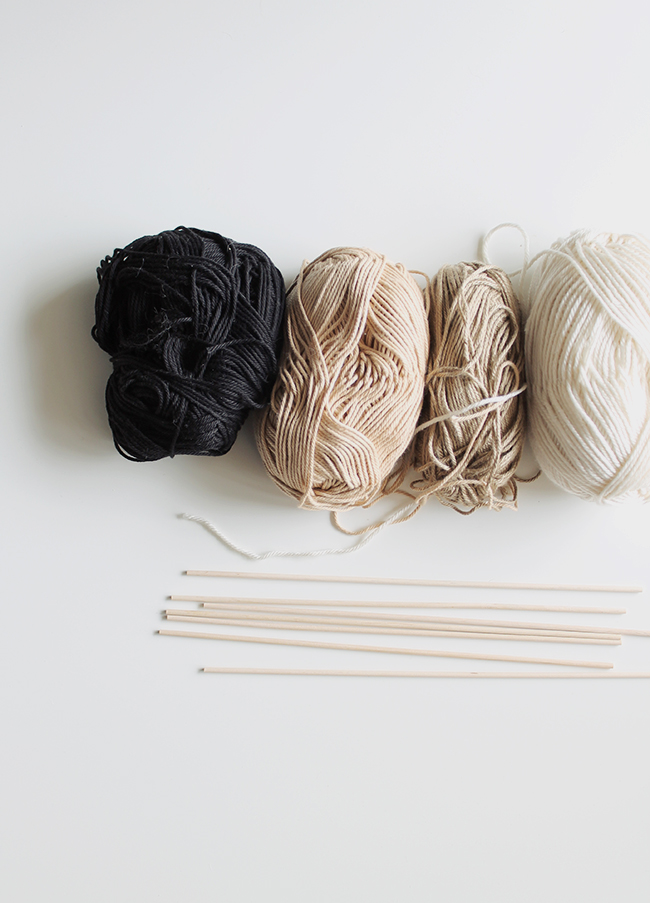 materials
yarn in various colors

wood dowels (you could also use bamboo skewers)
scissors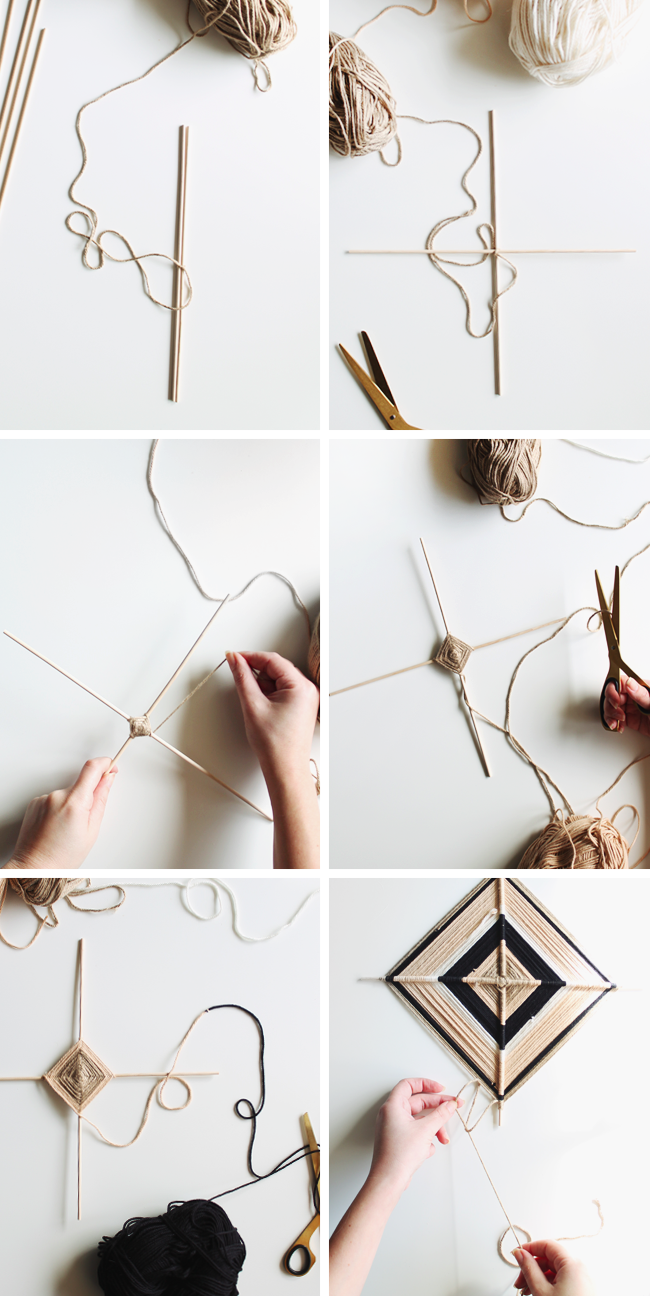 01. take two dowels and tie them into a cross with your first color of yarn.
02. keep them in place by wrapping your yarn around each side until they're secured in position.
03. wrap over one dowel, and then around it — and repeat that. if you have a brain like mine, you might have to actually verbalize "over, around. over, around." the whole time so you keep track.
04. when you're ready to change colors, snip off the piece you're working with, keeping a little length. tie it to your next color with a tight knot, and trim the excess off. do that anytime you want to change colors. if you feel like you can see where the colors meet, you can tuck the knots in at the end.
05. when you're finished, knot the end really tight and trim the excess.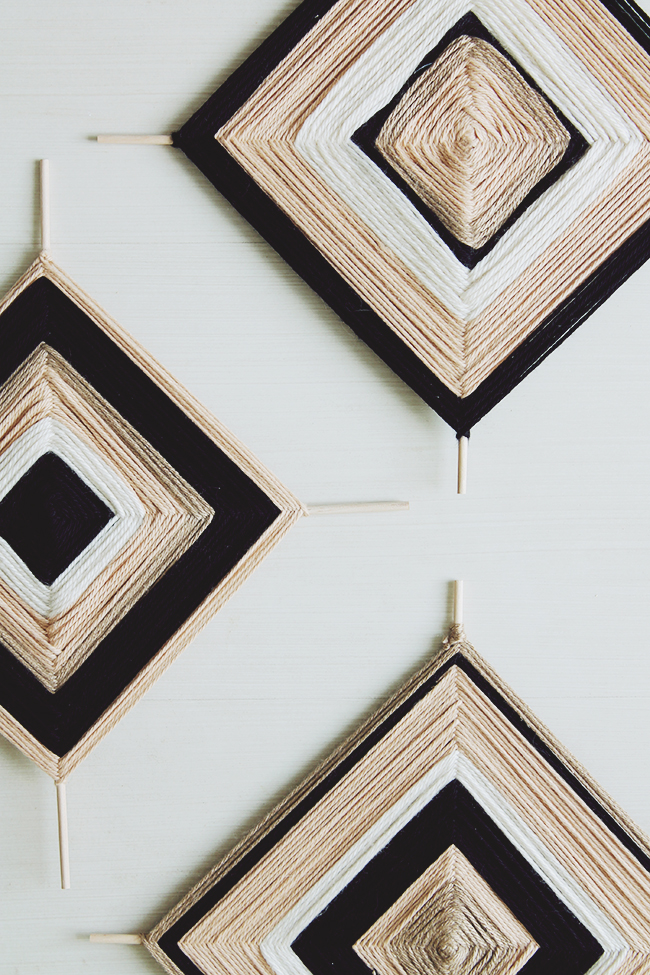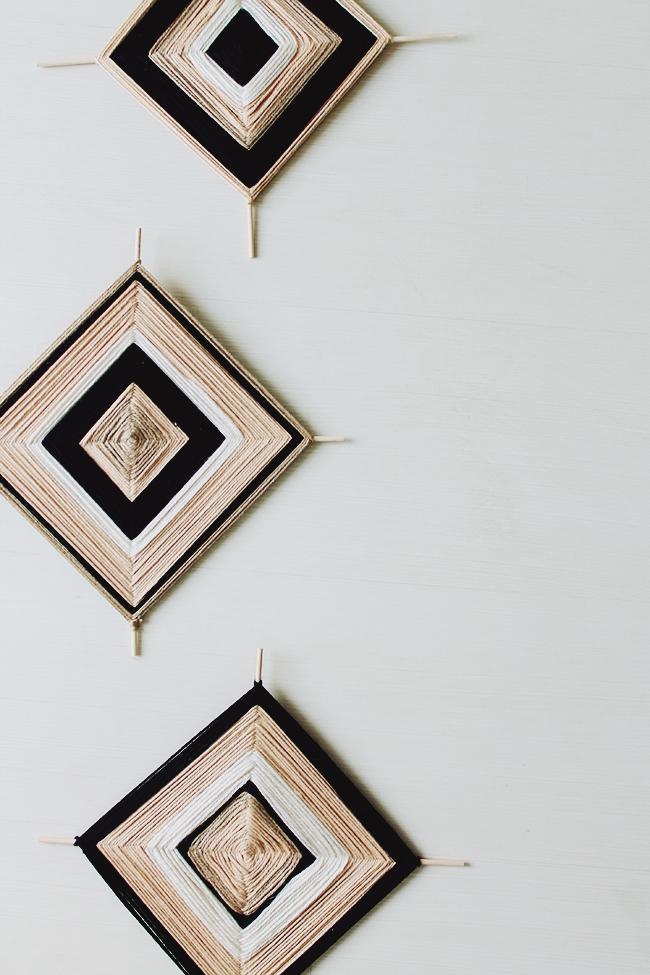 it's totally a little kids craft, but i love it. it's also super fun to see all the variations you can make with the same colors, so making them for galentine's is like the best idea ever.