SO. I work on a show that has famous guests. Sure, fine. But when I saw the call sheet one week recently, I saw HER NAME ON IT. And I screamed. And called my parents.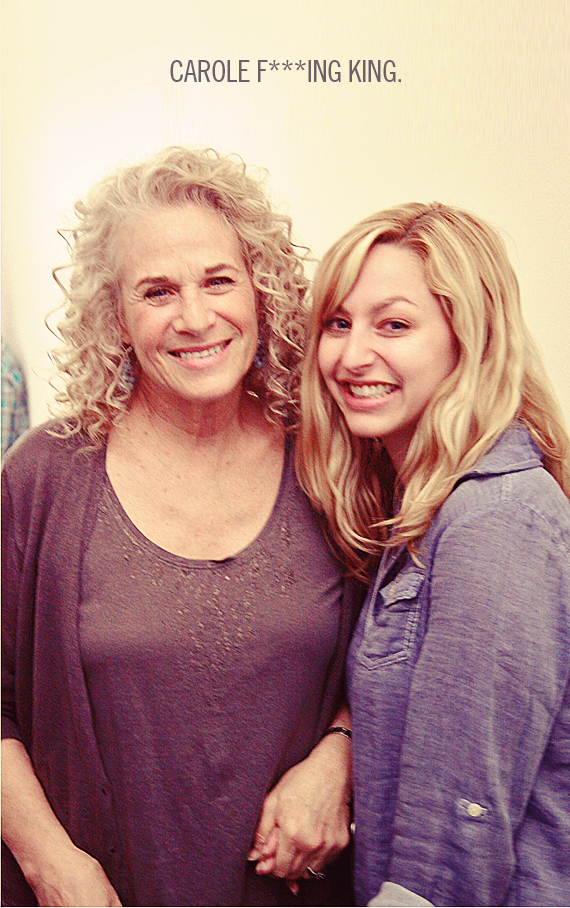 I HAD to meet her. I really only got 40 seconds with Carole King, but she was the sweetest ever and YES. That is us. Holding hands. That's right, I said HOLDING HANDS. (And me looking happier than I've ever seen)
And now my plan is to write a bucket list. You know, so I have something to cross off.
Hold hands with Carole King
Ugh. Feels good.