a simple little floral 1st birthday

i wanted to share this sweet little 1st birthday with you because i just love how simple and cute it turned out! goes to show you don't need to go ALL OUT (me) to make a really adorable little birthday get together.
i've followed mama lindsay trapp on instagram for a while now and love her taste.
did you bake everything yourself?
My mom and I didn't mess around and baked a tried and true funfetti box cake the night before, because everyone loves funfetti box cake! I made Rudy an organic Annie's Confetti box cake then made a simple cream cheese frosting. I dressed them up using flowers I pressed from my garden over the summer with some extra pretty edible flowers from Loria Stern to add more color. The blueberry shortbread cookies with pressed daisies were also from Loria Stern! They were delicious and were such a cute touch to the table. My sister made a ridiculously delicious banana pudding, and we also had a local woman @alenes_icecream truck stop by for the older kids.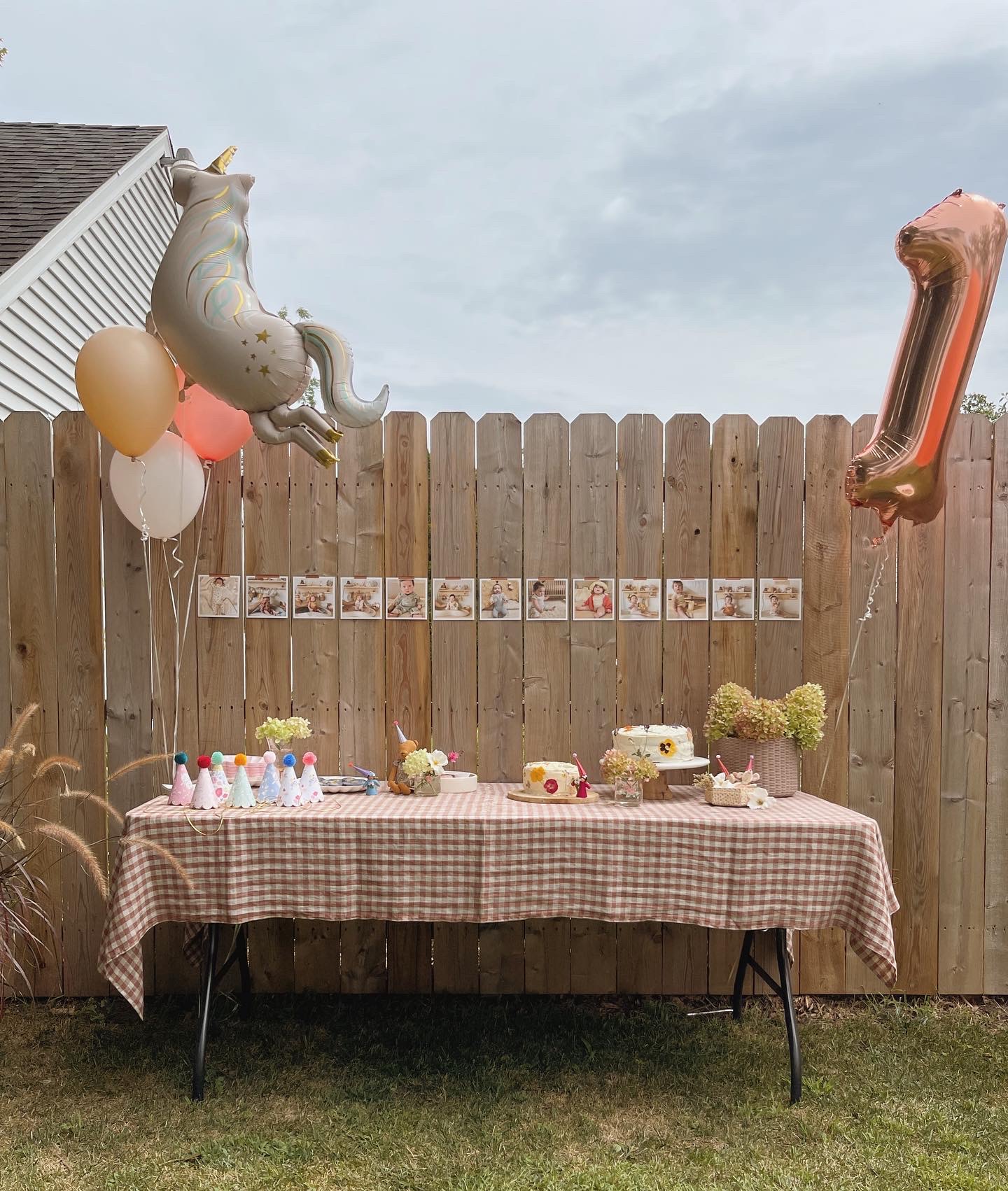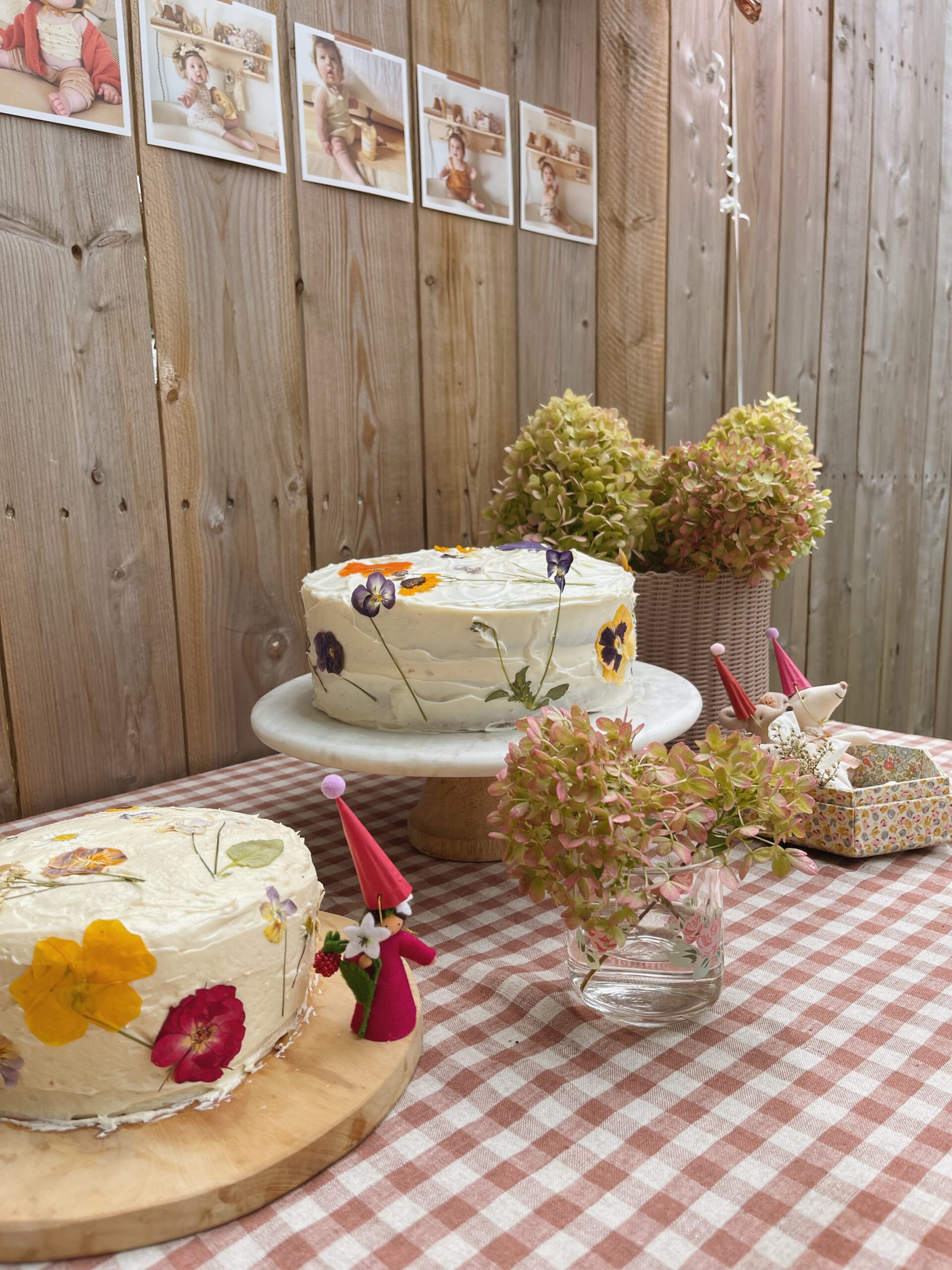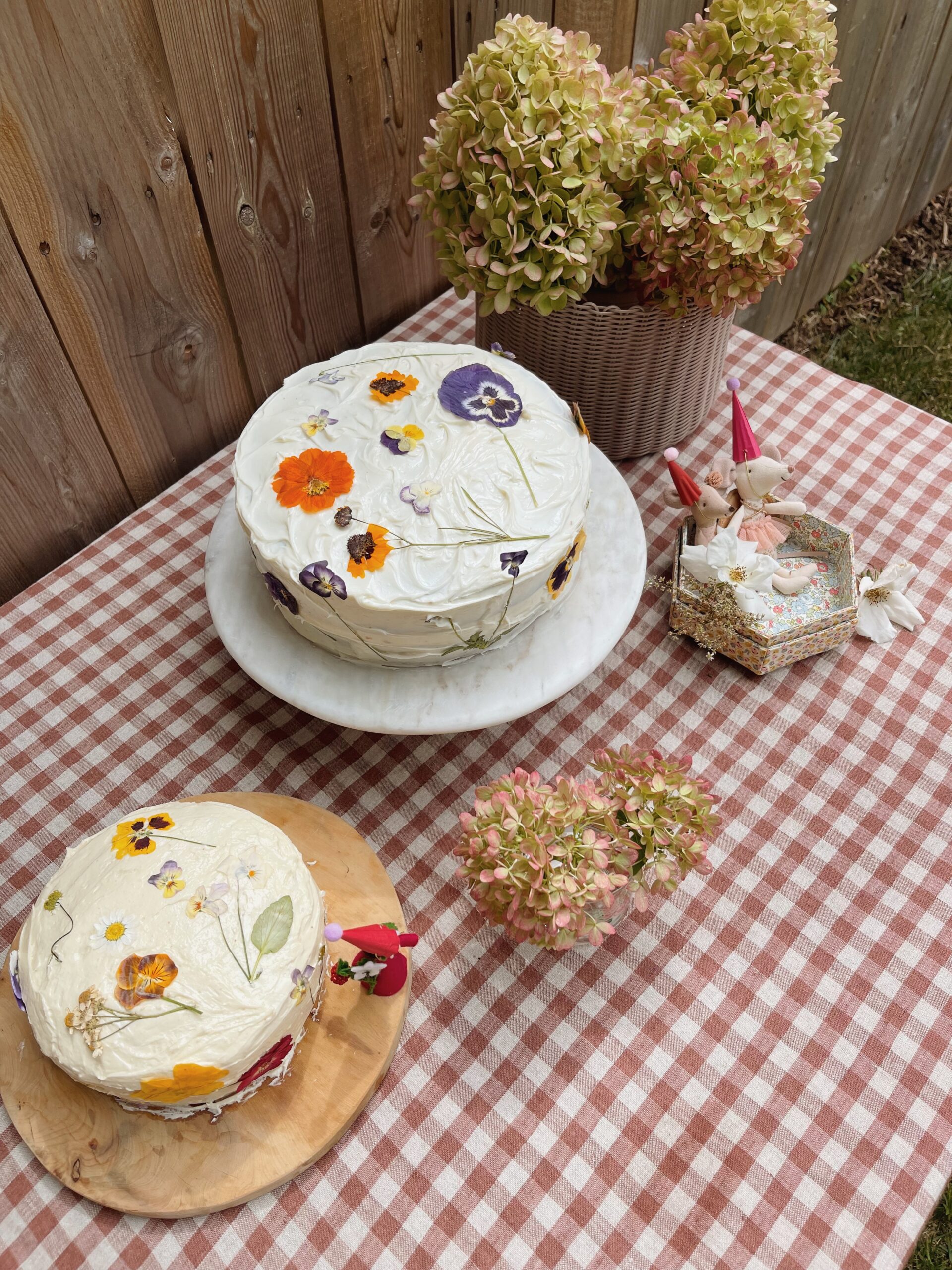 was it just a tiny little party for your family?
we kept it small with just our immediate family and our neighbors who are basically family.
it's so simple but was there some sort of theme or inspiration?
I wanted it to be simple, sweet and feminine, but not too girly. I started pressing flowers from my garden earlier this summer initially to frame for her room, but then thought it would be special to decorate her first birthday cake with them. I think I then started planning everything else around what her cake would look like. After I found the perfect table cloth for the backdrop of color and print, I tied the color story in with balloons (I love balloons for color!) It was all sort of random, but all ended up coming together with things I had around the house or special keepsake items I bought for her specifically for her first birthday.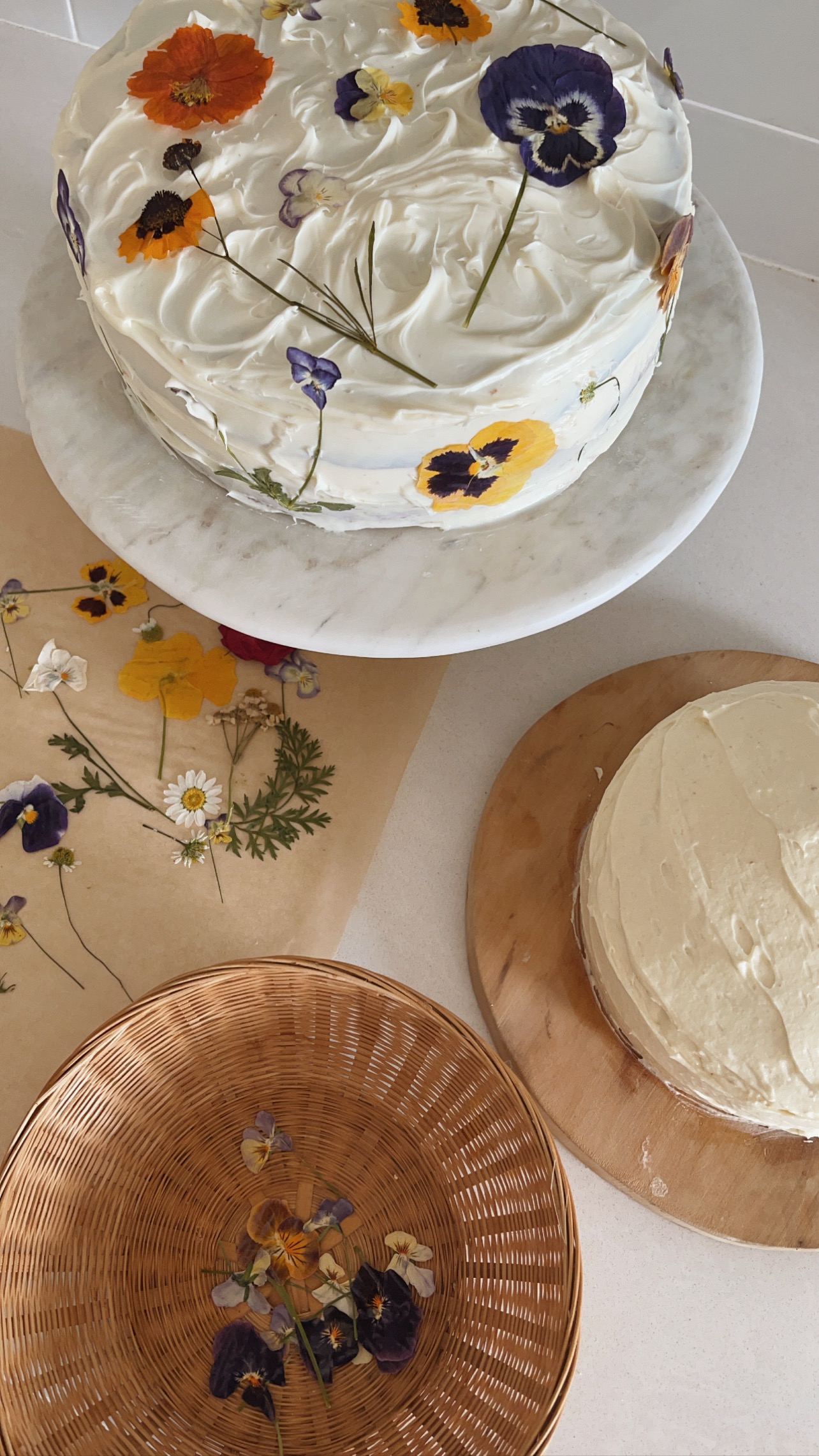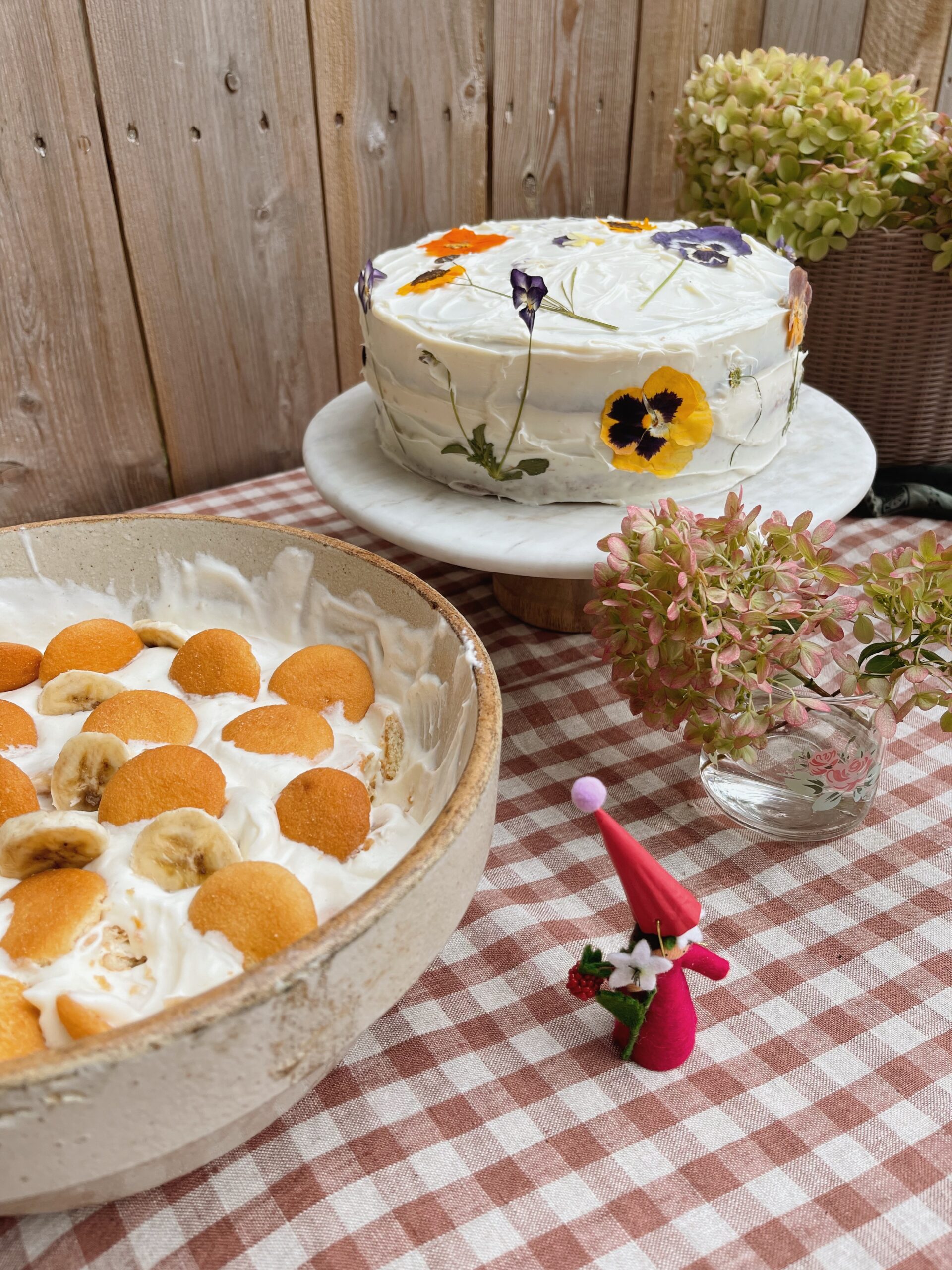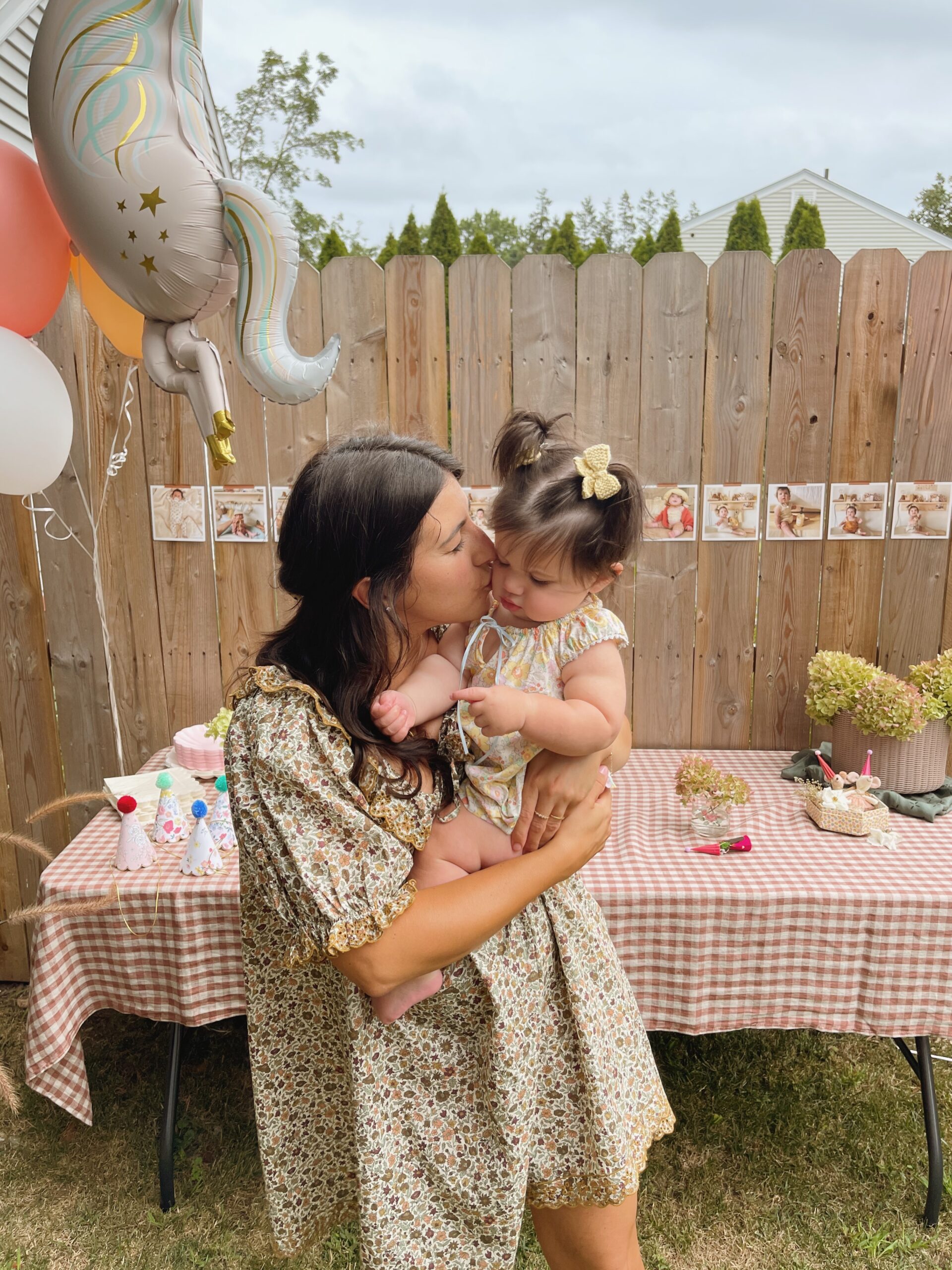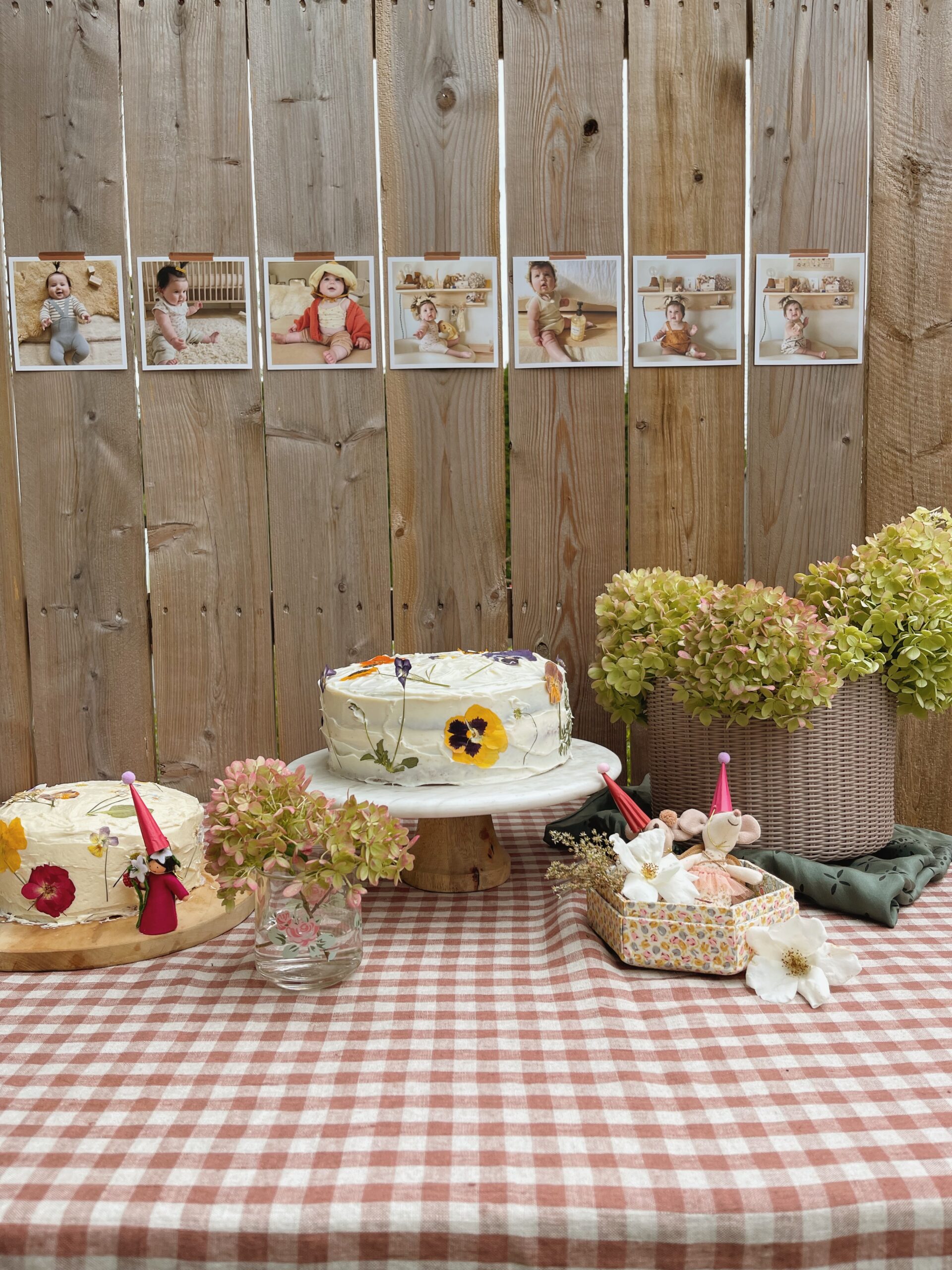 sources
tablecloth: Poppy and Honesty
crown: Oeuf
balloons: Oh Happy Day Shop and Meri Meri
plates: Meri Meri
cake stands: (similar)
photos printed from: Artifact Uprising
bowl for banana pudding: found vintage
recipe for banana pudding?!!?!? PLEASE? lol — so, apparently my sister found the recipe from Magnolia Bakery cookbook!! That explains why it was SO GOOD!