cute ideas for 1st birthday party themes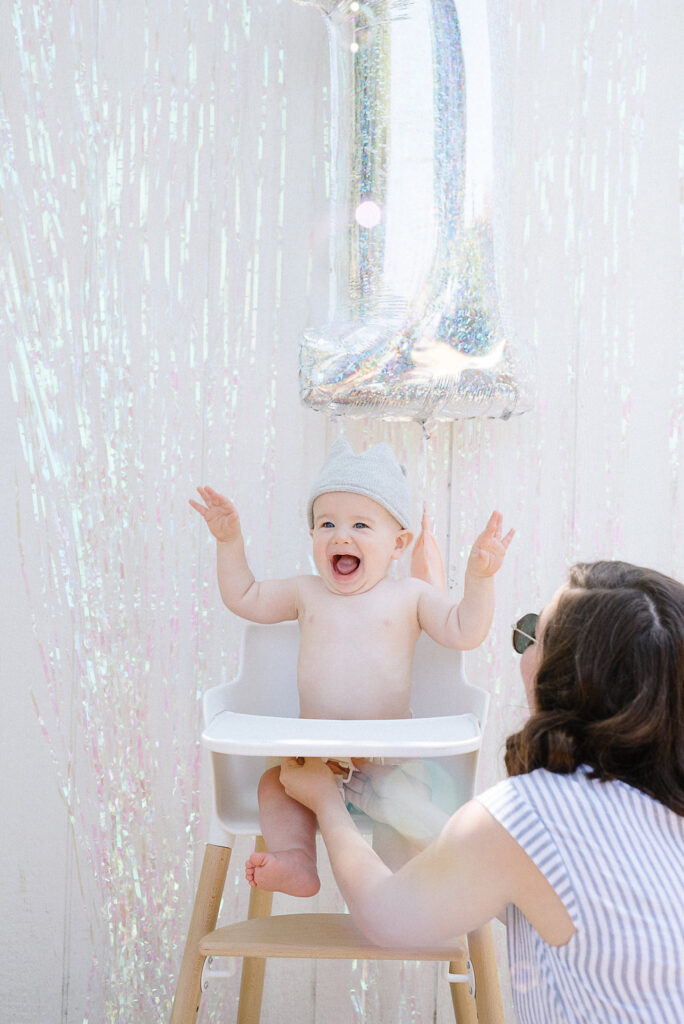 there's something very challenging about choosing a theme for a baby when they're just a baby and don't really express much that they actually like!
this is really one of the only birthdays where it's just for the parents, so you could pretty much just choose a theme for yourself that you like, but i really am passionate about every party theme representing who my kids are, so i'm overthinking it of course!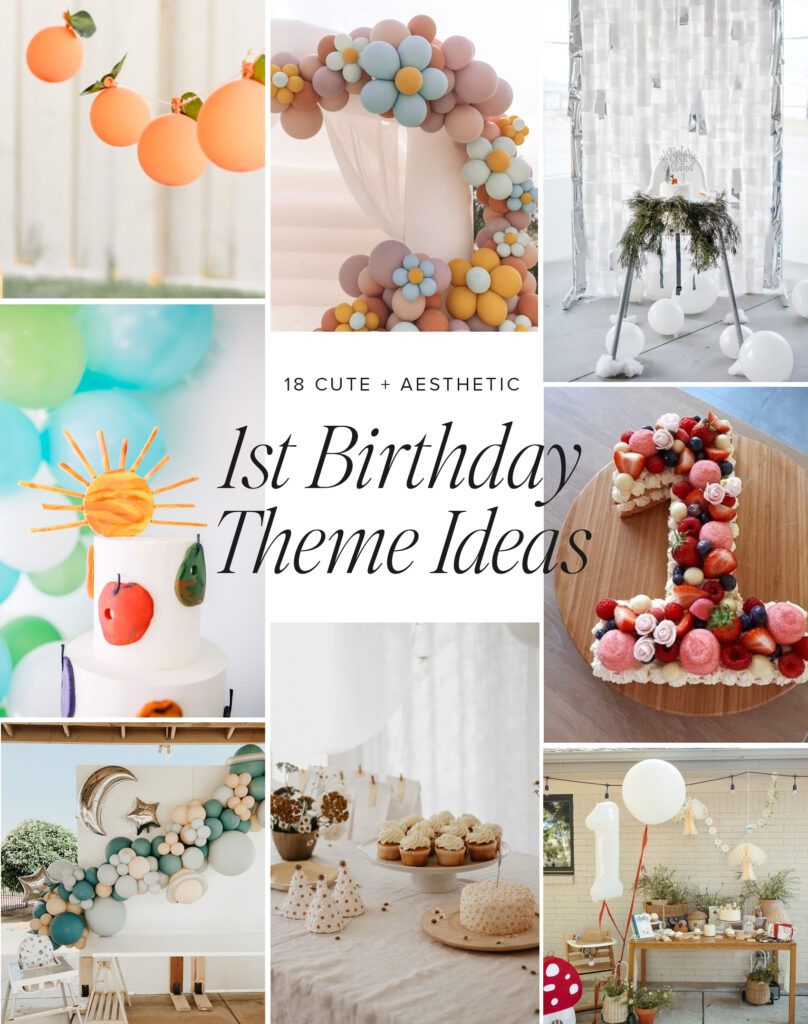 arlo's first birthday was very easy to decide on– he weirdly loved all toys cloud/sky related so it was a very easy choice to do a sky theme. but… izzy is the second kid so i guess i pay less attention to what she likes hahah.
here are lots of cute (+ aesthetic) ideas, with visual inspo!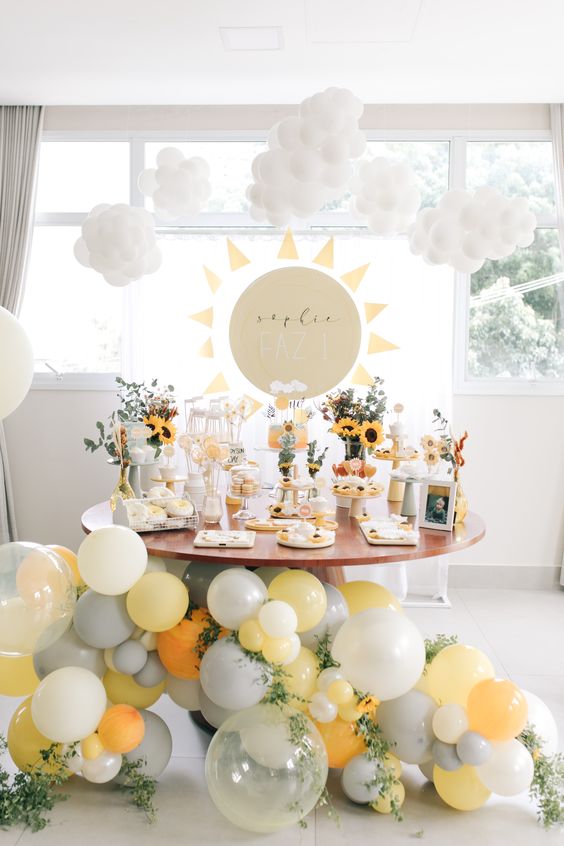 1st trip around the sun (sunshine theme)
so easy and cute!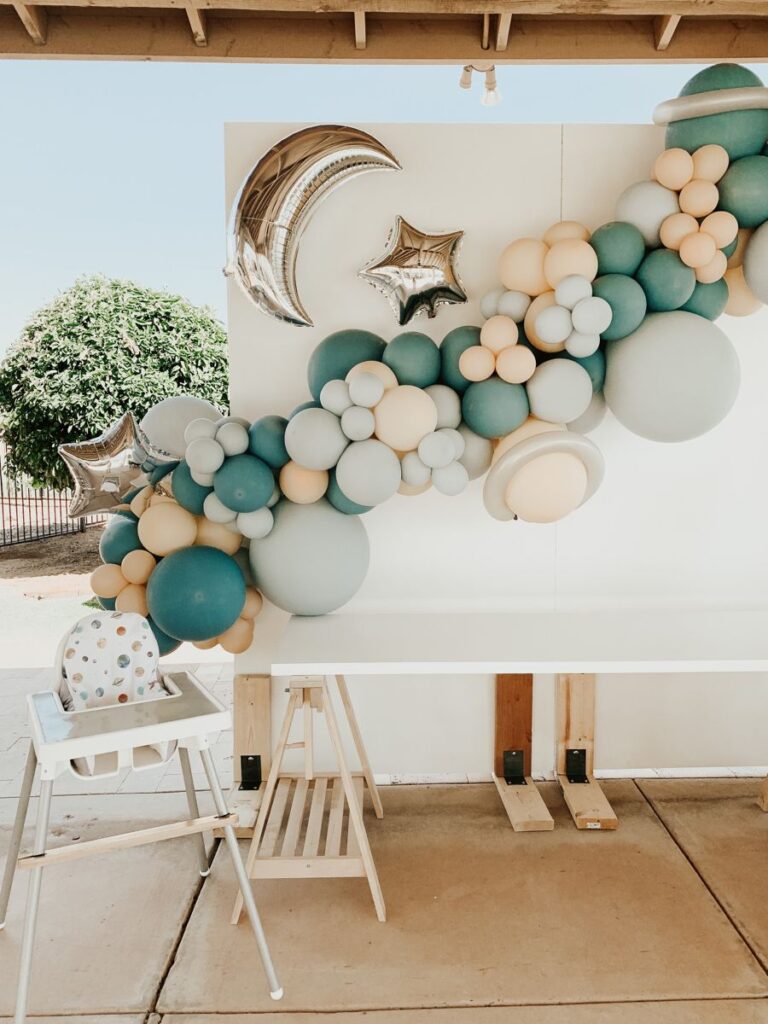 1st trip around the sun (space theme)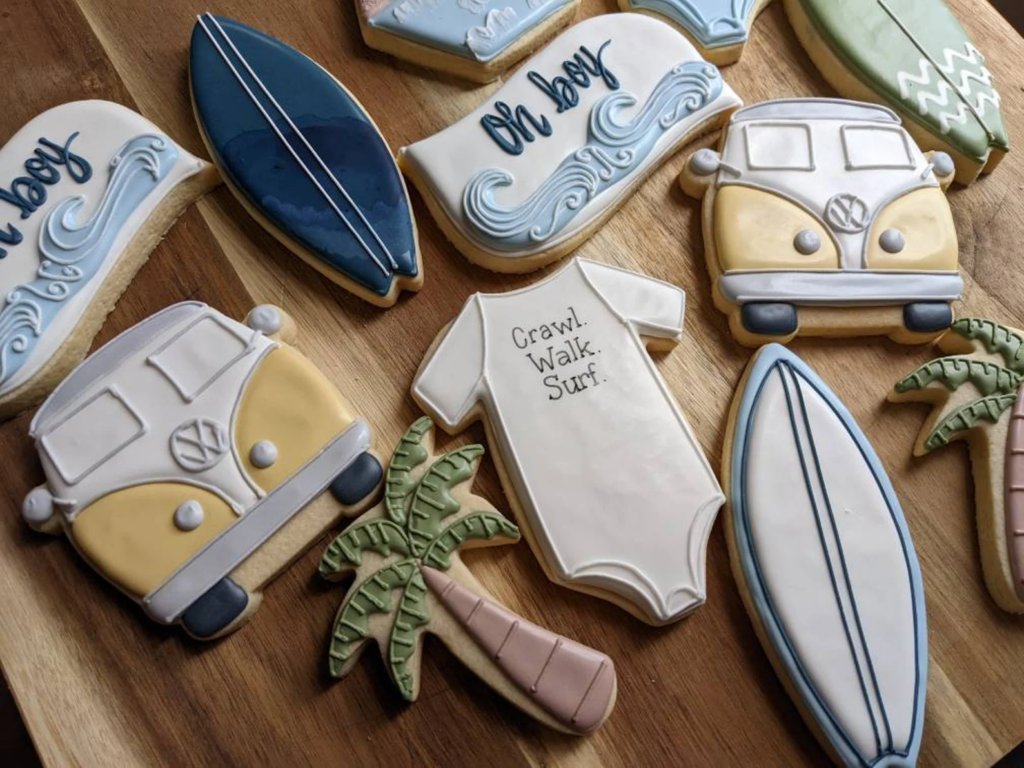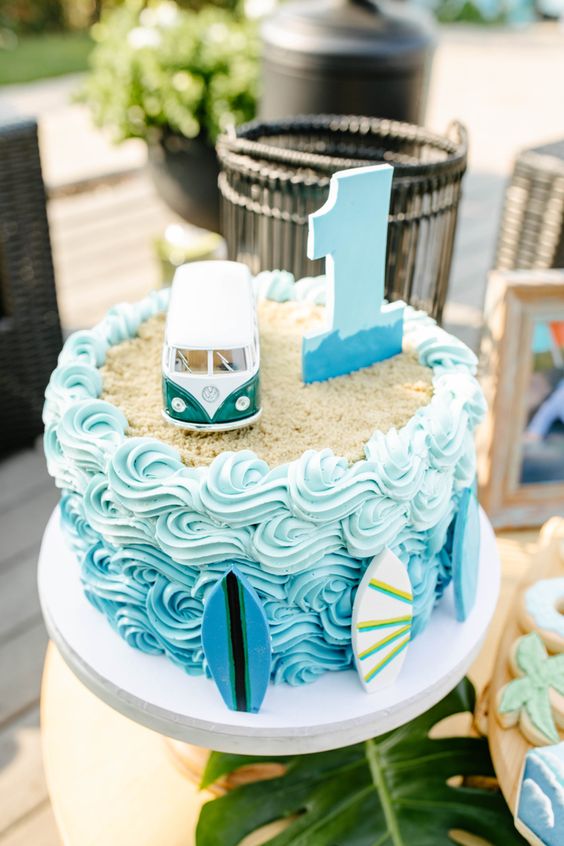 the big one (surf theme)
you could also easily make surfboards out of cardboard like we did for arlos jaws party!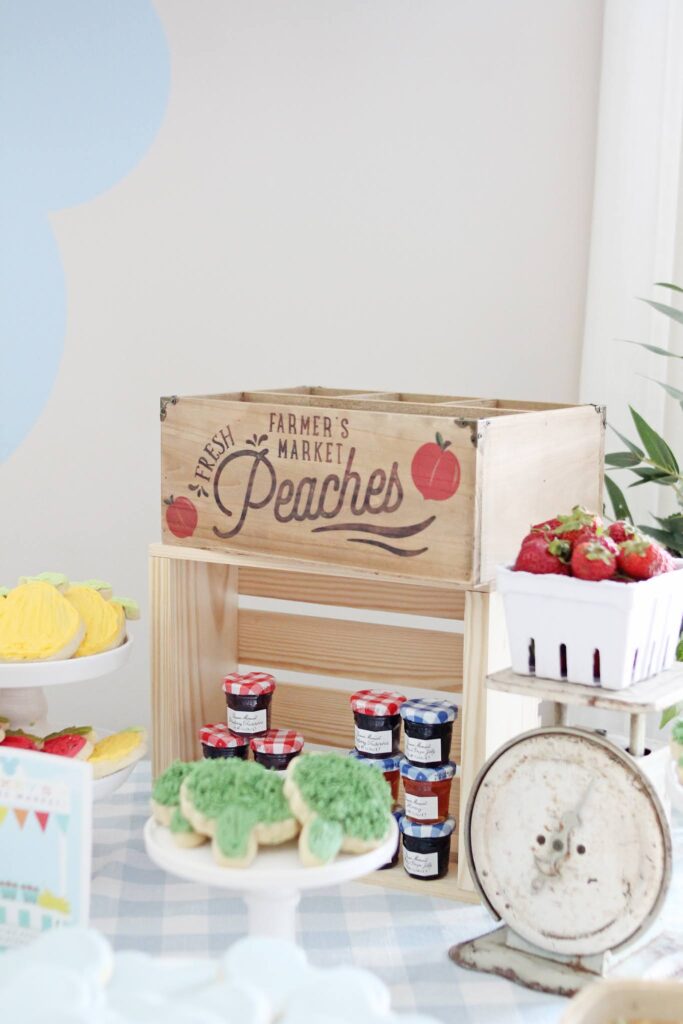 farmer's market (food theme)
this idea is actually growing on me — i love the idea of doing izzy's farmer market with all her favorite foods, with branding on everything!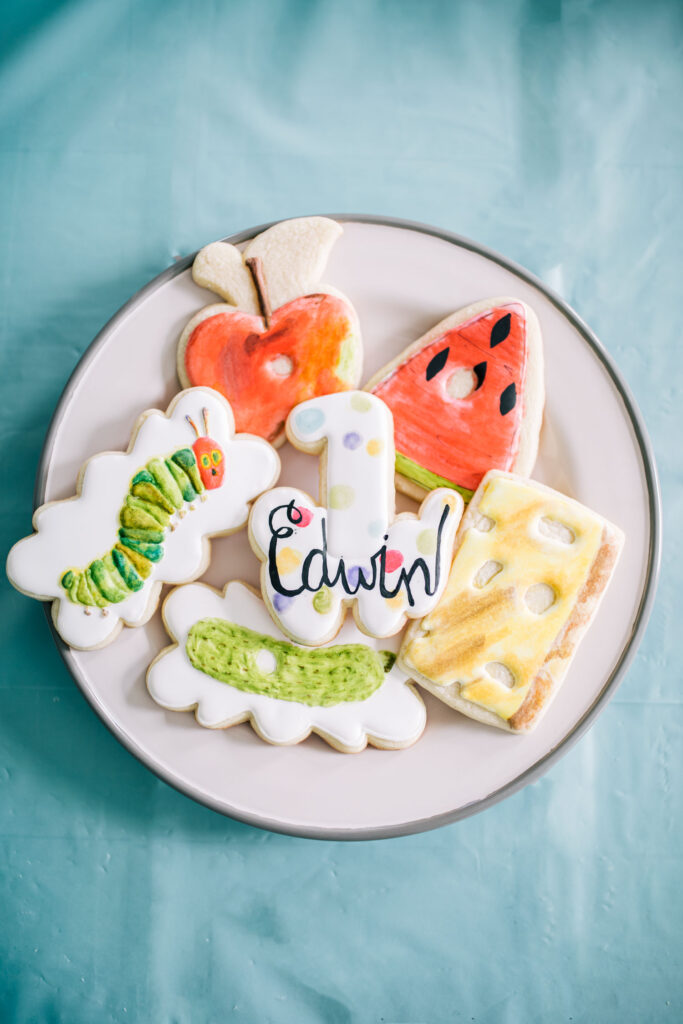 very hungry caterpillar (food theme)
so cute for a very hungry baby like ours!!! you could have a lot of fun with this theme.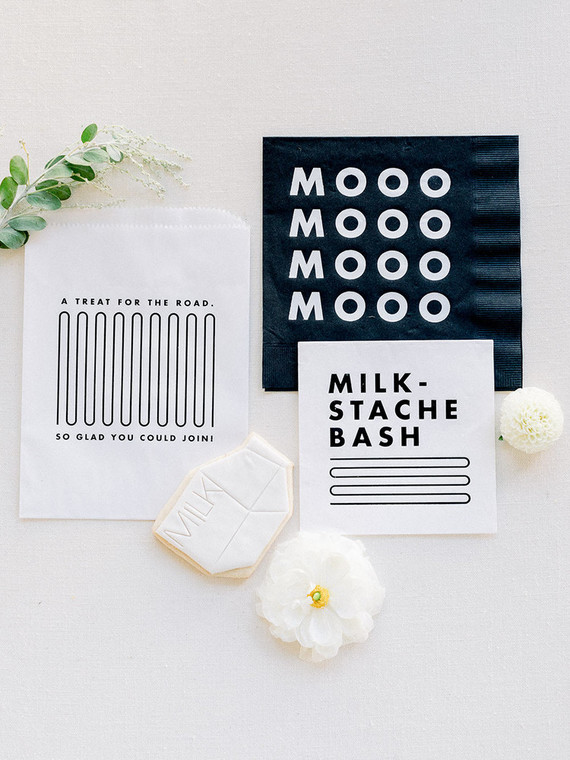 milk theme
this is what we were leaning towards most, it could be so cute and WHITE! i'm picturing retro milk cartons and bottles and a creamy white cake!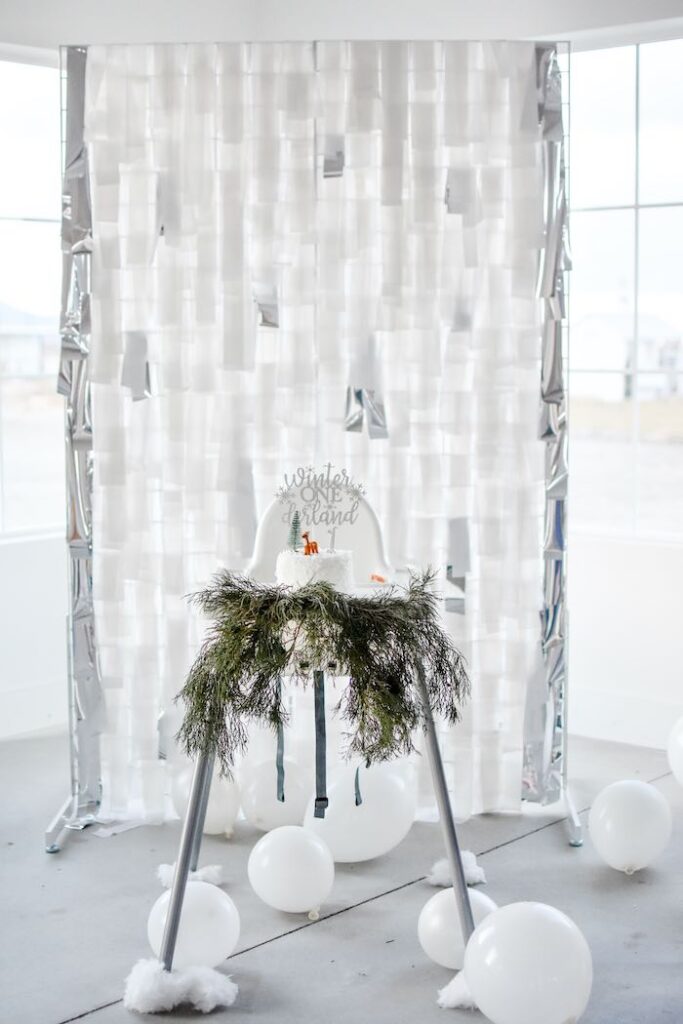 winter ONEderland (winter theme)
for babies born in the winter, this party is sooo cute and has lots of easy ideas to copy.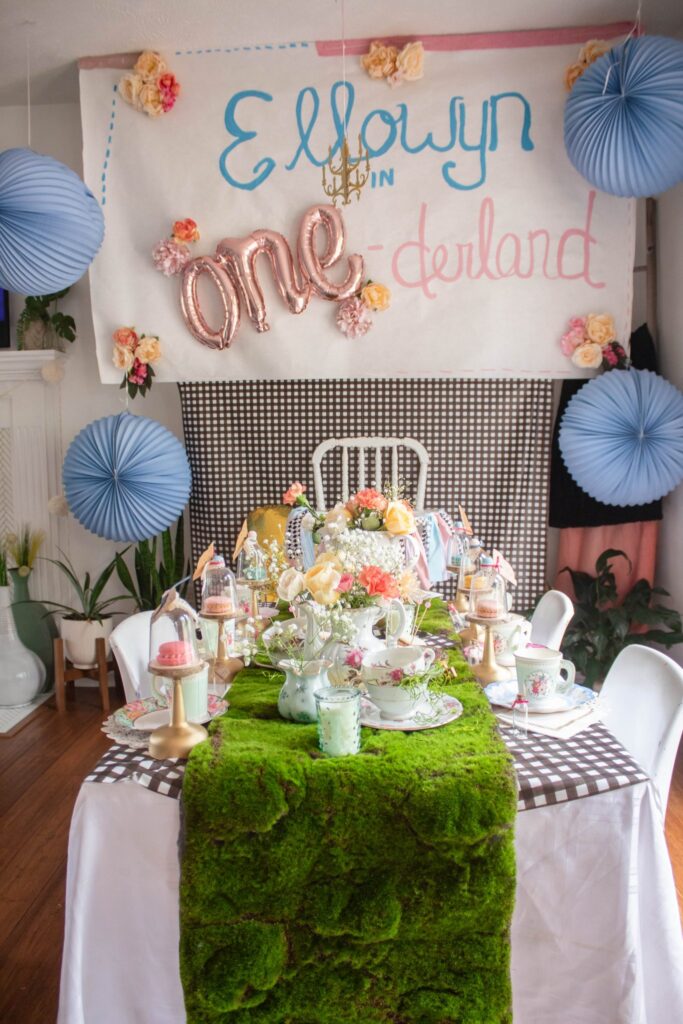 baby in ONEderland (whatever their name is!)
if i had any emotional attachment to alice in wonderland, i'd go with this theme! it's so cute and there is so much you can do with it. obsessed with the details of this party above!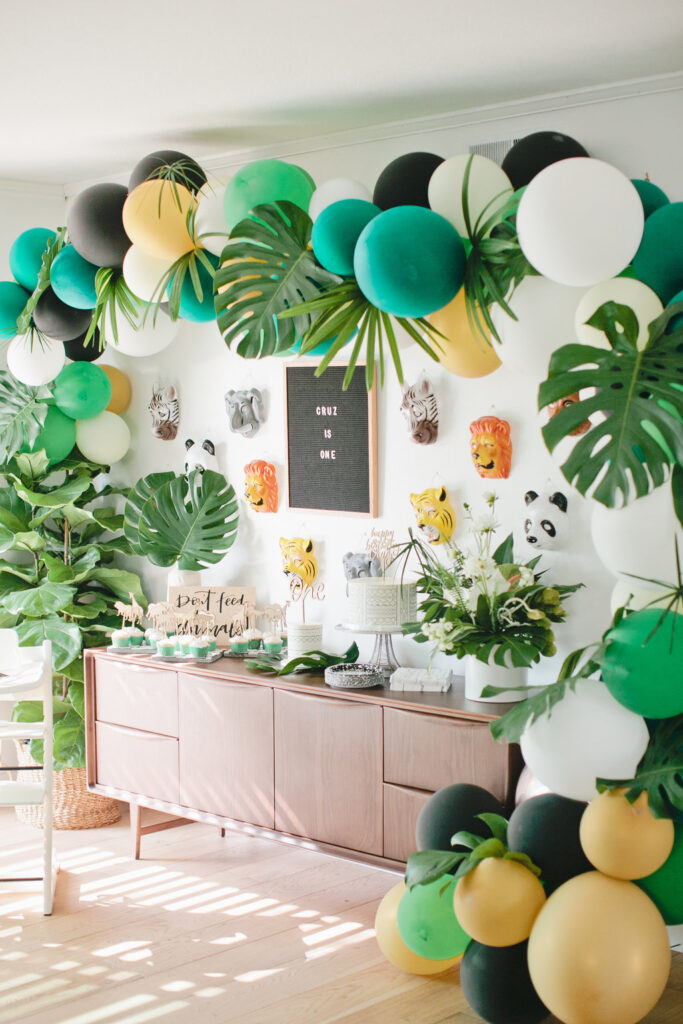 wild one (jungle theme)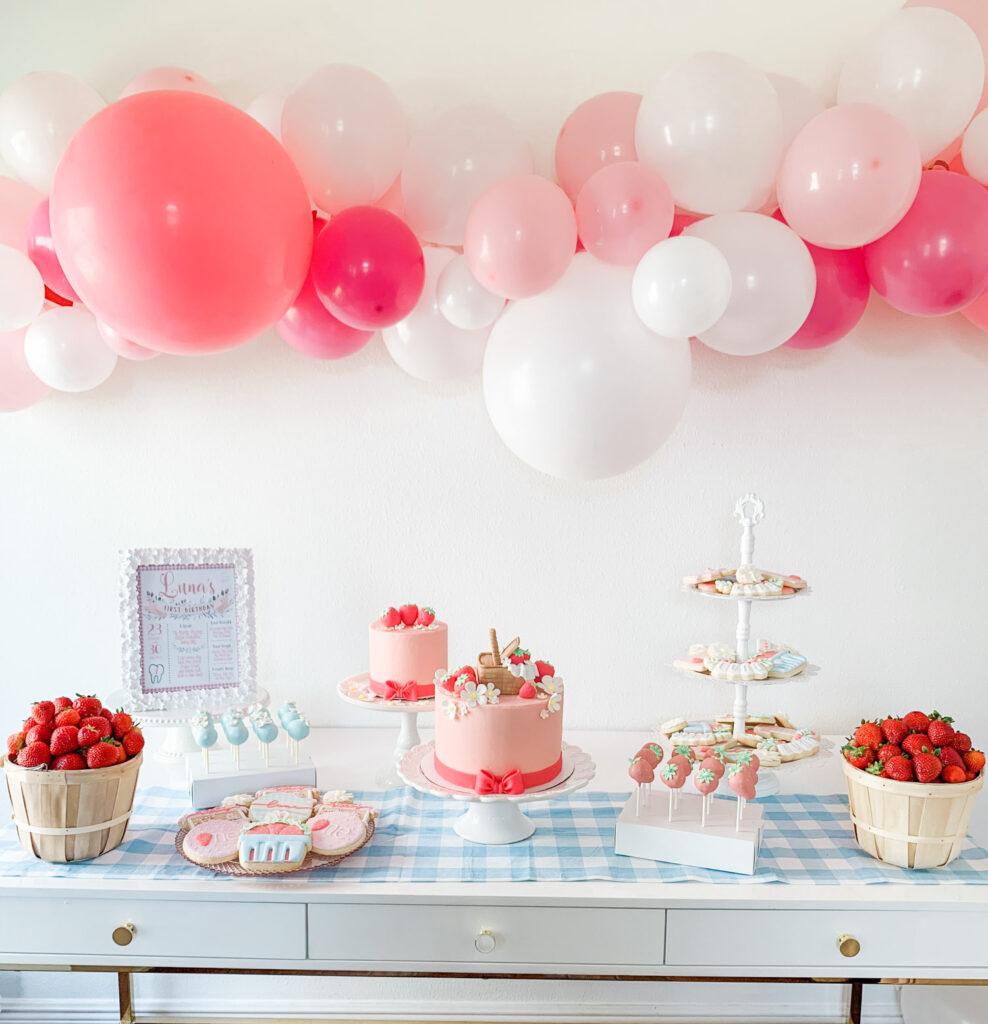 fruit themes (berry first birthday/one in a melon)
fruit themes are super popular and super cute — the only thing is for us, we don't really give izzy fruit haha, we didn't want to give her sweet stuff so she wouldn't prefer it so she's only tried fruit once or twice lol. poor izzy!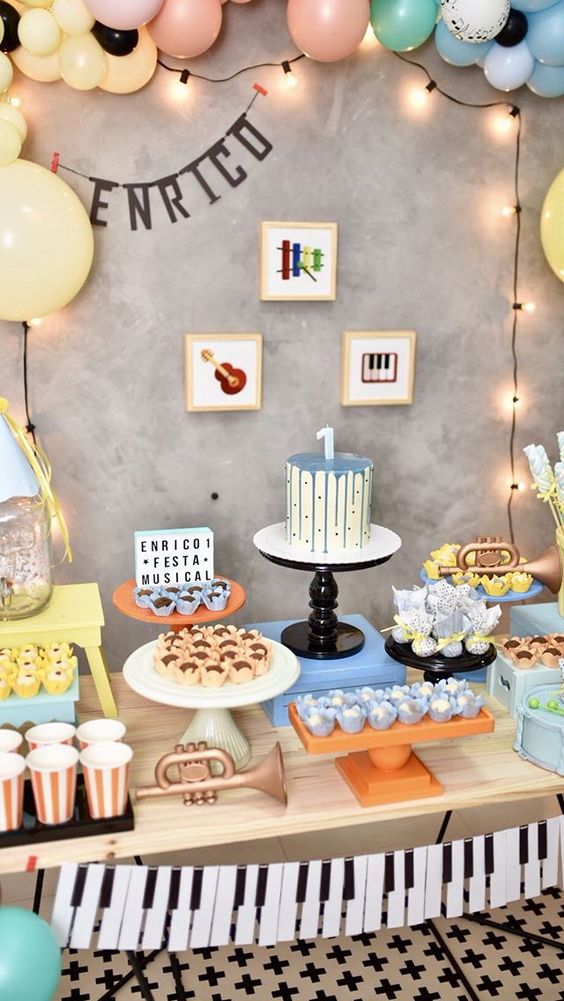 music theme
so cute and so many fun things you could make yourself.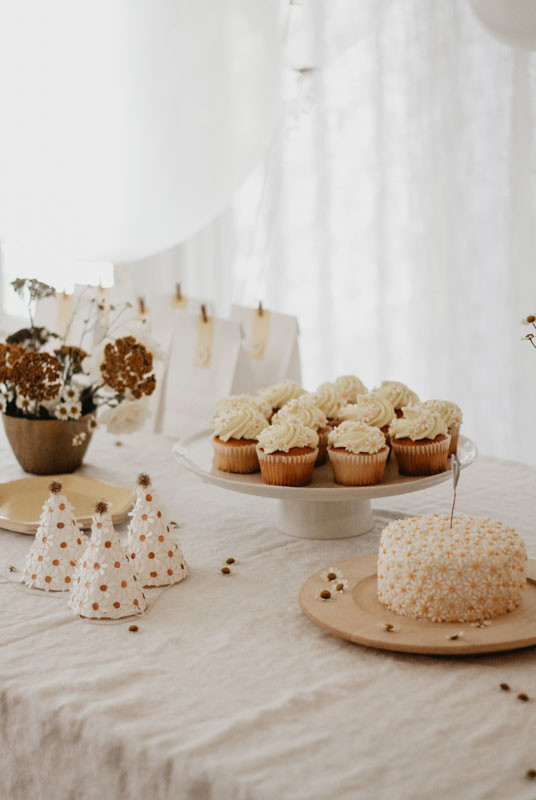 floral theme/daisies
the cutest theme — and peeeerfect for when they don't have an opinion and you can just focus on making it pretty!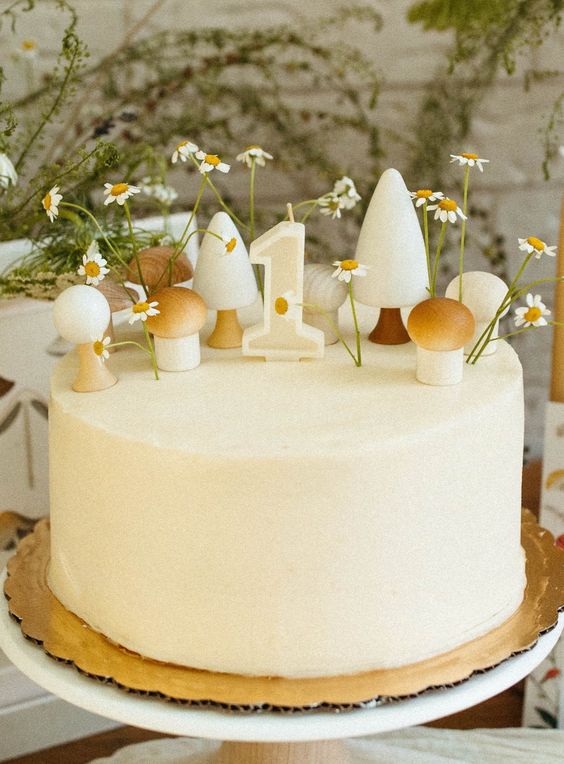 whimsical garden party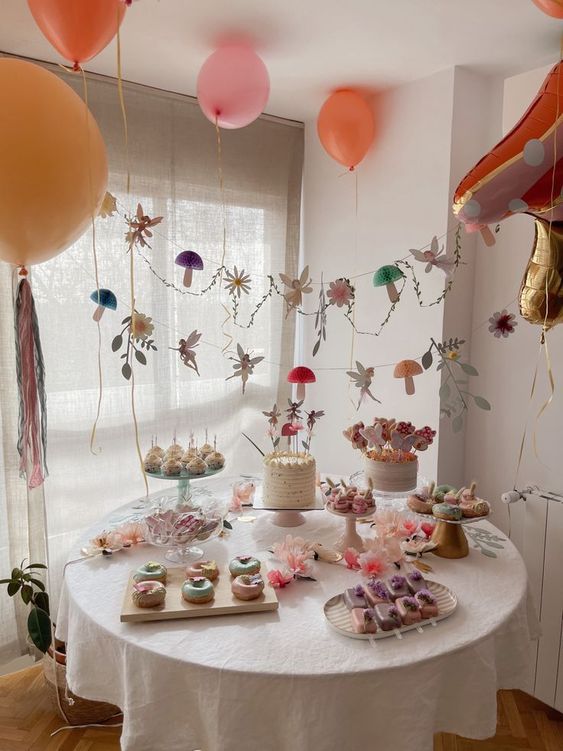 whimsical fairy party
i guess this is basically the same as garden, but with fairies?! lol.
sources unknown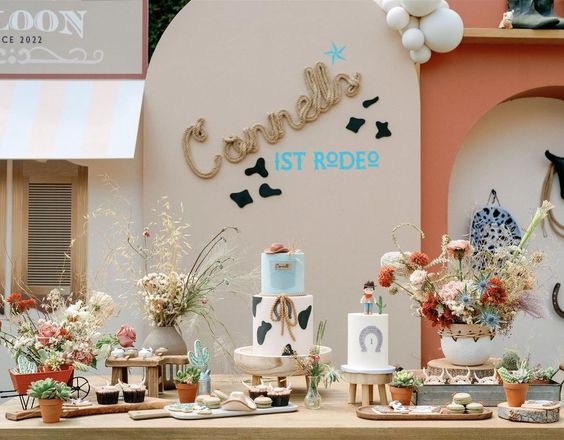 their first rodeo
when i hear rodeo, i kind of assume you can't make it cute, but this party proves me wrong.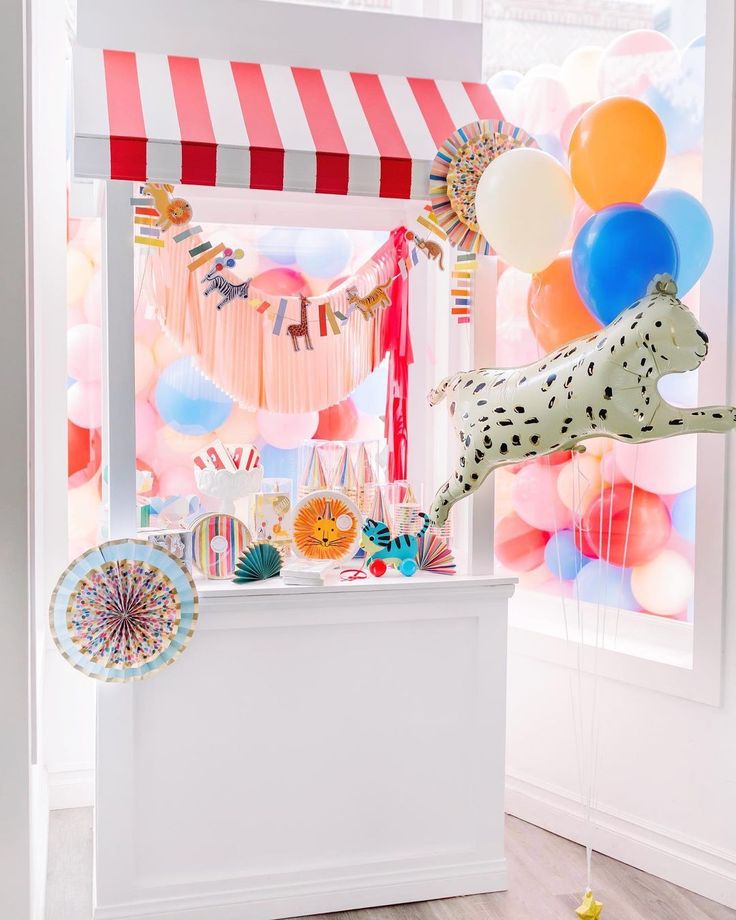 circus theme
i love the imagery of circus and there is so much you can do with it!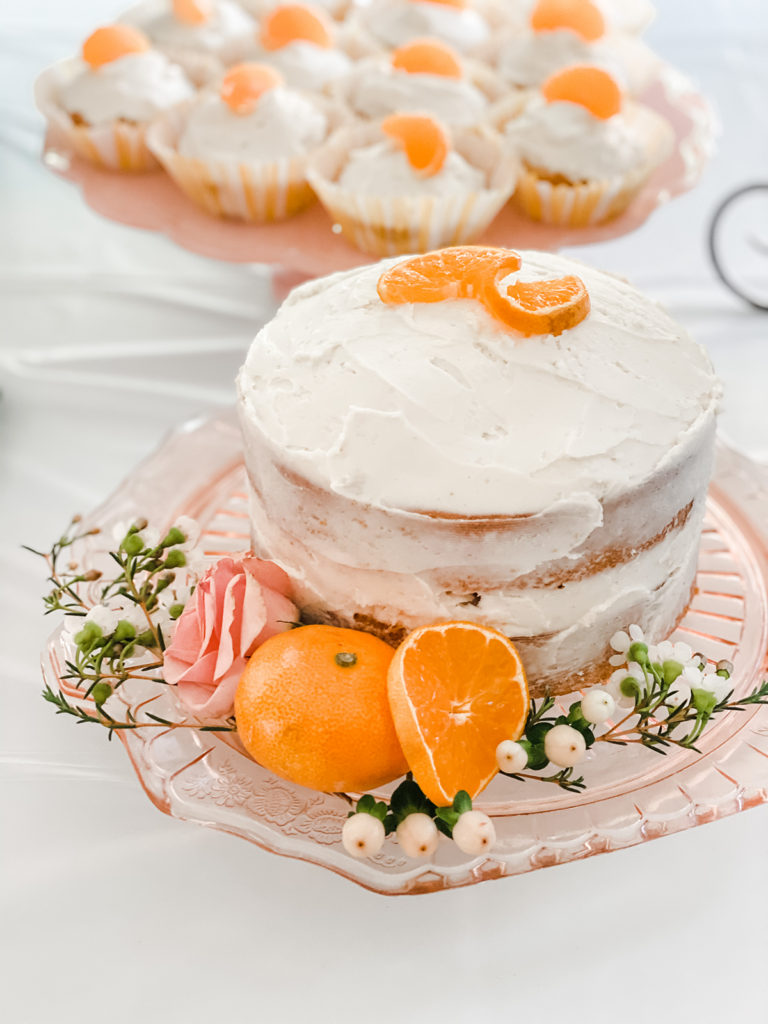 little cutie (citrus theme)
so cute and i bet the party would smell delish.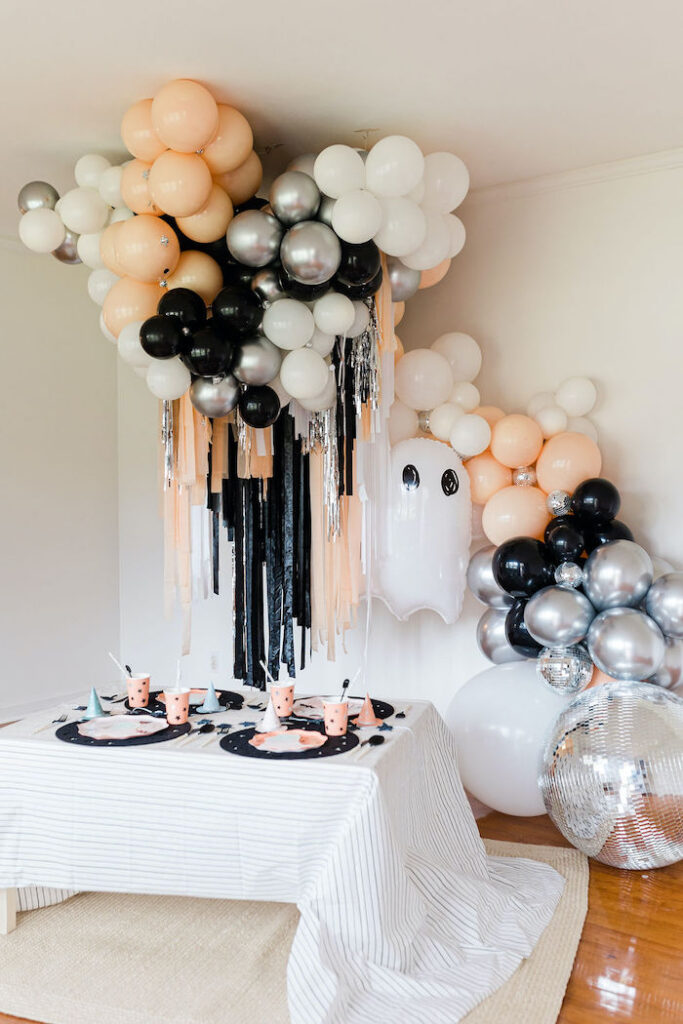 halloween theme (perfect for october birthdays)
you could go very cute-sy with a spooky theme — izzy's birthday is in october, but because it's at the beginning of the month, i'm leaning towards not doing a halloween theme until she wants one.

**pinterest has made it reeaaaally challenging to find original sources of photos, so please let me know if you see one mistakenly sourced