making this: the little details
After being inspired by this image, and being lazy about painting the drawers on my rast originally, I decided to choose a coral color and add a little element of surprise when you open a drawer to get a tablecloth.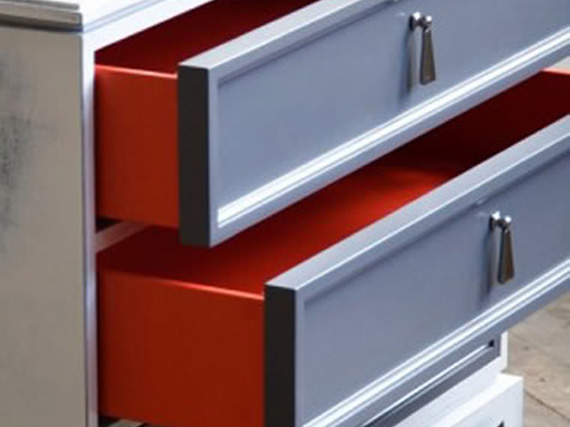 I had lined the drawers with contact paper while assembling them, but the unfinished pine doesn't match the outside.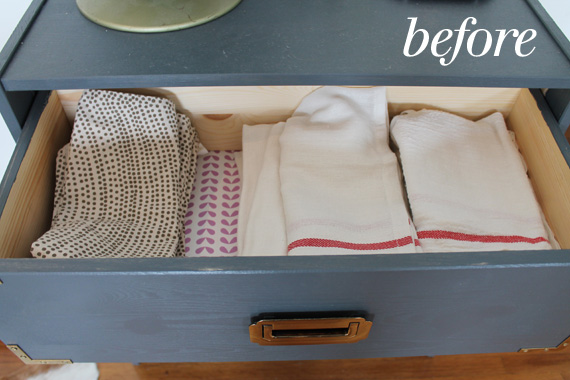 Because I had lined the drawers already, and there was no way I was un-assembling them, I painted all of the corners with my favorite go-to detailing concealer brush. It worked pretty perfectly.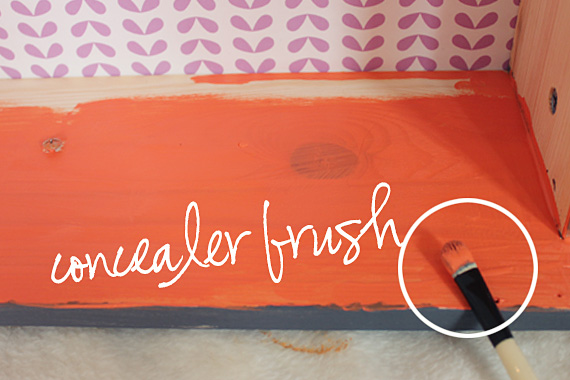 After MANY coats of the coral paint, and multiple times I went "uh oh this is ugly", once they were finished I became happy with them.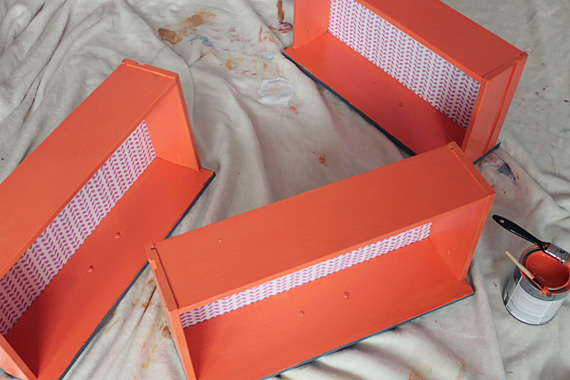 WOO! A shocking color surprise!