(almost) fifty shades of my entry table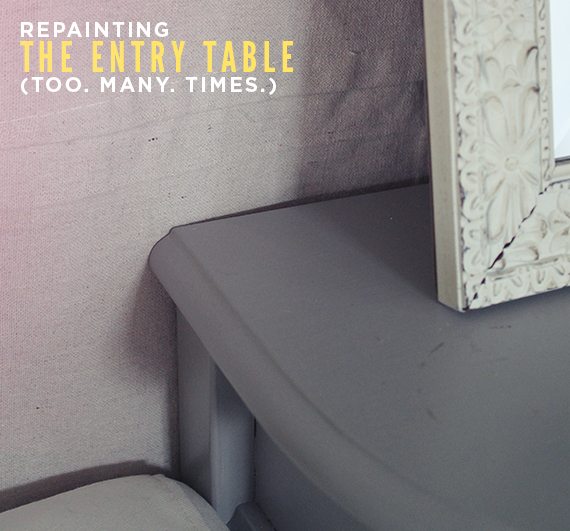 As is our life, we've been still trying to figure out what to do about our living room and that damn door. I got really sick of the huge painting being right above our couch so I decided on a new plan… can you tell what that is? I'll reveal it soon. To go with the new look of the room and to embrace my new love of colors, the entry table needed to pop a little more.
And then my weekend of painting the entry table three times to completion began.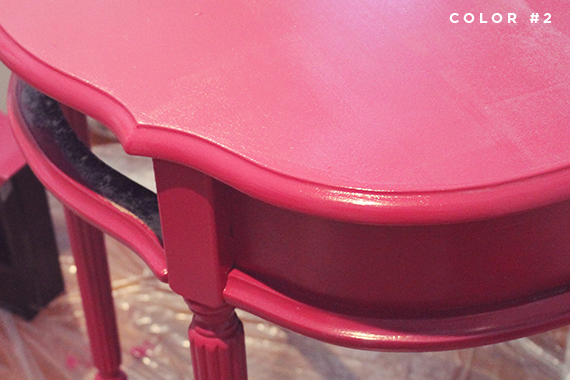 I started with this crazy idea that I would paint it this totally not-me color, a purple-y pink color. (it's behr raspberry pudding) What the hell was I thinking?! The second I dropped the paintbrush I knew it wasn't right. And I wasted $15 and two hours for nothing. GUH.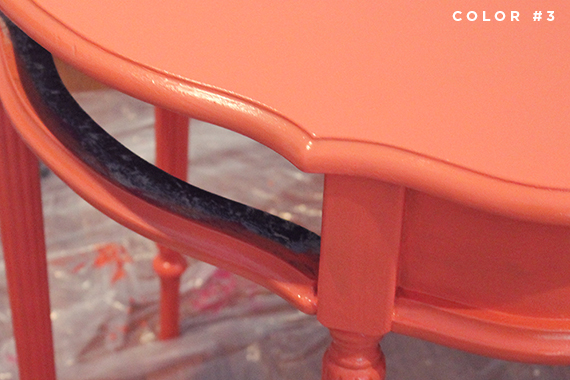 Then I decided on a coral color. (behr wet coral, the same paint I used on the rast interior) Wow. What a shitty idea. But I was determined to live with my mistake. So I brought it into the living room and stared at it for an hour.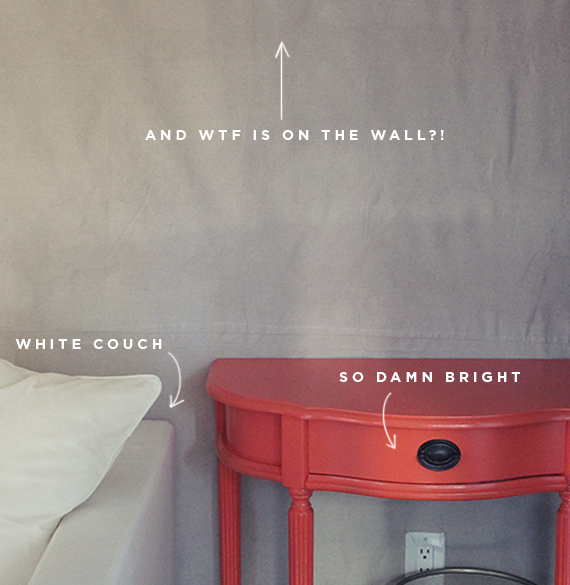 The color is really kinda cool, but it just didn't work. Remember how I said I was painting our office navy? I decided not to. btw – I have pretty much finished our office. It's also coming soon.
Oh hey look at that white couch! CUTE!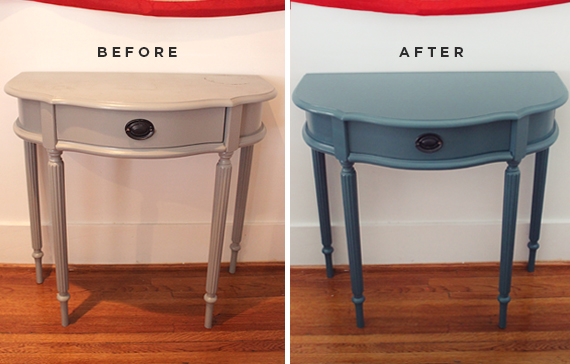 Anyway, we had bought this last color with the intention of painting the office and I thought it was my only option to save money and a 45th trip to home depot. (behr underwater)
Now you would think I would have to sand this thing like crazy. I repainted it the day I bought it so that makes it four layers of paint at least. And of course I tried. And gave up within 5 minutes. If I paint it again, I will definitely have to get rid of some of the layers because it's really thick, but you just need paint with primer and you can ignore that.
It's a pretty good color, way more me but still incorporates a little more color into the room. So whatchu think?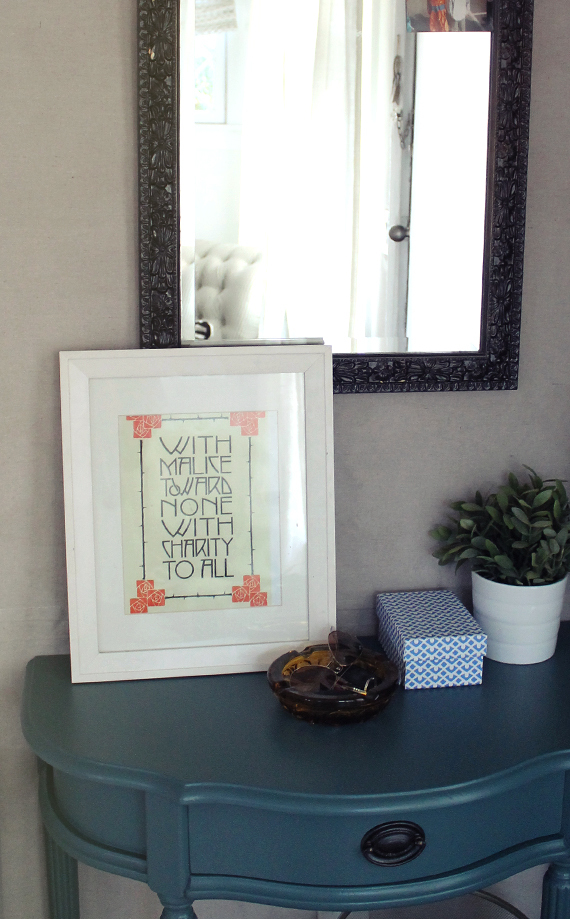 OH MY. Is that a fake plant sitting there? I guess I was serious about that huh…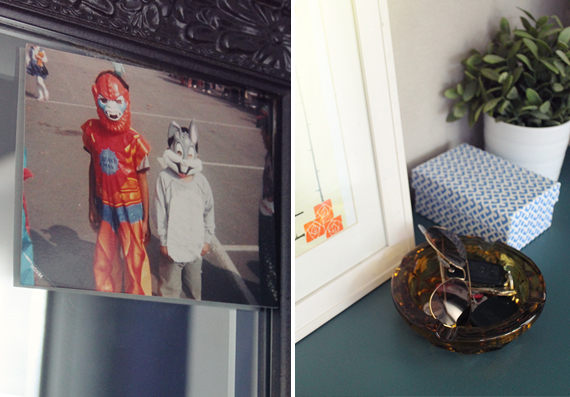 It basically looks real! Basically. Also, that's a smock paper box. My most exciting purchase with a coupon at the art store. And a photograph of two children in awesome costumes that I don't know that has been with me in almost every apartment I've lived in.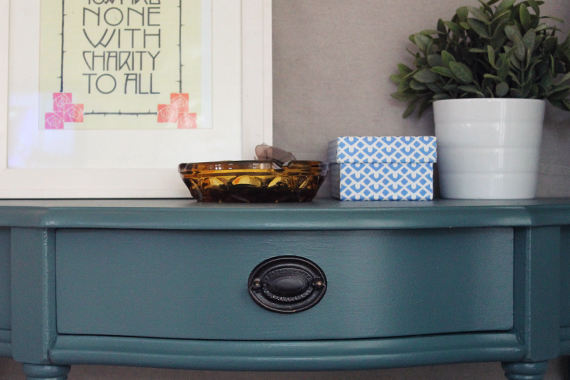 OH HEY NICE COLOR!