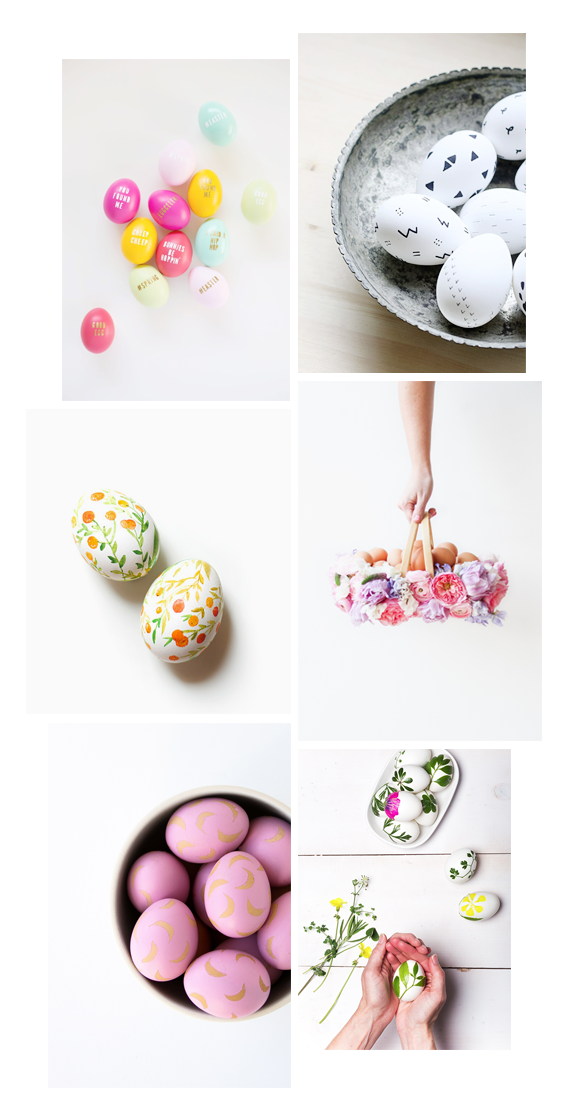 i am not huge into easter for two reasons.
one : i am jewish. that's the big one.
two : because there is no way i would ever consider making a perfectly perfect egg inedible. like no way. when i have kids, we're using fake eggs. i refuse to not eat the egg.
next week i'll have one easter project for you guys, but it won't be an egg project. don't get me wrong though, i still admire beautiful easter egg projects, so here are my favorites!