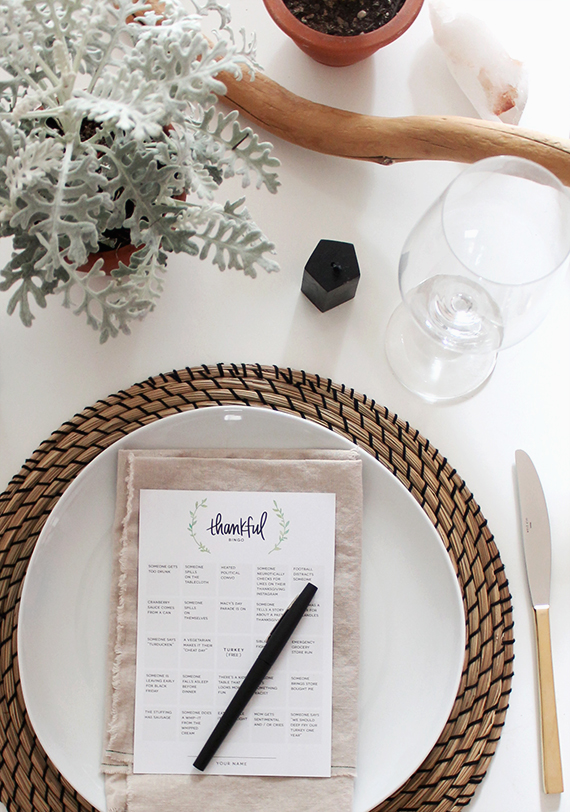 did anyone else just realize thanksgiving is next week?! maybe it's just me. i'm super bad at calendars. if you're looking to spice up your thanksgiving this year, i'm sharing this free printable for a very snarky and fun bingo game to play.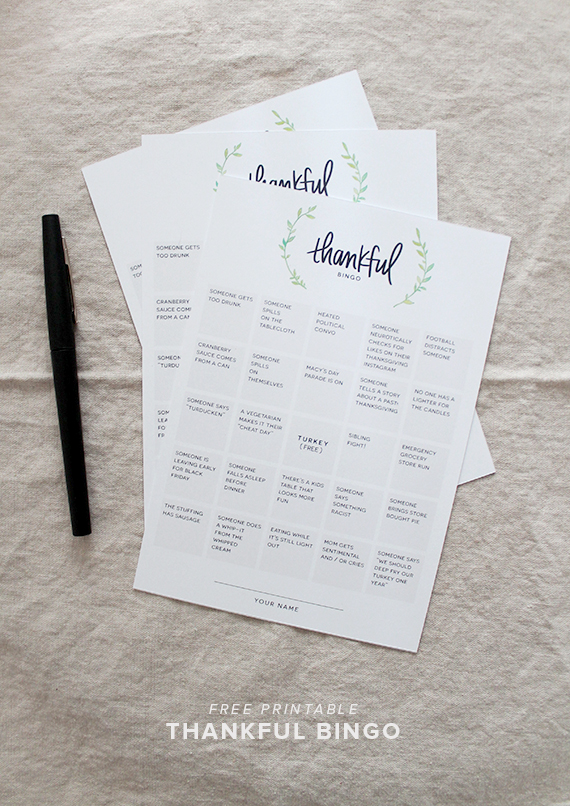 all you have to do is download from the link below, print to the size you'd like (works best on cardstock), and in the print settings > add crop marks for the easiest trimming. then hand one out to everyone (or just limit it to the young people if the oldies don't have a sense of humor)!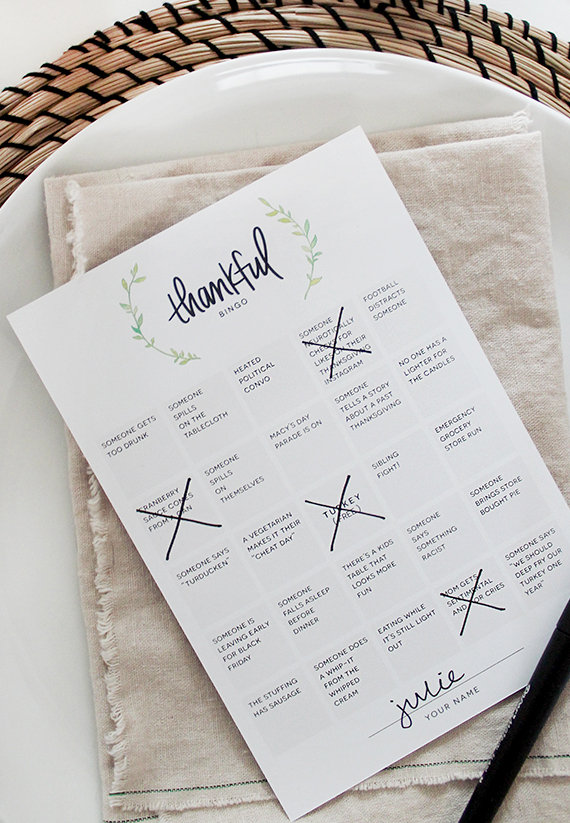 my mom had surgery last week, so gideon and i are in charge of hosting thanksgiving this year. something i've never done despite being very close to 30. so we're feeling very intimidated about cooking for 15 people, but excited that i get to be in charge of table design! so i got a chance to practice for this post, and i'm going to practice AGAIN for ANOTHER THANKSGIVING printable as well! OOOOO!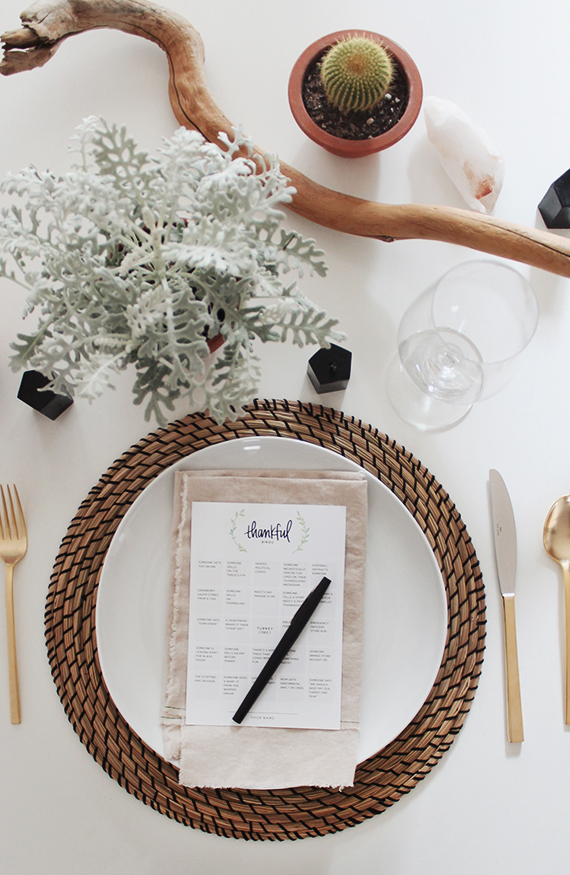 TABLE SOURCES
PLATES : WEST ELM / FLATWARE : WEST ELM / RAW LINEN NAPKINS : WEDDING DIY
WOVEN PLACEMATS : IKEA / GEO CANDLES : WIT & DELIGHT FOR TARGET