did you know it's friday?! i have about nothing planned for this weekend. it's pretty nice when i don't have to do 100 errands. hope yours is good!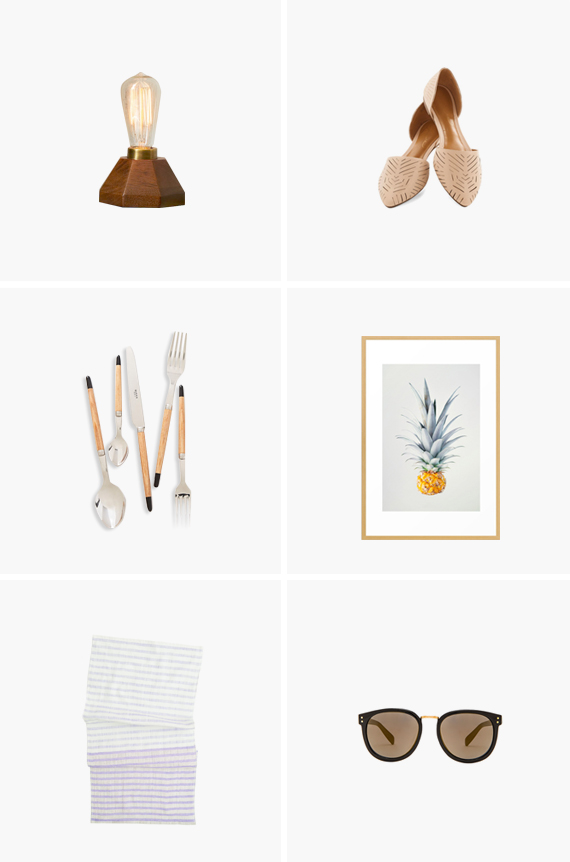 01. i HATE the amount of space a bedside lamp takes up. i would much rather fill it with empty glasses of water and controllers. get sconces you say? well, i haven't. but this faceted wood bulb lamp seems pretty teeny tiny. and also amazing.
02. i just talked about only filling my closet with essentials, and that means a nice pair of nude flats.
03. i tried registering for this super lovely wood flatware set, gid say no go. GUH. pretty.
04. ez of creature comforts is selling this new pineapple print. also comes as an iphone case. almost put both on here.
05. guest towels is one of those things i always want a newer prettier version of.
06. my sunglasses hurt my head when i'm in traffic too long. seriously need a new pair.