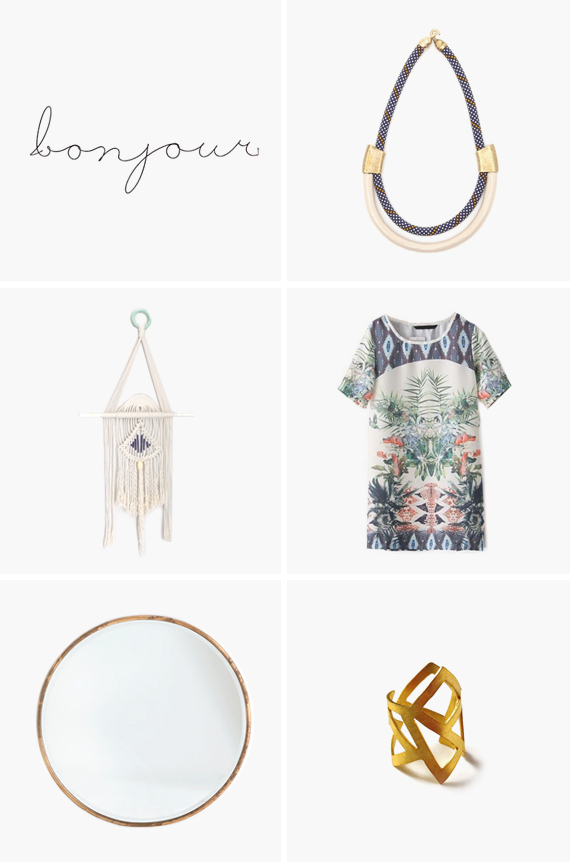 apparently this week i'm lusting after things you can wear and things you hang on the wall.
one . normally i wouldn't be into hanging "bonjour" on my wall, but these wire script sculptures are so simple, i love them.
two . loving this roxbury necklace from need supply. it would look so good with a black tee + black jeans.
three . himoart is an etsy shop full of beautiful macrame wall hangings that aren't out of my price range like usual!
four . what's the deal with sheinside? i always see their cute cheap stuff but not sure how legit they are. man i like this dress. has anyone ordered stuff from there?
five . i really can't think of a spot in my apartment that i don't want to hang the gilt minimalist mirror.
six . this gold statement ring is so pretty and i like a lot of the rings on katia v's etsy shop.
have plans for the long weekend? we're gonna go to the beach before it's too late and try to see the world's end.
+ happy labor day weekend!