HAPPY VALENTINES DAY! hope you have some fun plans that don't involve crying or crazy expensive pre fixe menus! today's wish list is the girliest pinkest and reddest stuff i could find that i actually like!
we're going to see the calder exhibit this afternoon, followed by my favorite burgers, followed by bill cosby live. i'm gonna be pooped.
in other news — next week we are releasing TWO NEW BLOGZILLA THEMES! who's excited? we are. hopefully you are too. stay tuned!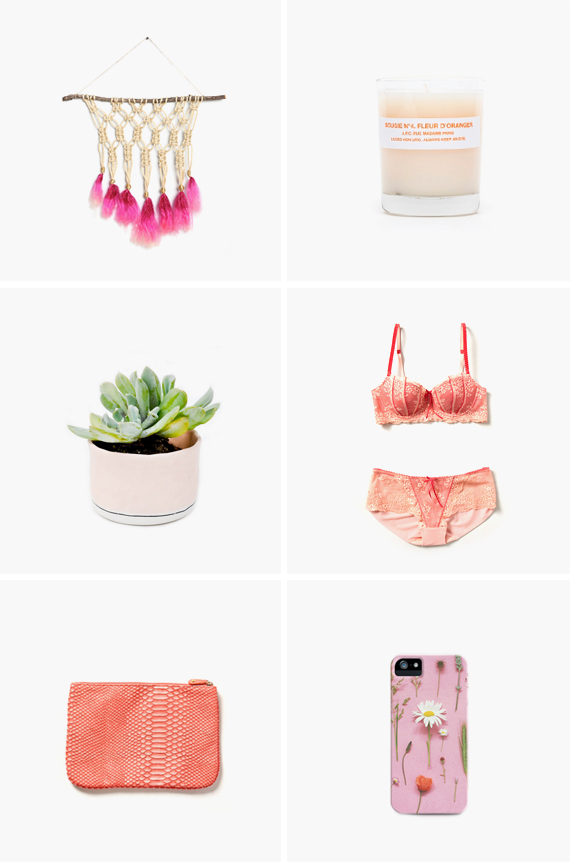 01. well, urban is now selling macrame and wall tapestries. duh. and duh — unfortunately i'm way in.
02. i only like orange scents in the kitchen, but who couldn't use a pretty kitchen candle?!
03. this sweet little pastel planter looks so good with bright greenery.
04. i'm not one to wear sexy underwear (i buy mine in packs at h&m) — but for the right occasion…
05. this little embossed pouch in my favorite color shade would look so good with all white or all black.
06. this wild flowers phone case is girly but so pretty