friday came fast for me this week, yesterday after our couples therapy (yep, we're trying to be smart about getting married and going to couples therapy weekly) we were rear ended super hard while stopped at a light. so we're taking it easy today to make sure our necks aren't hurting too bad. it's supposed to get warm this weekend, so we're going to head down to the lake and take the pedal boats out! i've finally convinced the boy it will be fun. hope you have a great weekend!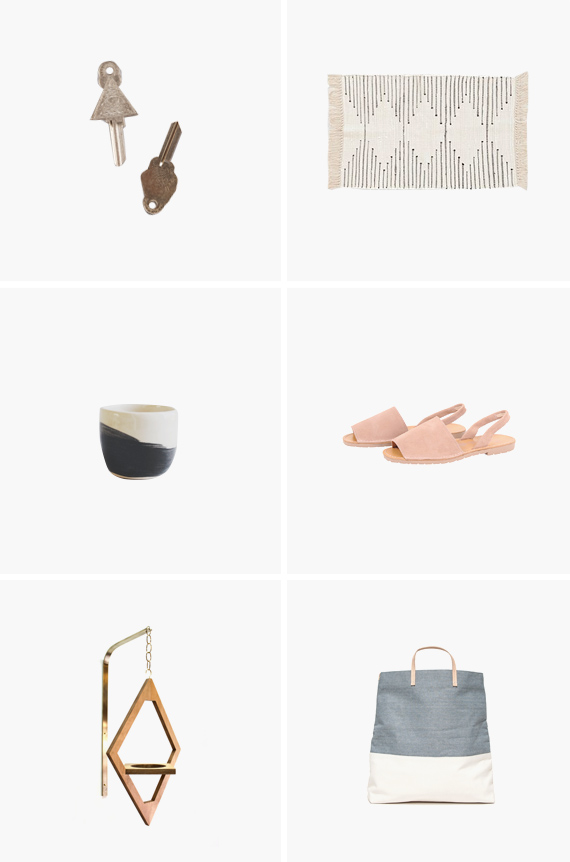 01. i've seen cheesy specialty keys i've wanted in hardware store, but i've never seen ones this rad.
02. i am SO getting this little rug for the bathroom.
03. a lovely little ceramic cup i want ten of.
04. ever seen france, i've been wanting a pair of these. almost every woman i saw was wearing them.
05. i saw this jungalow hanging planter yesterday at west elm (the local section) and it's amazing.
06. this claire vivier tote would be the perfect work bag.