hope you all have a great weekend! i have lots of tasks i want to accomplish before thanksgiving — starting with an eye exam. fun fun.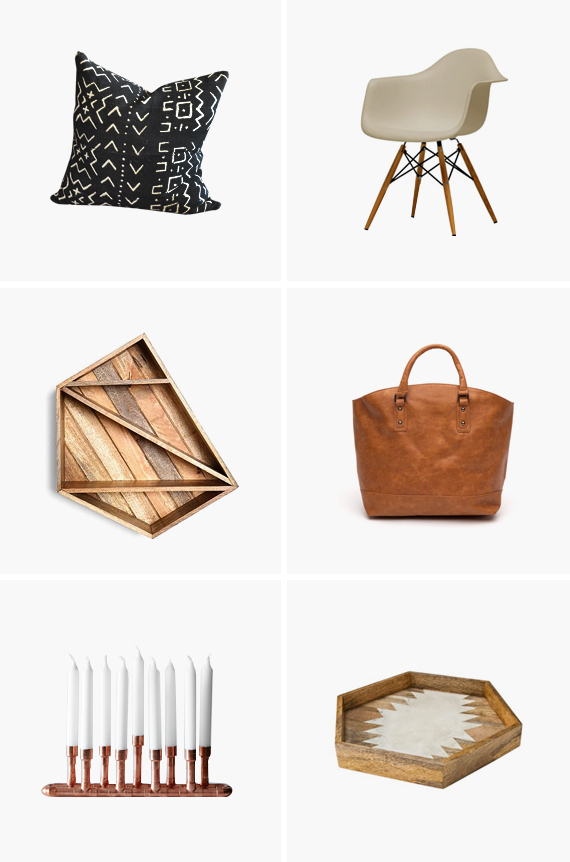 one . i am so into african mud cloth that i want to marry african mud cloth. these pillows would look good on my bed and on my couch and on my chair and on my everything.
two . overstock is selling their eames shell replica chairs now in this beige shade. i think i love it.
three . this geo wood wall shelf is just so good.
four . i would look like such a grownup with this leather tote — which is big enough to double as an overnighter!
five . i'm going to confess that i'm a bad jew. we celebrate christmas. but i still love a good menorah!
six . the nate berkus holiday collection is full of pretties like this hexagon wood tray.