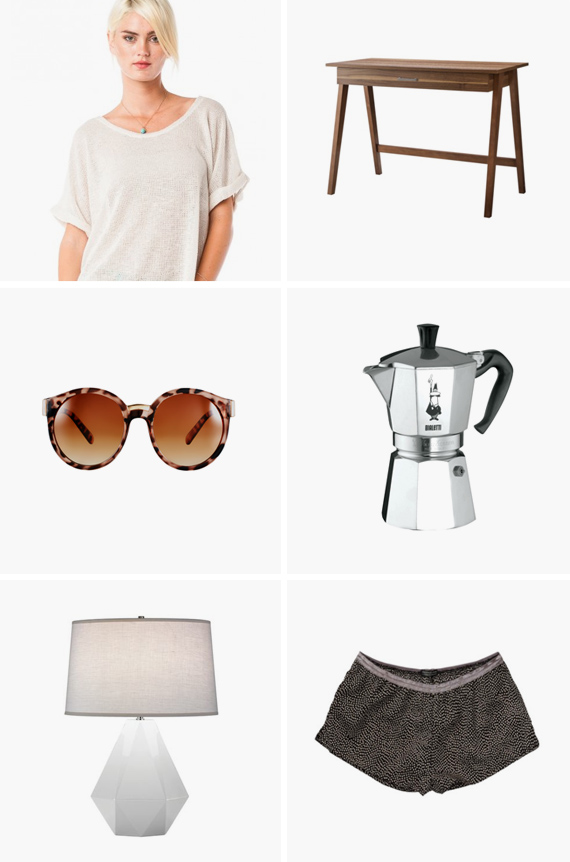 one . lately i've found myself only wearing loose blousey tops. maybe it's the fact that i've gained weight and maybe it's because they're comfy – but i love em. i LOVE em. this one is on sale for $15!
two . this desk from target really makes me want to replace my current one.
three . i'm back to liking huge sunglasses like i used to wear in the paris hilton nicole richie days. these big round ones from asos are so good.
four . i've always wanted a bialetti espresso maker. i love espresso and i love pretty kitchen items.
five . i like lamp so so very much.
six . you can't have enough pajamas in my book. these womens silky boxer shorts look like something i'd wear everyday always.