our new and improved dining room
You know that exciting time when you move in with your dream man and everything is so fun and exciting and picking out (and agreeing on) things is such a thrill? And then later on you realize that maybe you chose things because you chose them together and maybe you know better than your boyfriend.
Anyway, we took foreeeeever to pick out dining chairs. And when he actually liked some chairs, I was like yeah ok you like them I like them too. And then we took them home and I was like ugh.
But after months of me complaining, we sold them and got new ones! We went with black wishbone chairs. What a difference.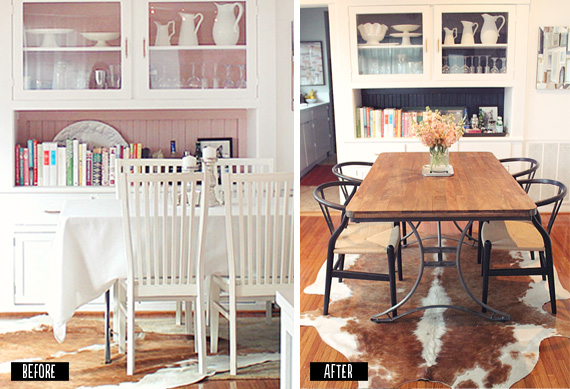 We also switched the position of the table. Doesn't this look better?! And omg – our built in really looked pink before.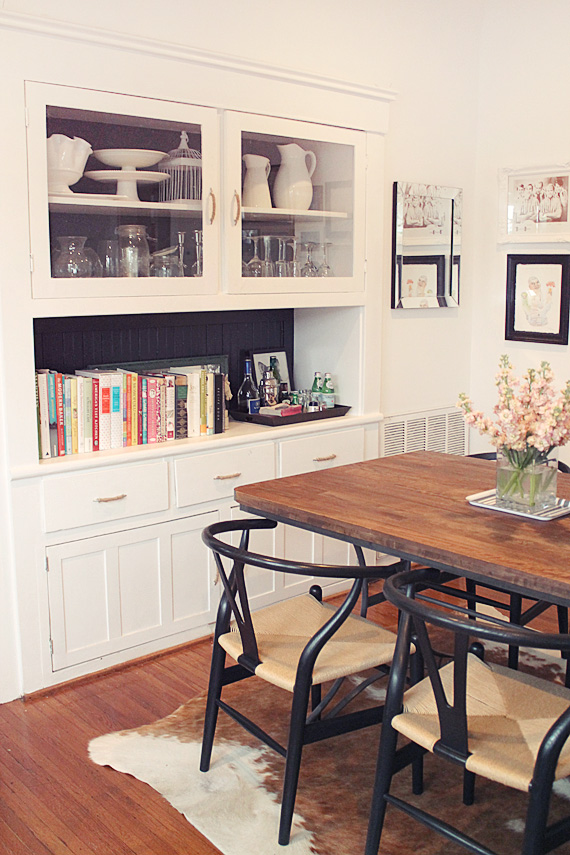 OOOOOOOOOOO. These chairs are such an improvement!