eating this: garlic kale chips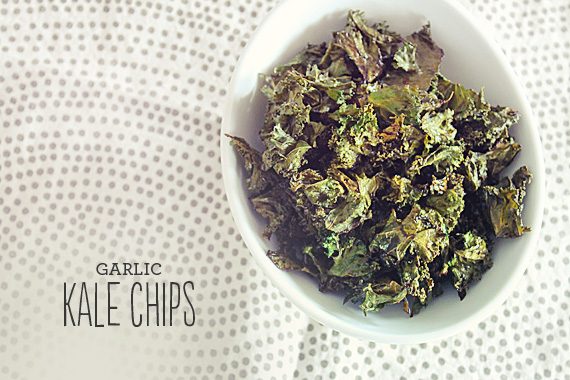 Kale chips are a favorite salty snack alternative to chips and salsa. So simple, and I feel healthy eating insane portions.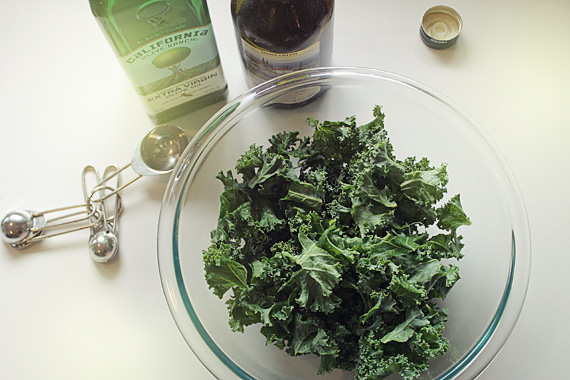 I've tried a bunch of variations of kale chips, but this simple garlicy recipe is my favorite.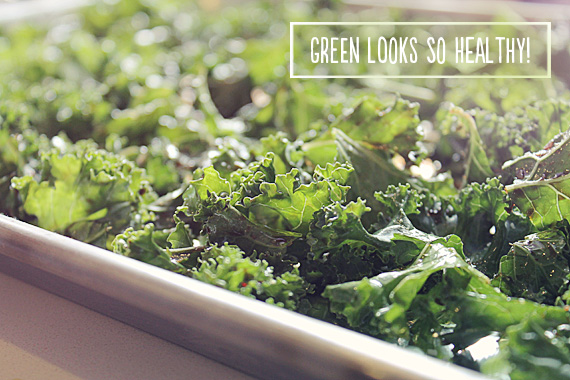 Garlic Kale Chips
1 bunch kale
1 tb olive oil
2 tsp sea salt
2 tsp balsamic vinegar
2 tsp garlic powder
Preheat the oven to 275. Tear kale into bite sized pieces. Throw away the ribs. Wash thoroughly. Get them super dry. Mix in a bowl with the oil and balsamic.
Spread kale on a foil lined cookie sheet.
Sprinkle on garlic powder and salt. Bake for 30 minutes, tossing with a spatula every 10.
Store in a paper bag.