making this: ikea hacked nightstands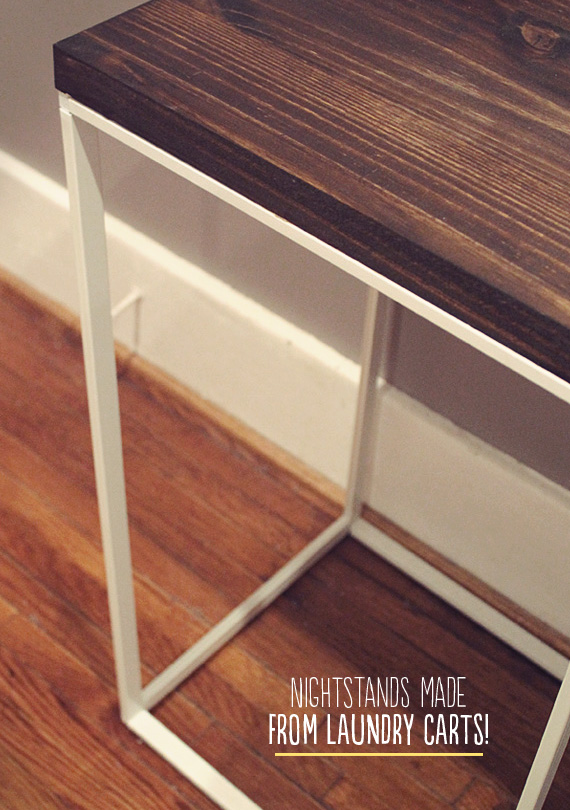 Literally hours after seeing this ikea hack (and I don't use the word literally lightly), I forced my boyfriend to go to ikea with me to make these. Our nightstands were in dire need of retirement because of my lack of coaster usage. (Why I did this coaster DIY at the same time we built these new nightstands.)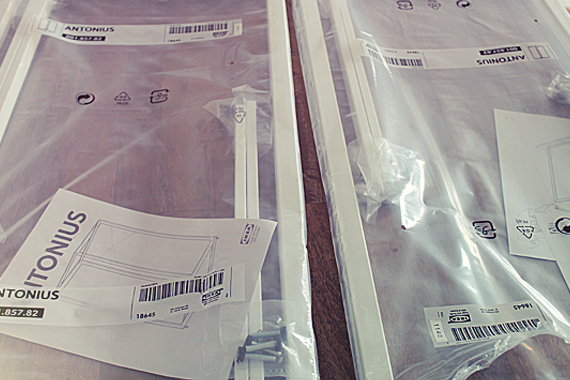 We bought two of these Antonius laundry stands. I'm pretty sure they were even less than $12.99 because we didn't buy the bag. Like $7?! I think!? Anyway, putting these things together sucks. If you're me. It's really really loud and you hammer and hammer away and they don't seem to budge. But after they were assembled I had a very excited feeling inside.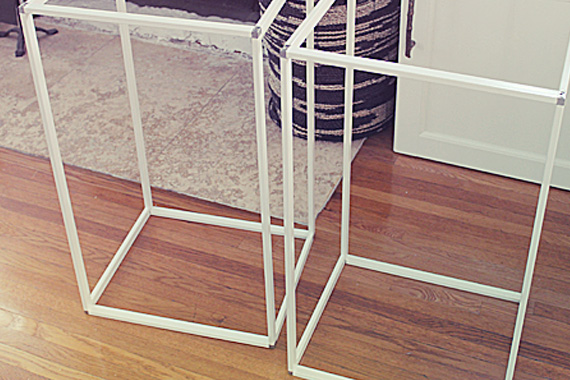 I went and got 2 pieces of 2 inch thick wood cut at home depot and wood stain. I went by the ikea website measurements. THOSE ARE WRONG. Measure them yourself and THEN get the wood cut so you don't have to go back and pay for double the amount of wood. UGH. My bad. Anyway, I stained the wood and let it dry.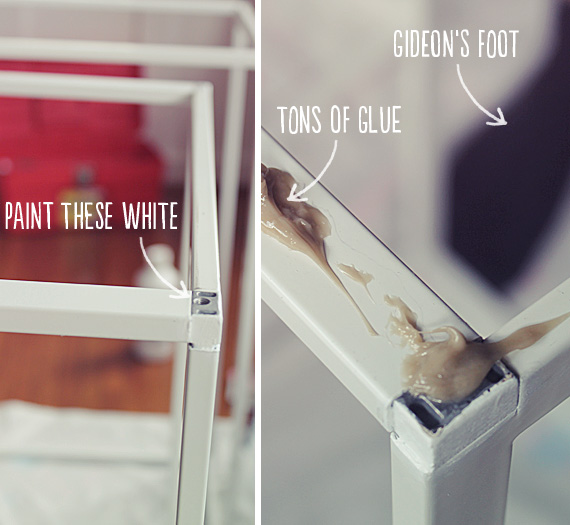 I promptly painted the for no reason silver edges white. Why are those silver? Very odd. Then we put so so much glue on the top (Gideon did it because I'm too clumsy).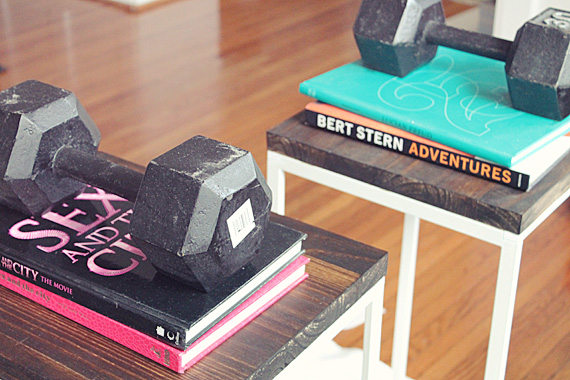 Drop some weights (and books) on top and let it dry for a day. Yes. I have both the Sex and the City book and the Sex and the City Movie book. The movie book was a mistake impulse buy.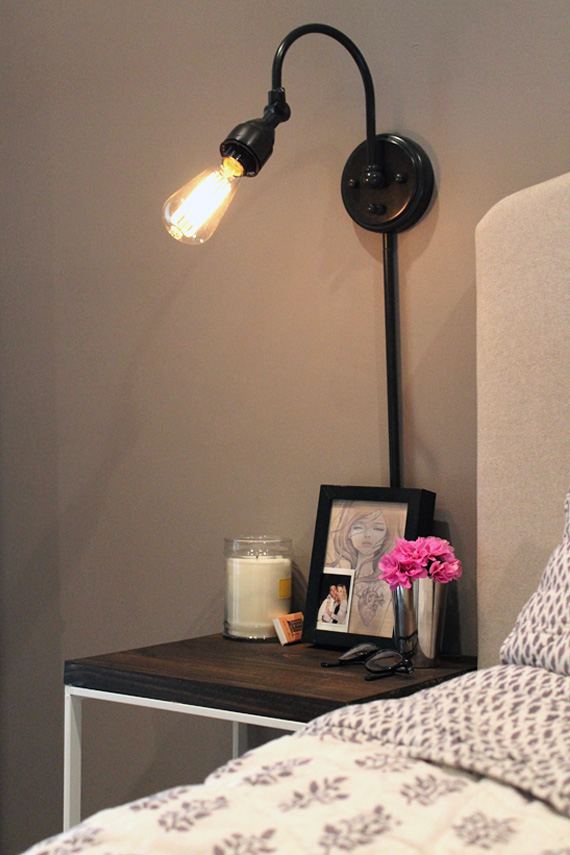 Yes. They're super modern. Yes, they have no drawers. Yes, they are made from cheap ikea laundry stands so obviously they're not the most stable. When I showed my mom she said "oh. they're okay." But I don't care I LOVE THEM!