our master bathroom : the reveal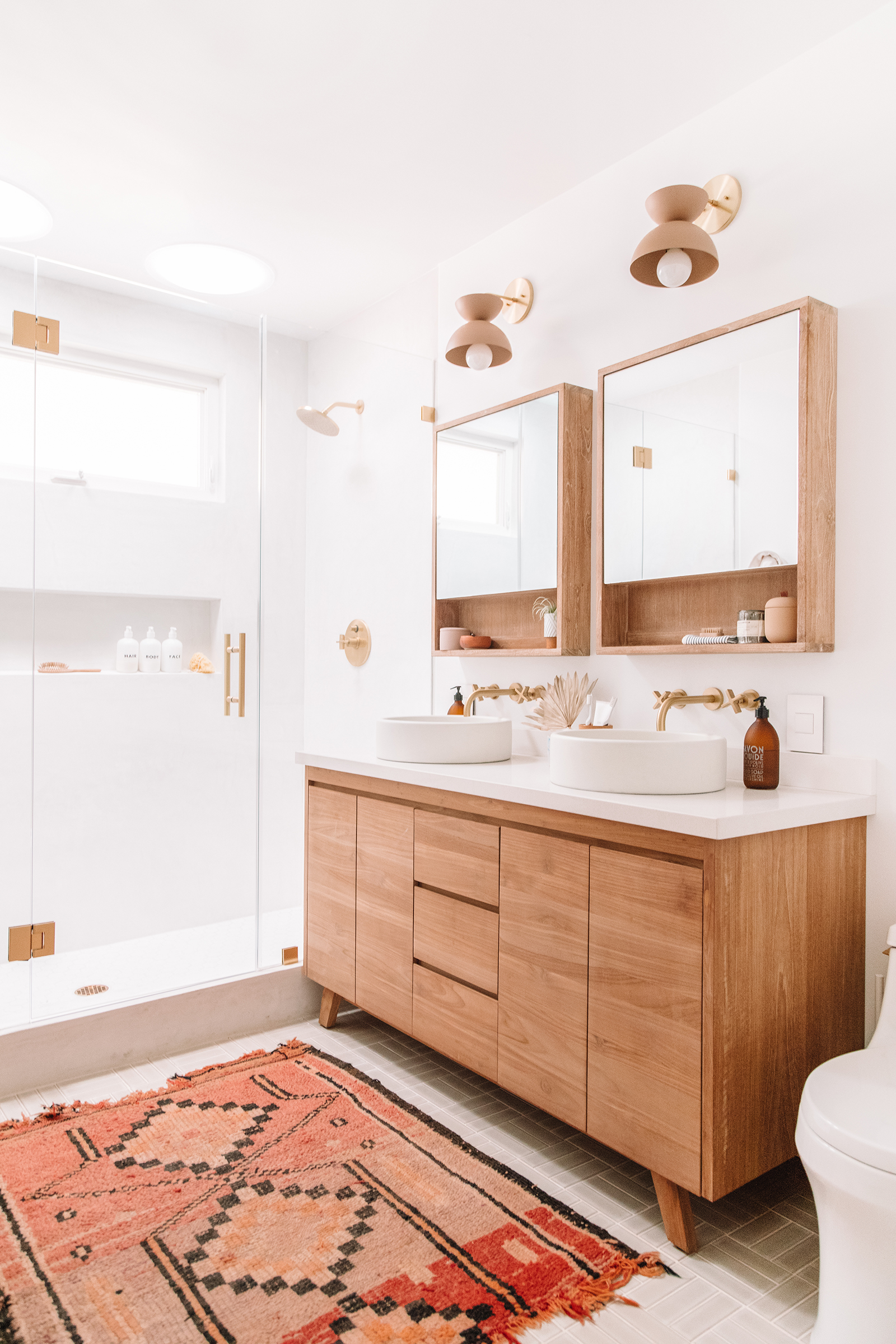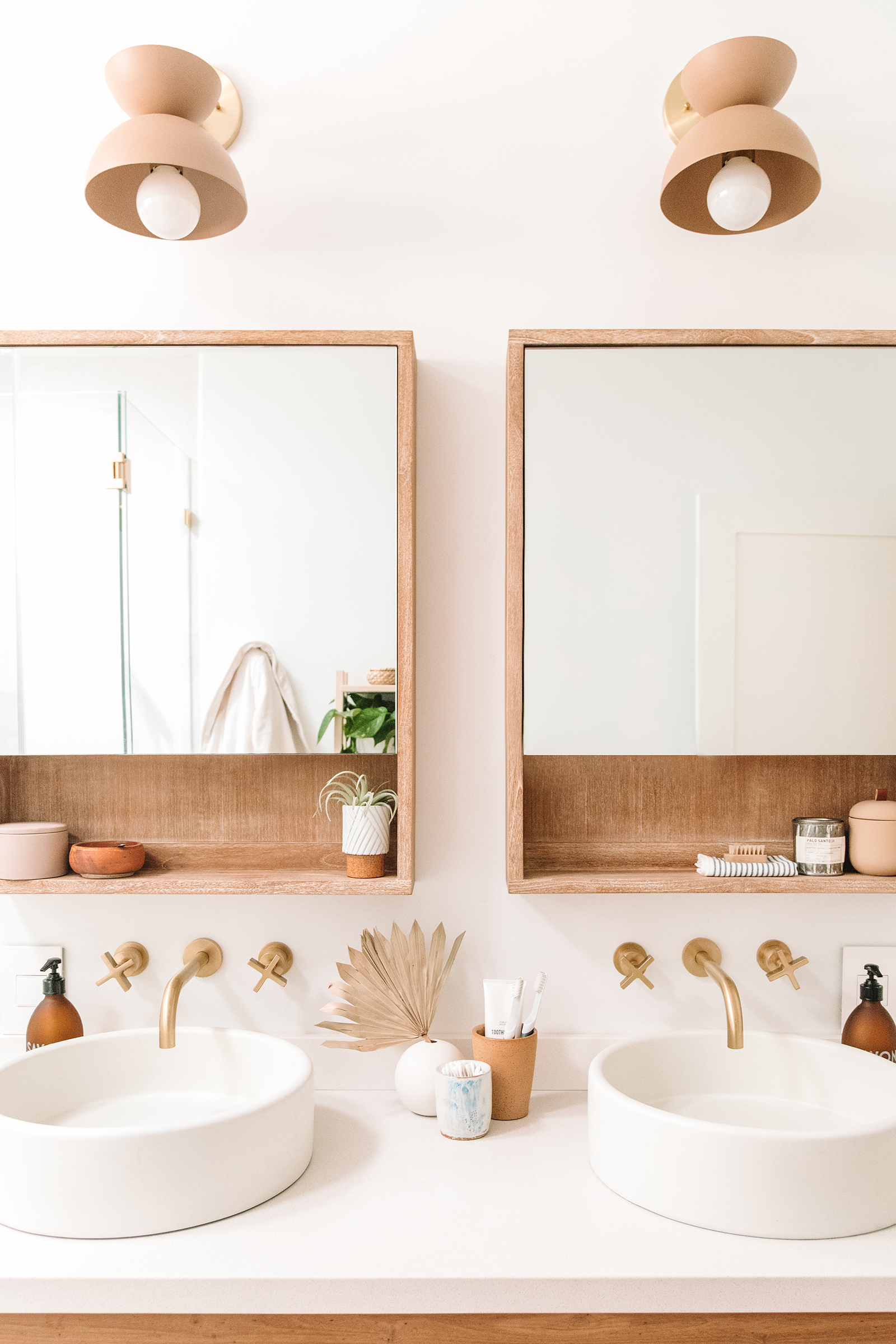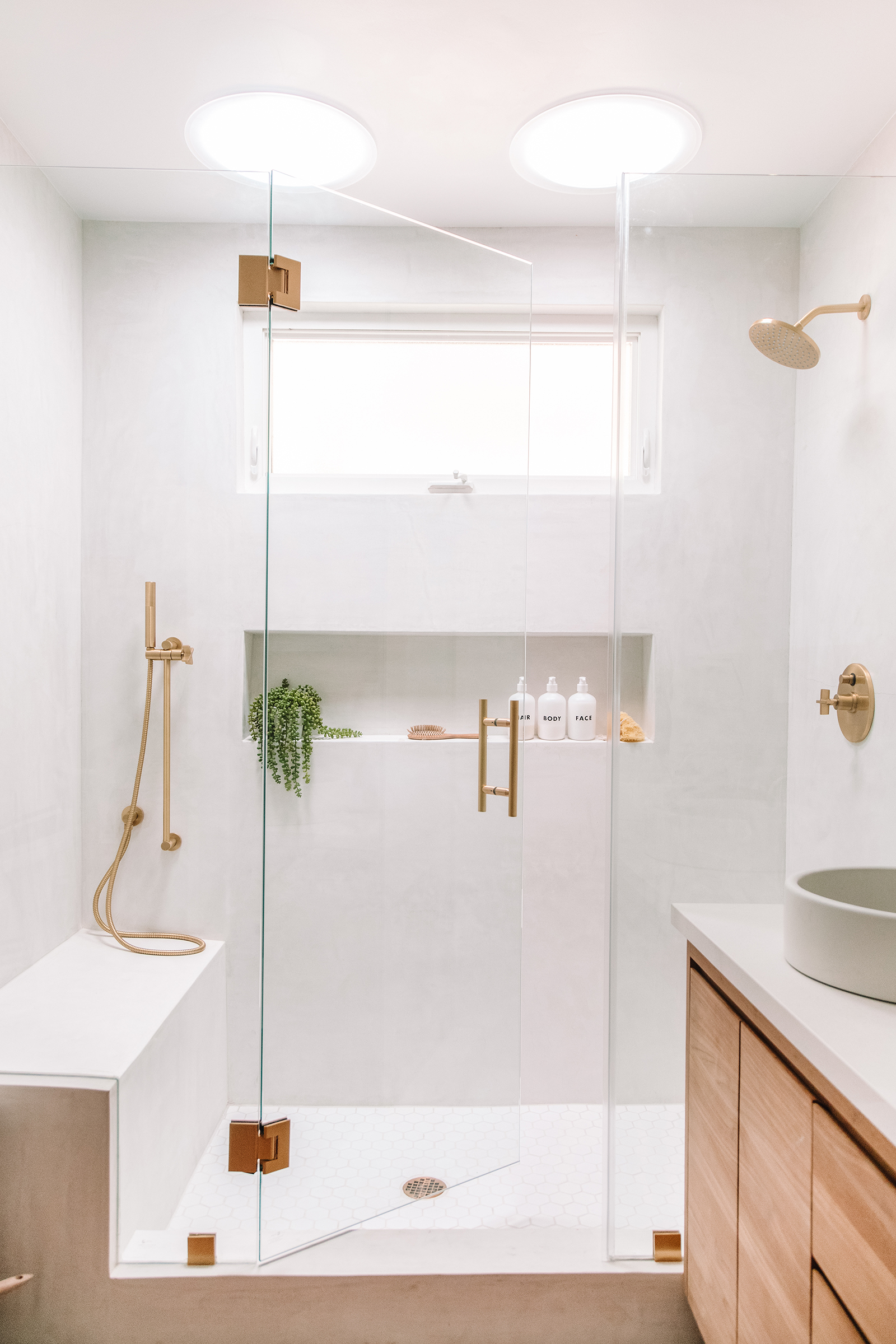 GAH! so happy to be finished with the renovation and able to enjoy what is definitely the prettiest room in the house now! and as always, let's do a little trip down memory lane…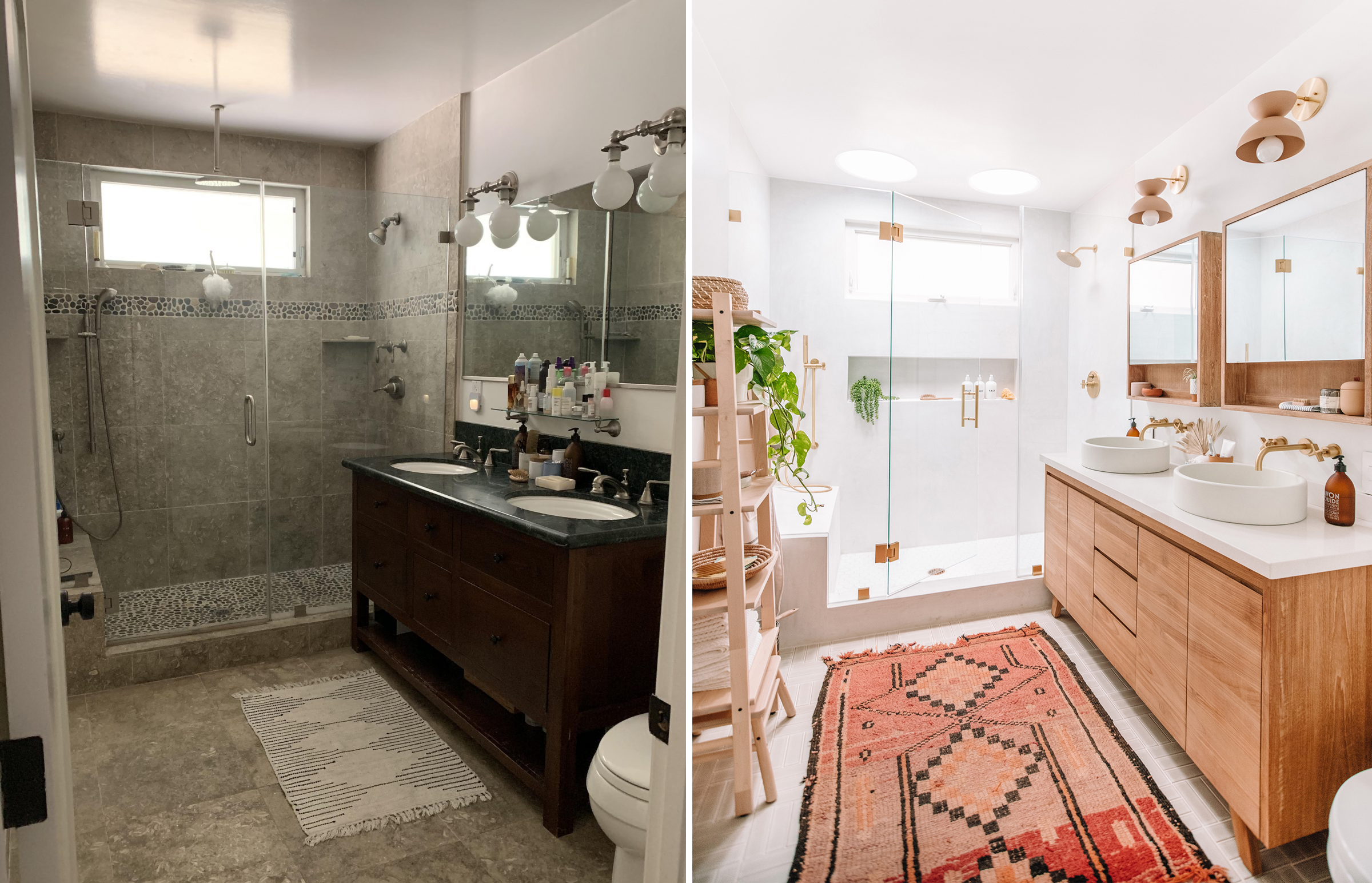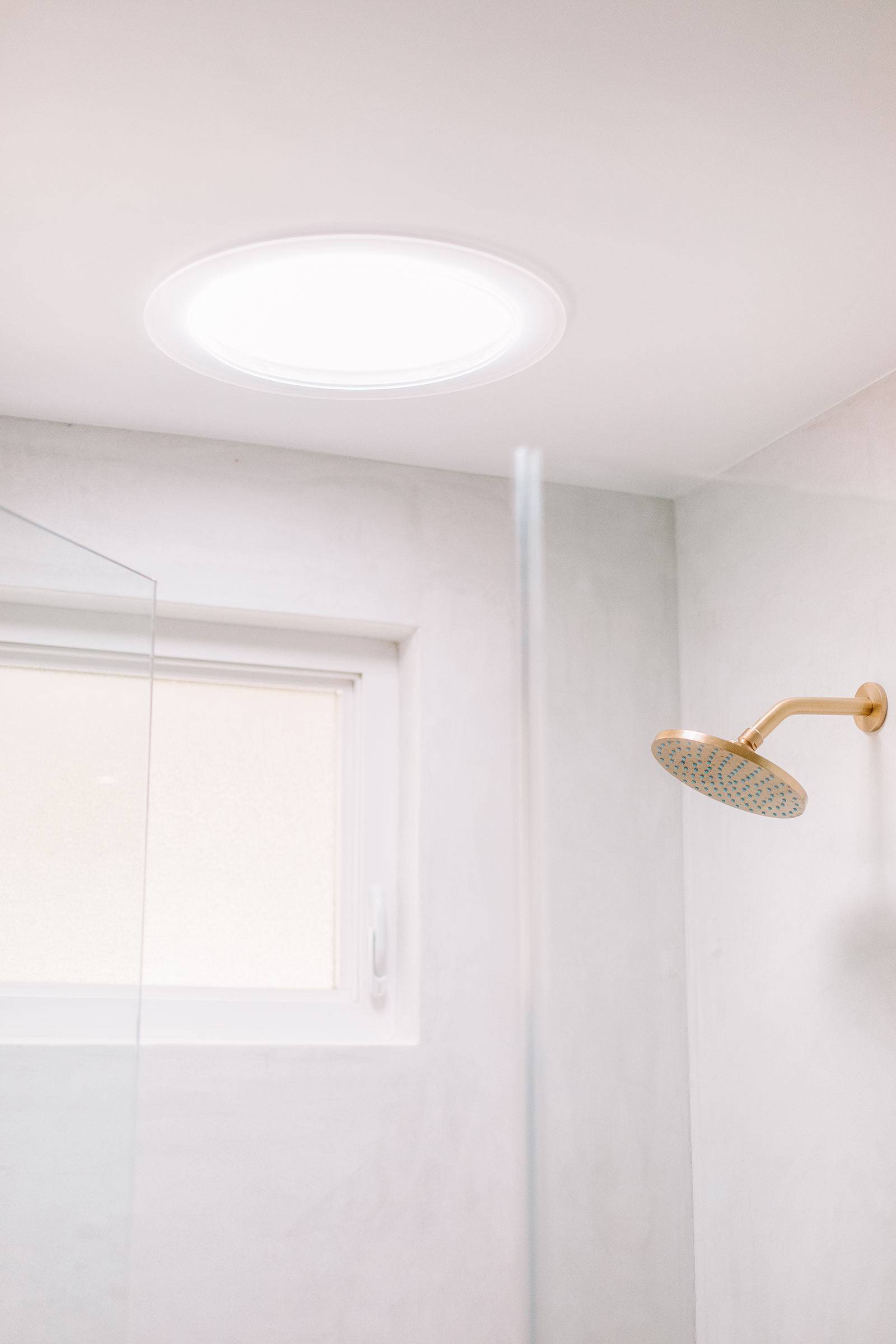 EW! i knew the room was dark before, but wow what a difference. we added two VELUX sun tunnels in the 14″ size in the shower to add some natural light into the room and it's insane! the room is so bright now. we skipped adding more ceiling lights to save on money and luckily we didn't end up needing them, the sun tunnels provide a ton of natural light for doing makeup. also they have a built-in nightlight that goes on in the dark so i can go to the bathroom at night without turning on the light. love it.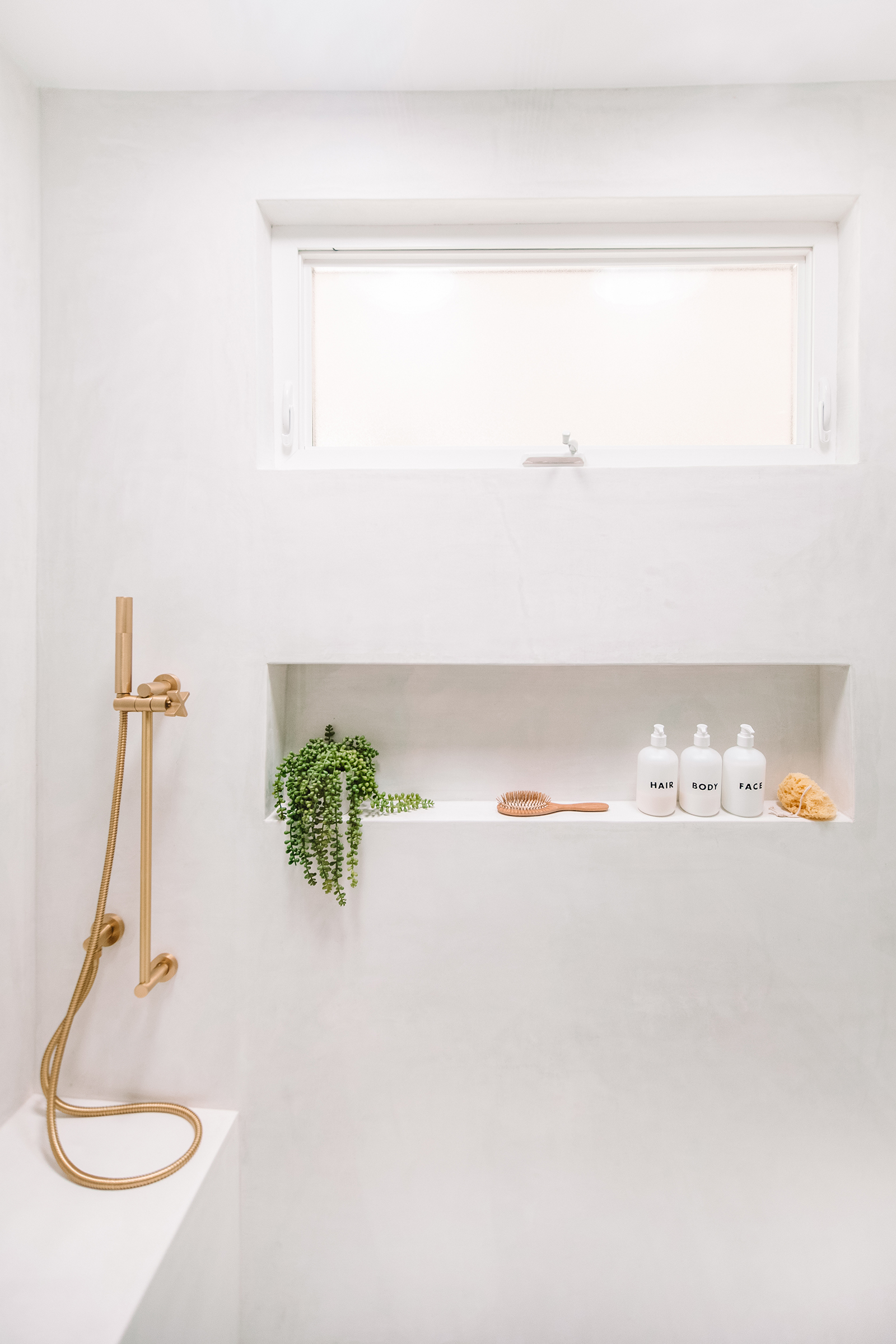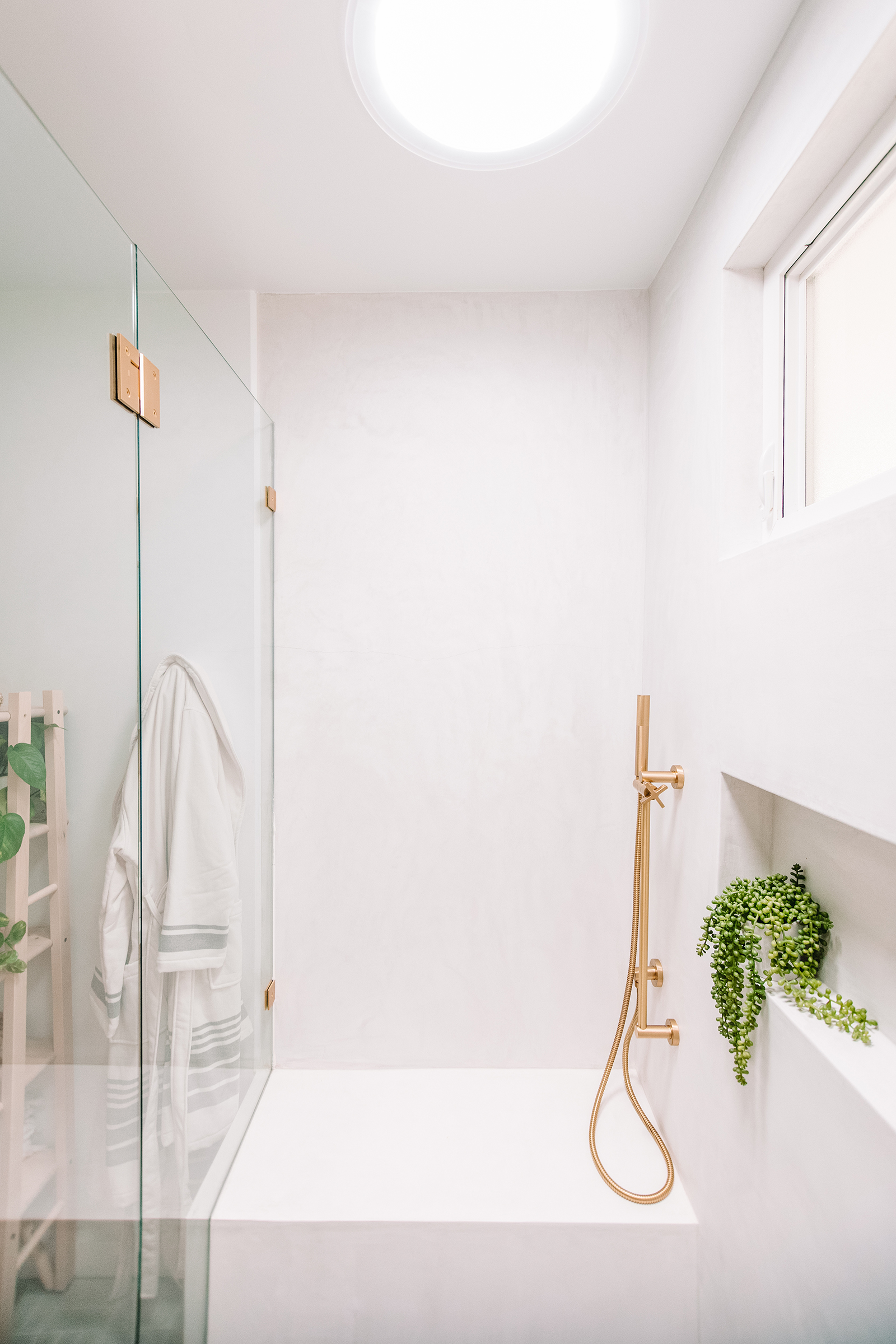 we went with a plaster shower (in glacier white), my contractor was confused about this and ended up finding a stucco guy to do the install. it took 2 full weeks to do, and i'm not sure how it'll hold up in 10 years, but we are so happy with it. it's so clean and bright and european. it'll definitely end up showing some age and wear, but i'm ok with that. for those wondering, we've been told to clean it normally, just use water and gentle cleansers. the product is called merlex super shower, so it's designed to be water resistant!
we built out a large niche for all our products, i actually wanted it even longer but without more work it ended up fitting between the header and matches the window above. we kept the bench like it was (although it was rebuilt before the plaster).
the gorgeous brass faucets are by watermark brooklyn from rejuvenation. we got the west slope shower set with a hand shower and this shower head that i am looooving.
the bottles are an old school DIY of mine that i still love.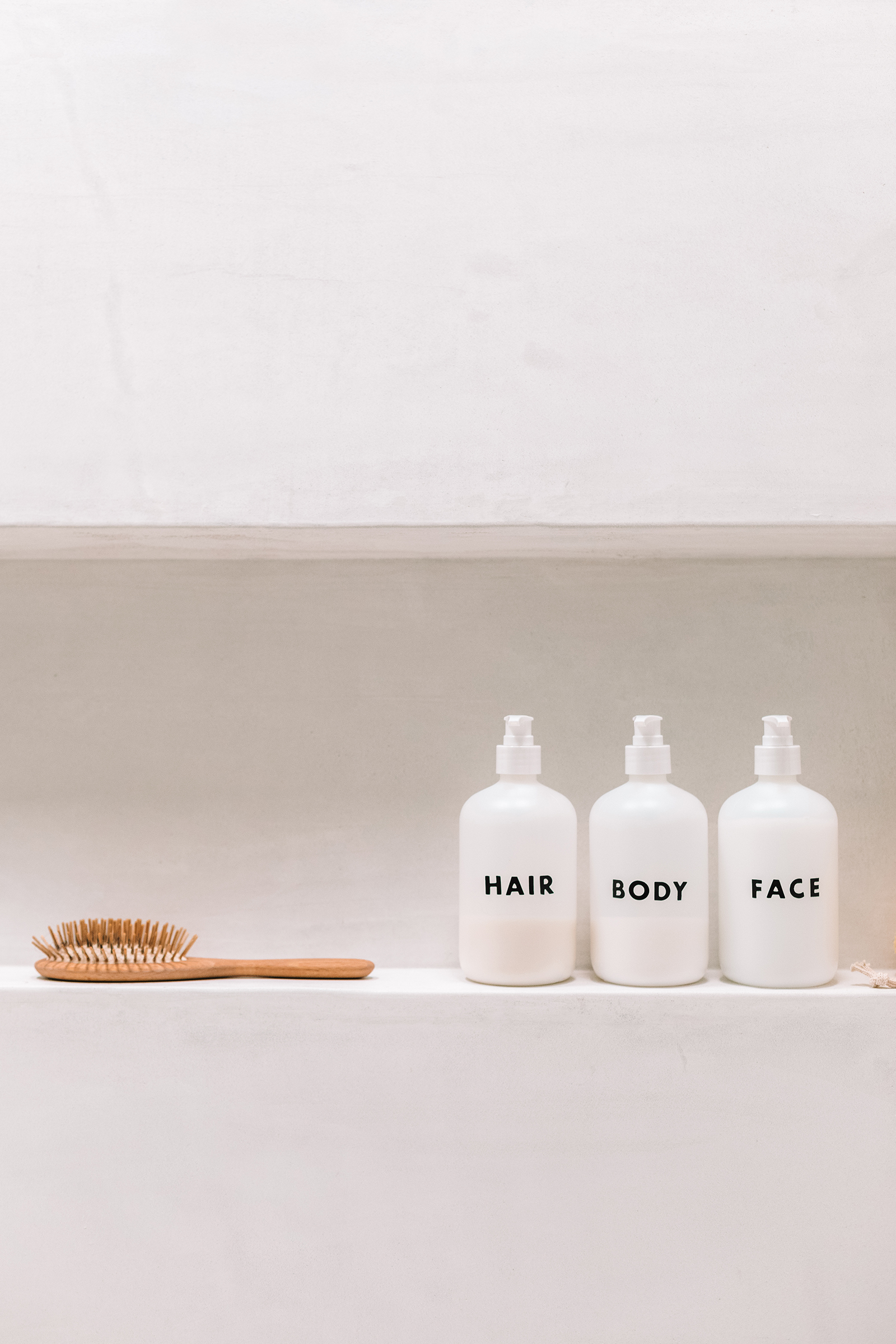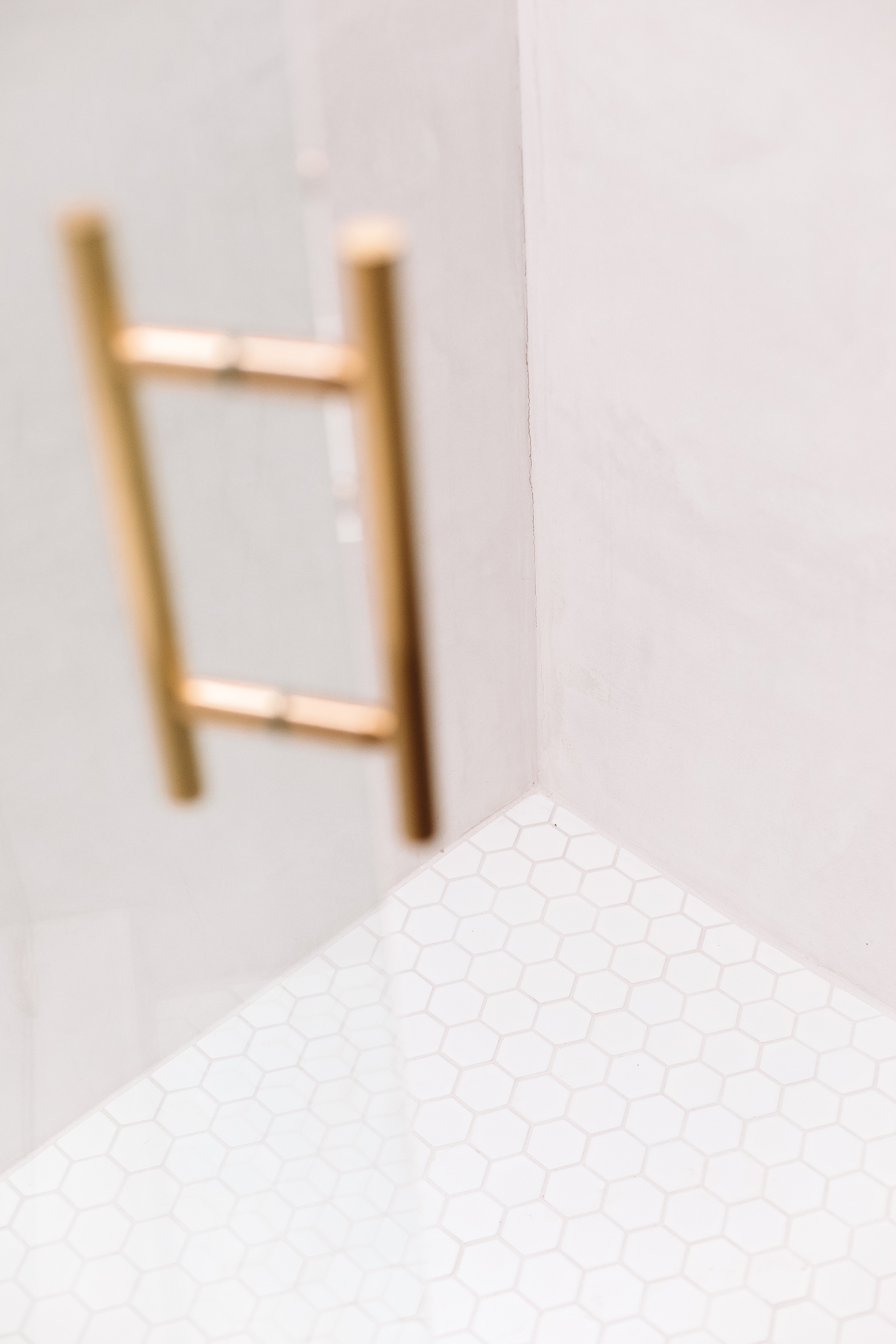 we tiled the shower floor with this hex mosaic from bedrosians tile. for the shower door, the guy i hired to install was the supplier of the hardware, i just requested everything was satin brass to match the fixtures. he had two choices for the door handle and i sprang for the one that was $100 but i love it! it goes so much better with the vibe of the room and we can hang towels from it. another massive improvement was the placement of the shower door. you'll see it's centered now, but if you look at the old photos, it was all the way to the left. every time we went to turn on the shower, you basically had to step all the way in and get soaked– now i can actually reach the faucet without having to get wet!!! very little design thing that is so much better functionally.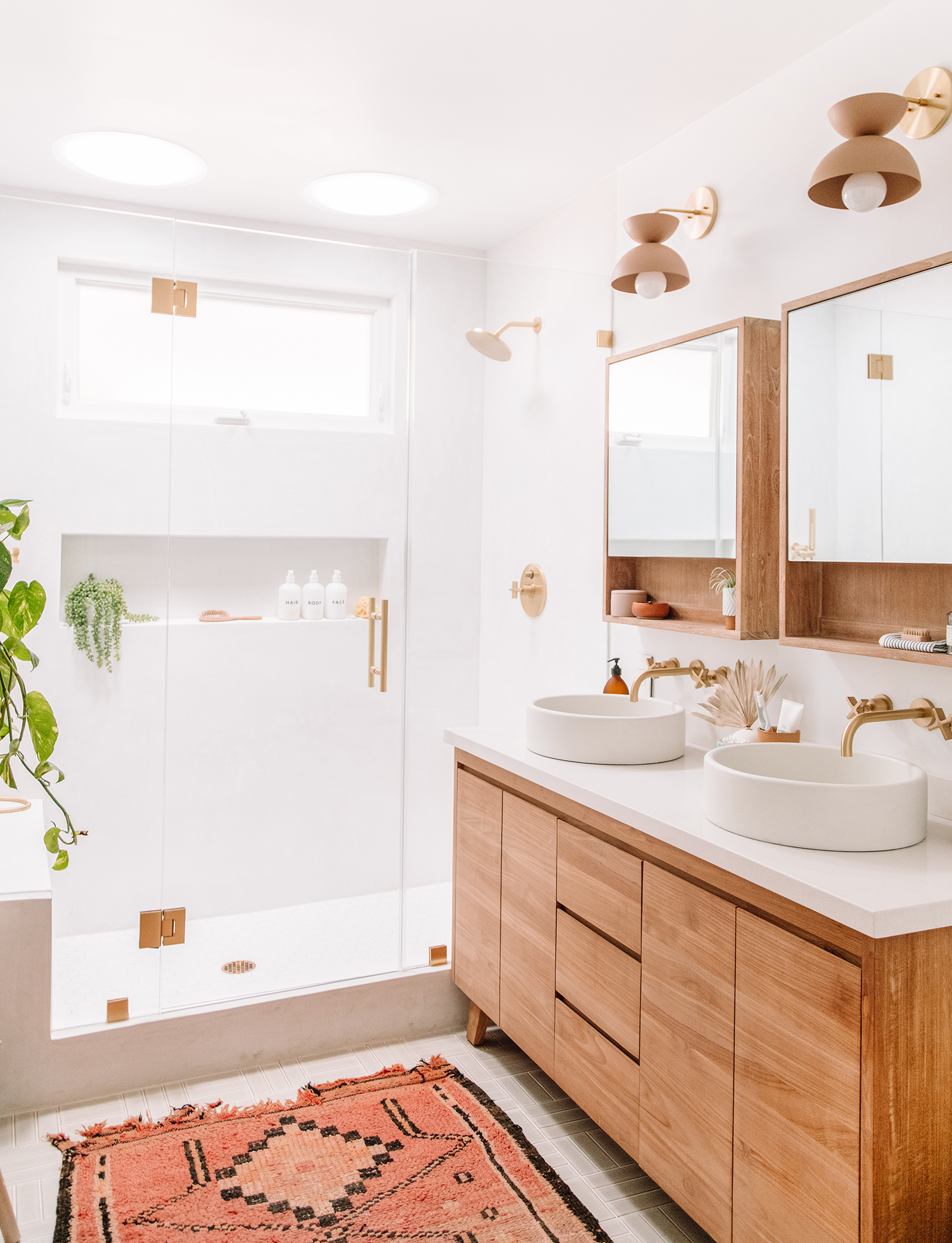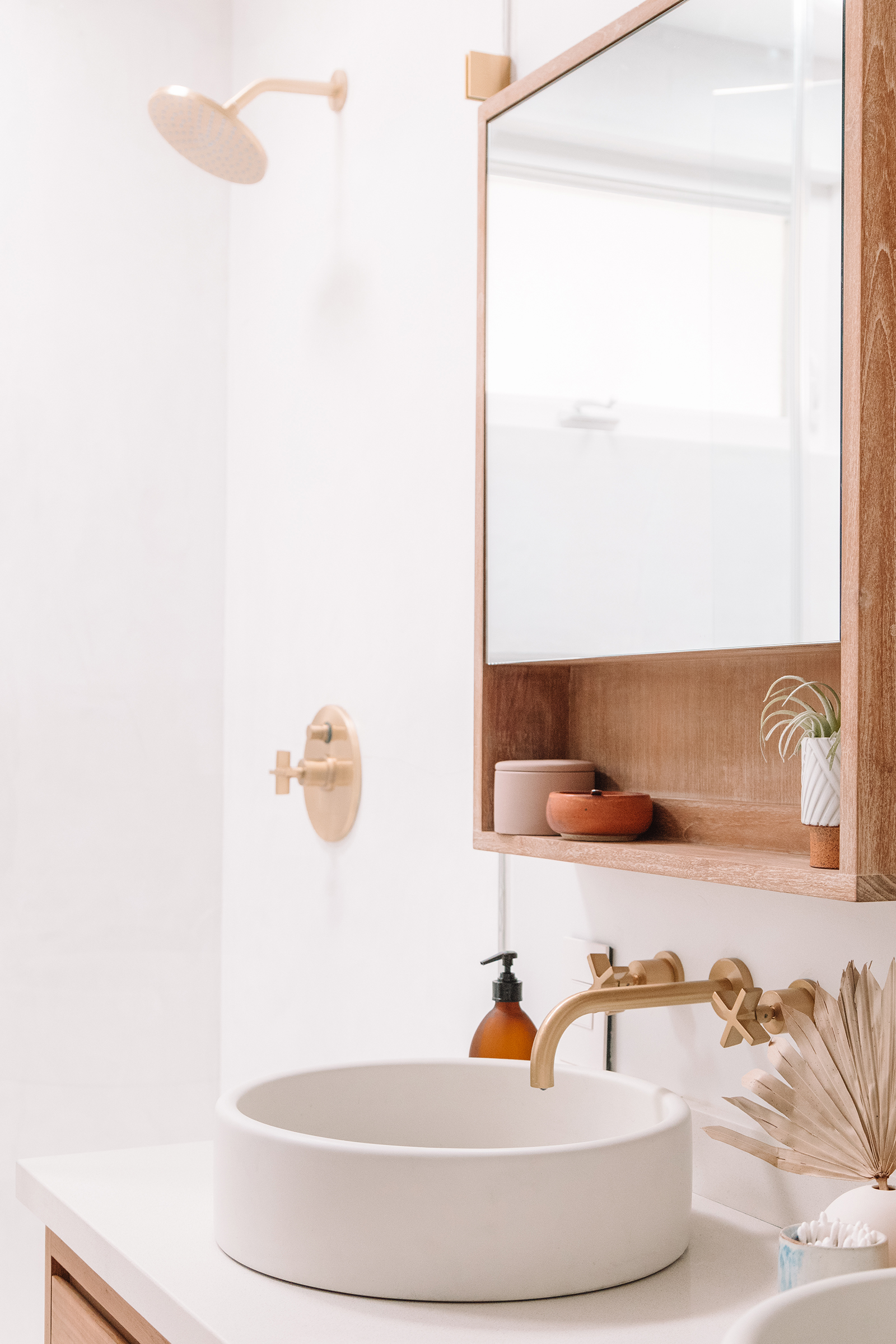 i wasn't sure that the vanity would match the medicine cabinets because i sourced them separately and only based it off online photos– so i was sooo relieved when i saw them in person together! they totally match! the medicine cabinets are from build.com, i've always wanted medicine cabinets because it seemed so nice to be able to hide all the products away, i love them. everything is out of sight! the only drawback with my bathroom design is that everything goes vertically so i don't see past my shoulders– but i'm fine with it haha. we actually cut 3″ off the legs of the vanity and i'm so glad we did, with everything else it would have been way too tall. i searched for months for a handsome wood vanity that had drawers, wasn't $3000 and was the right size for our room (60″) and it wasn't easy, but when i found this one i knew it was THE ONE. it's so stunning in person, the wood is perfect.
we went with a quartz countertop and a 3″ backsplash which was the minimum– it is the perfect height to blend in right behind the sink.
the basin sinks are from nood, they're gorgeous concrete — i wasn't sure i wanted a vessel sink and was originally leaning towards undermounted, but i'm glad we got these ones! they are so stunning in person and feel like they make the room more special.
the wall mounted faucets are also from rejuvenation by watermark brooklyn. i am obsessed. it definitely takes more planning and attention to detail to do wall mounted, but man they look good and it's so easy to clean around the sink area.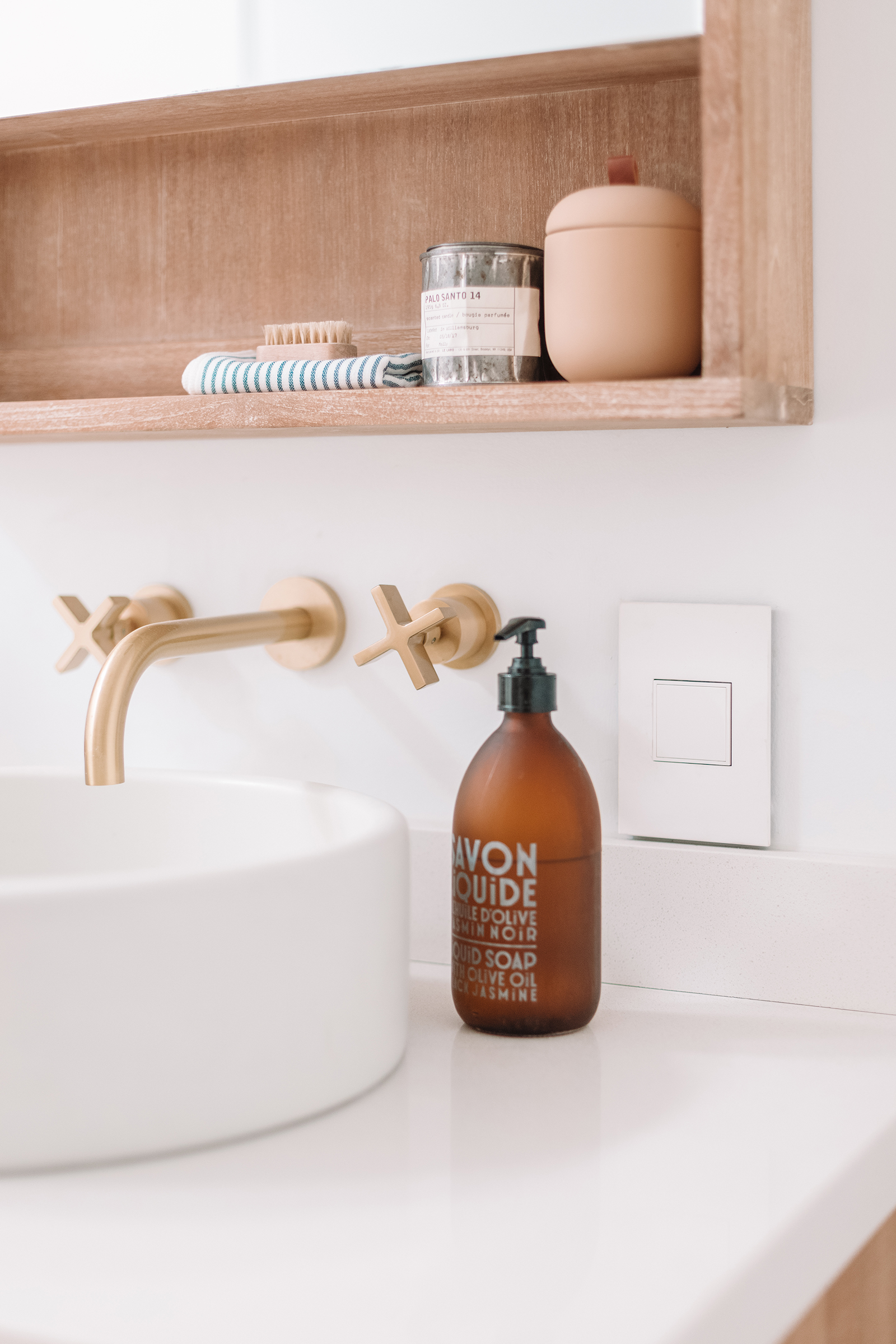 the pop-out outlet from the adorne collection by legrand (i posted earlier in the week about these!) they are amazing– totally incognito when not in use!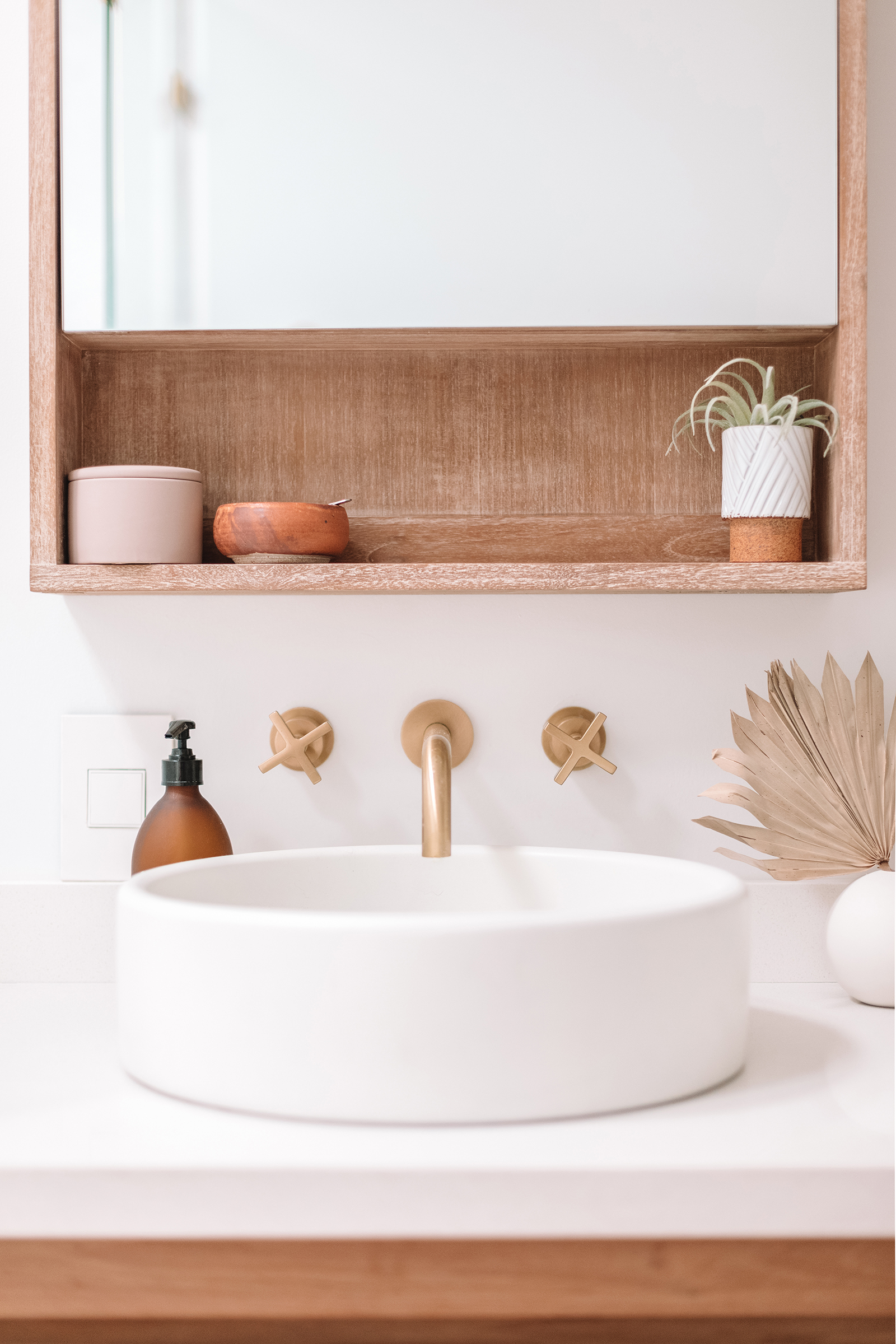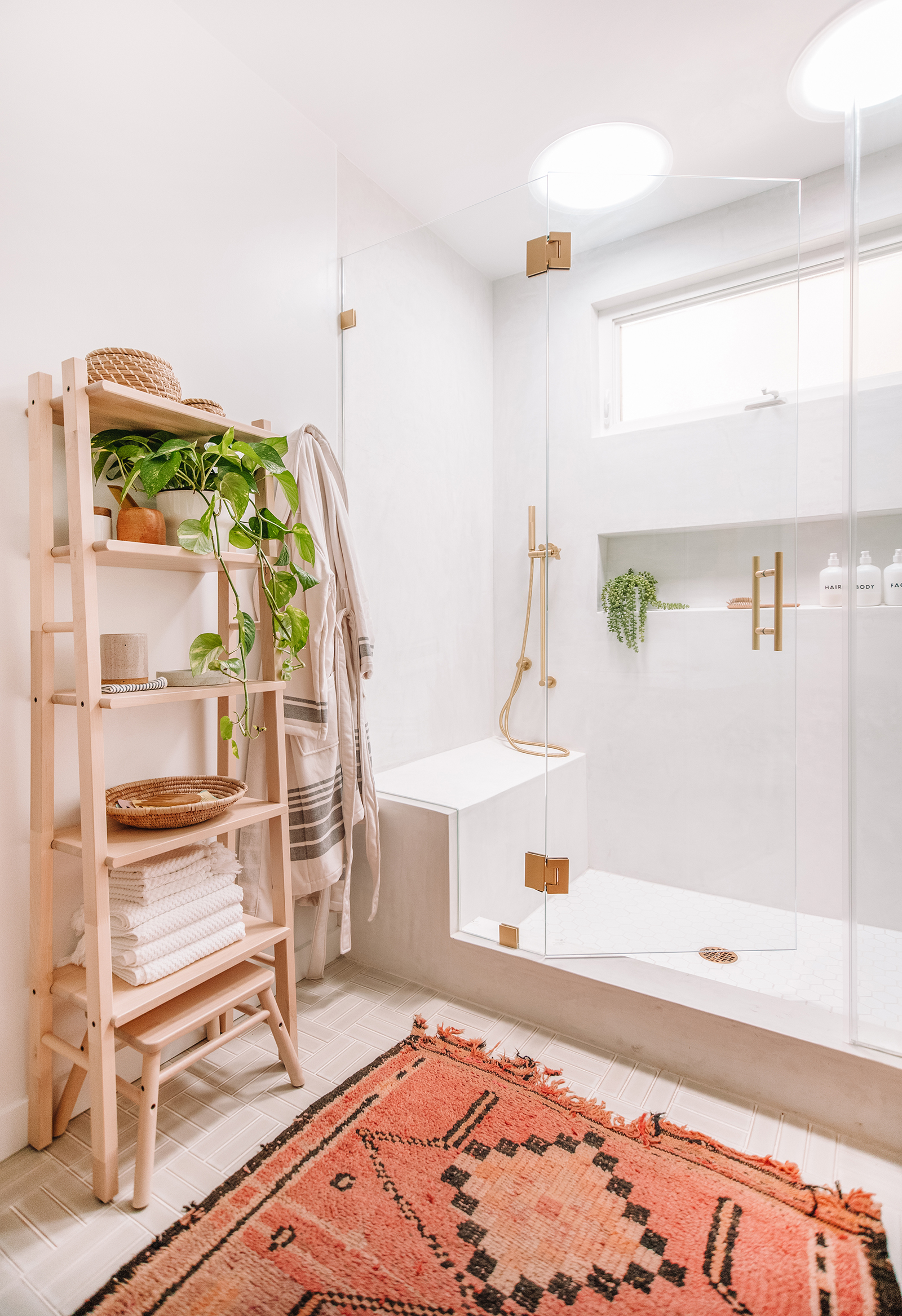 i didn't originally plan to do a shelf in the room, but really glad we found this one. it provides a little extra storage but also houses the step stool that i use constantly. all the towels and robes are from parachute, they're soo soft.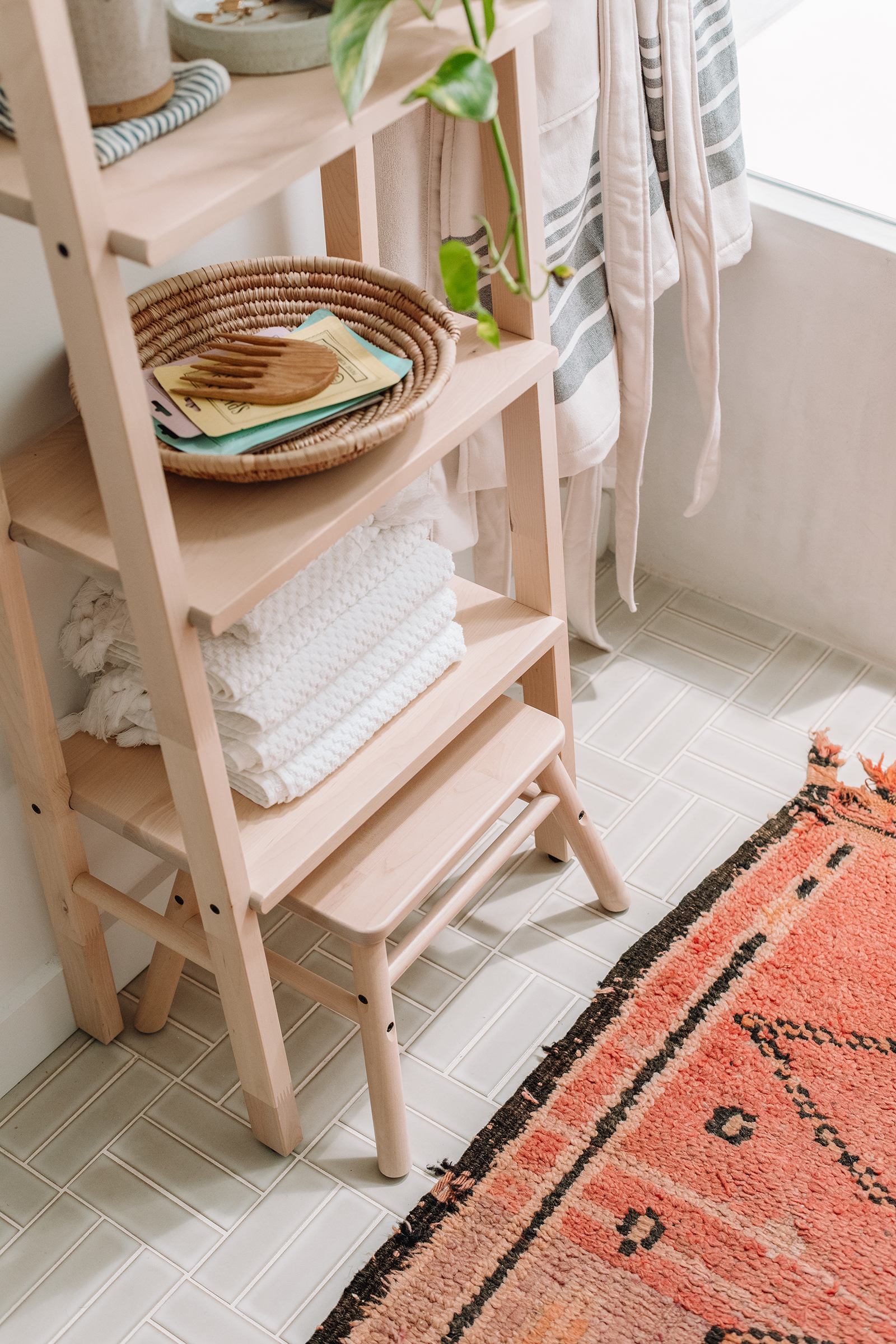 onto the floor– you may remember we originally had another tile picked out for the floors, but unfortunately there was an error made and the sample color didn't match the shipment. after a 24 hour panic, i found these gorgeous tiles from bedrosians that are timeless and the perfect putty color in person. they came on mosaic sheets, so we had to peel them off, and did this parquette pattern which i love so much. ultimately things always go wrong during renovations, but this worked out for the absolute best!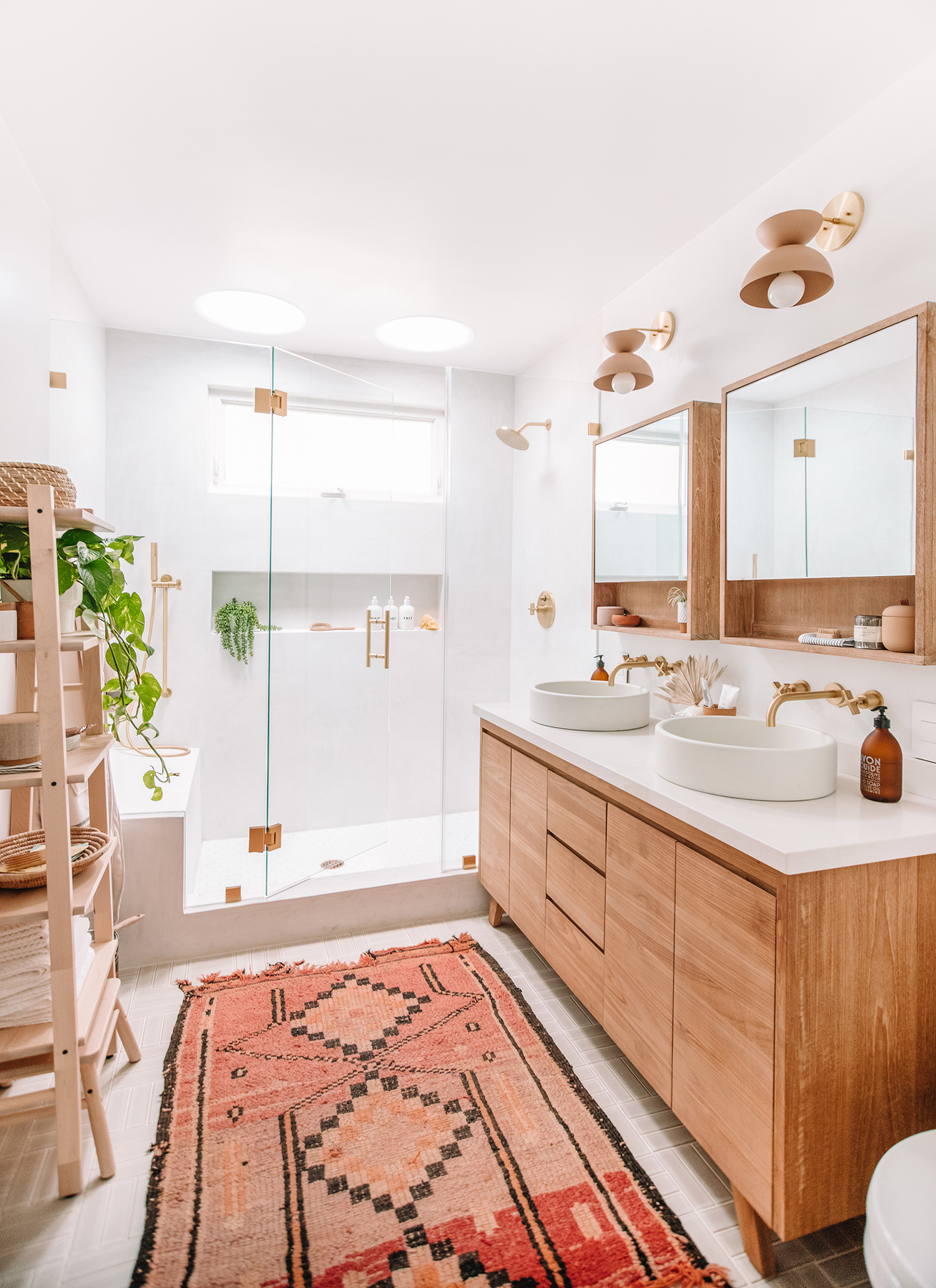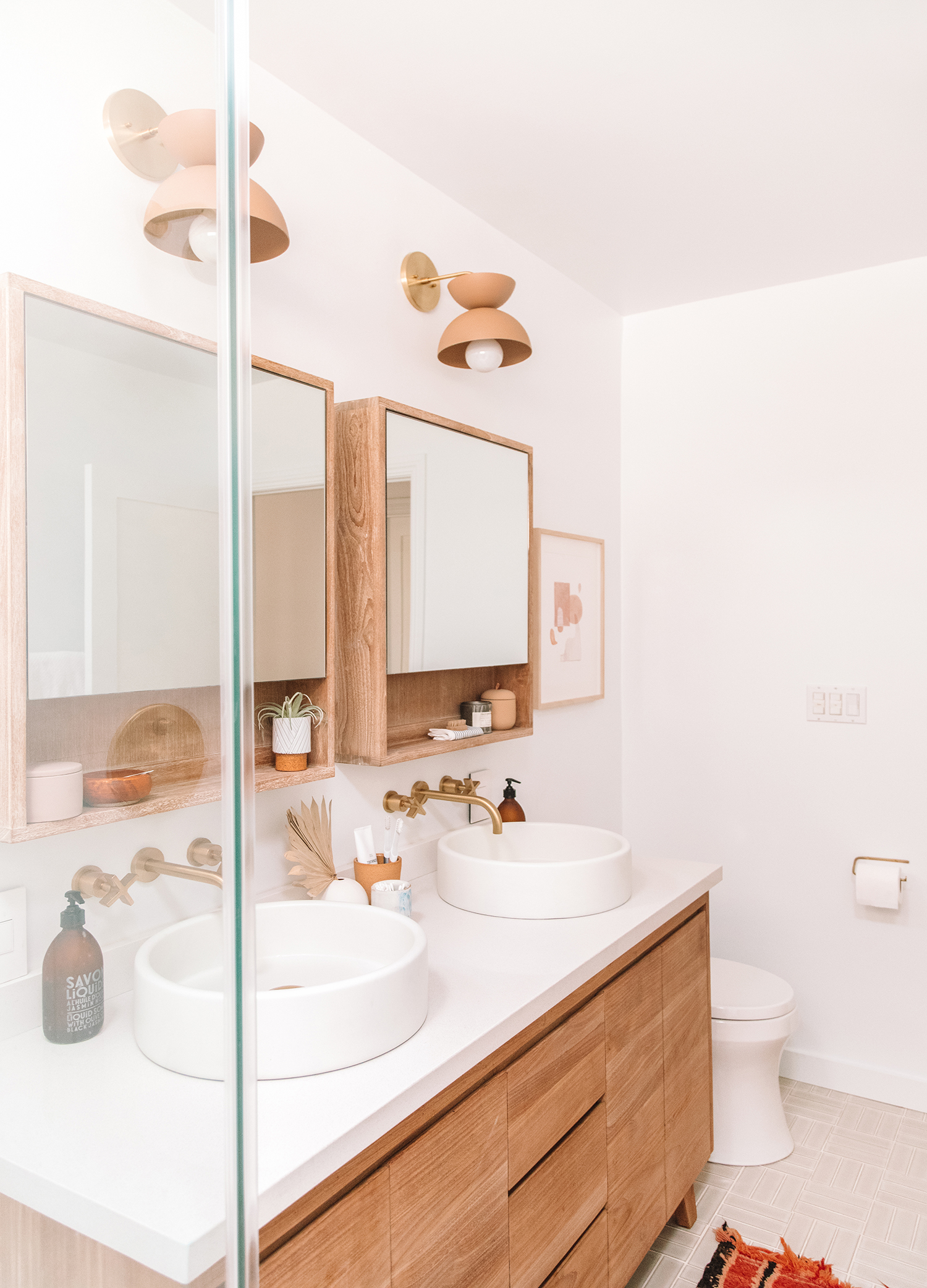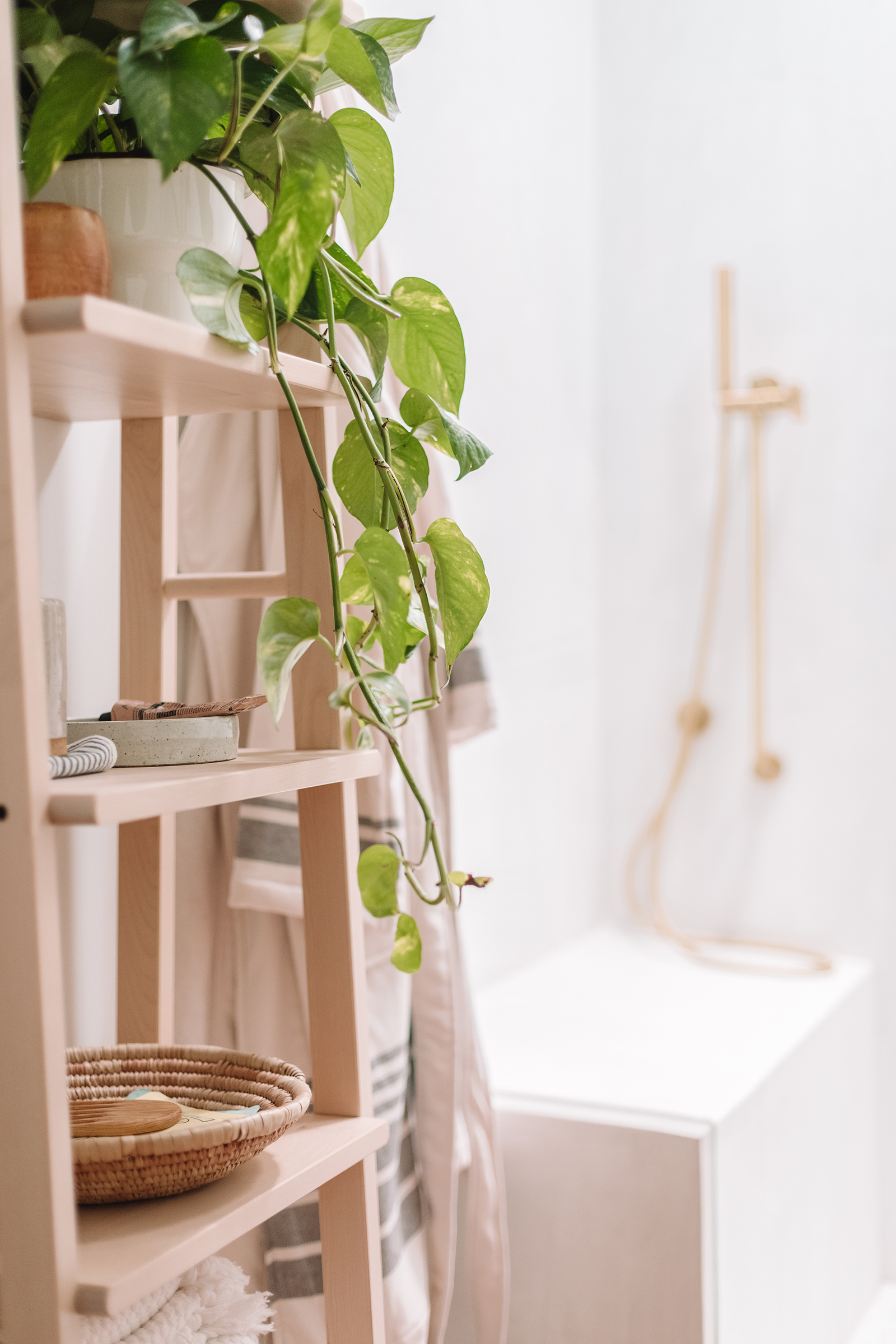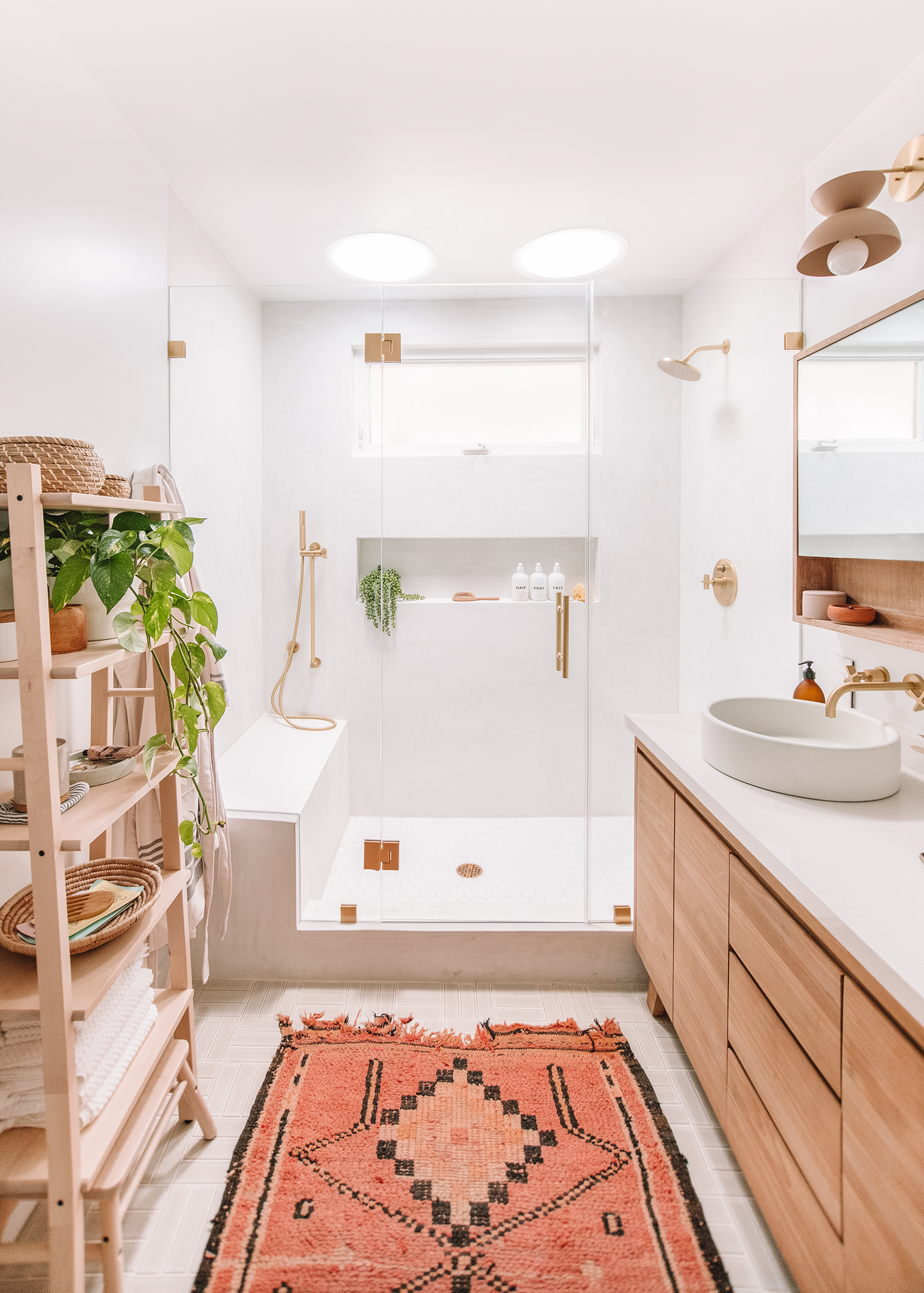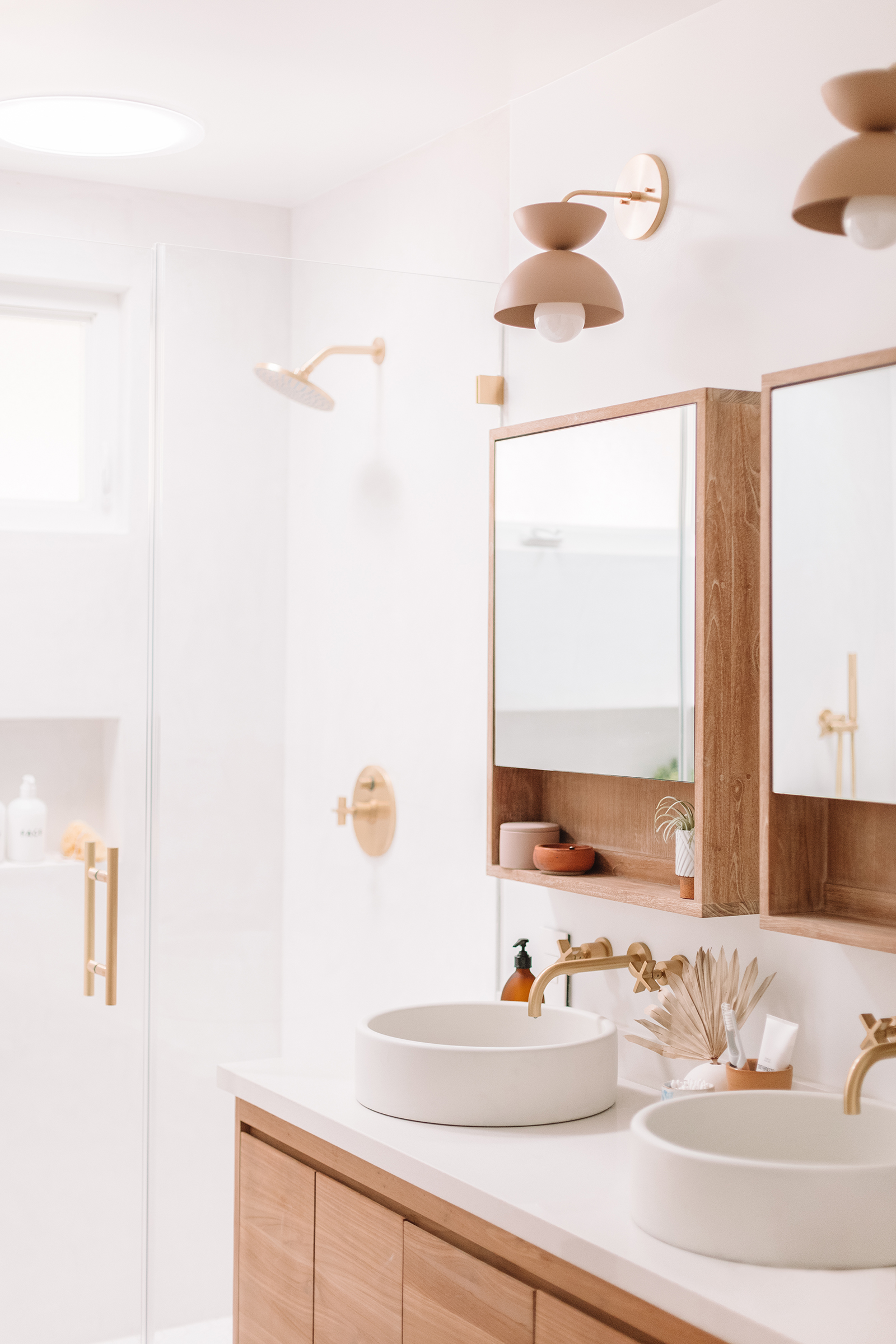 sources
rug is vintage but i got it from this etsy shop
pottery i didn't link was made in pottery class
art by gideon boomer