oooo i am so excited about the new office chairs we got. they're padded and comfy and i've got lumbar support and the whole thing. and they cost like nothing.
we got them half priced for $79 each at staples. now they're up to $99, but they seem like they're staying on sale. staples?! staples.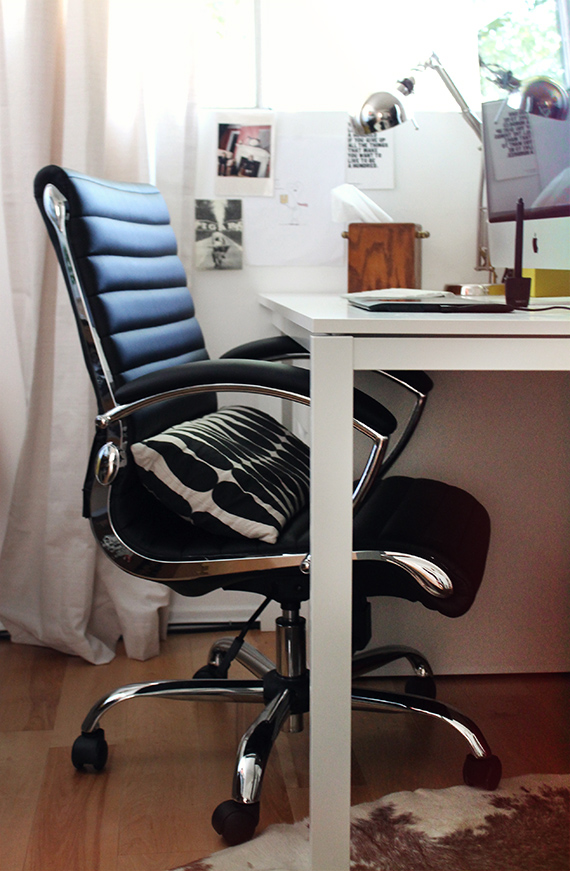 i can't tell if they look way too pleathery, but for the price and the comfort and now that we FINALLY have matching office chairs – i am very content with them. they are by far the cheapest eames management chair replica i'd found.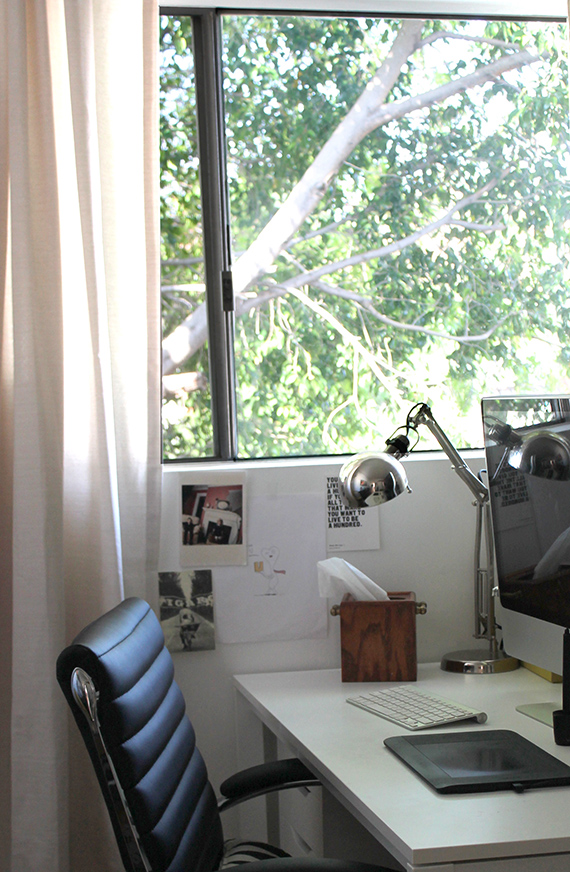 wow look what an executive i look like now. it's like working in an important conference room.
i like them so much, i chose it over my vintage pollock chair. weird choice maybe? if you like it so much, then why don't YOU buy it.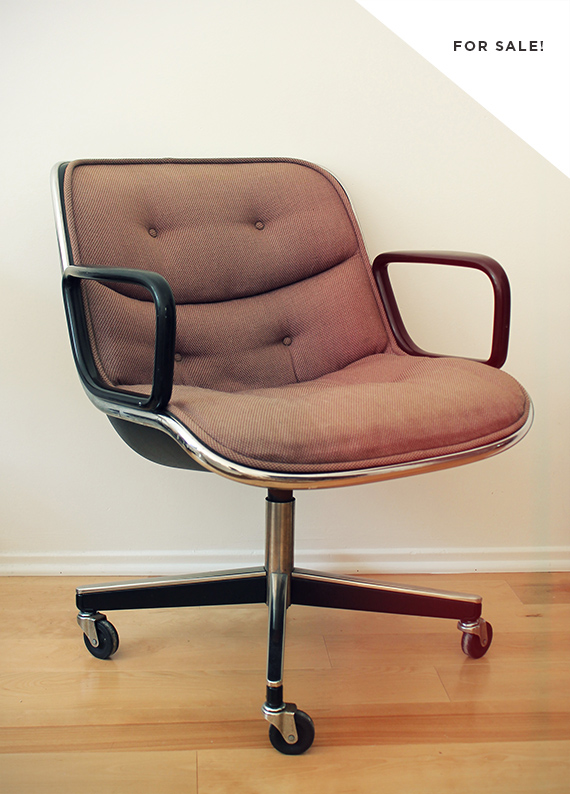 want to? if you're interested and in southern california – let me know!