diy wraparound kitchen shelving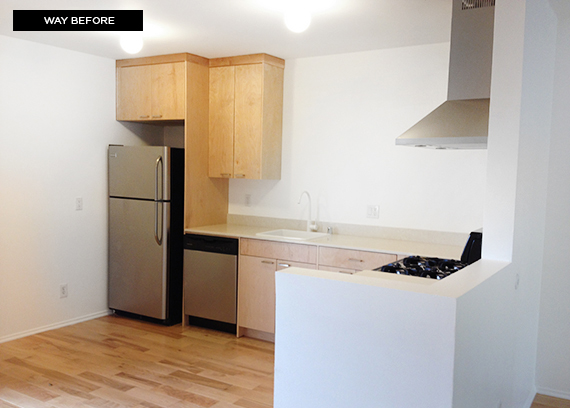 last time i posted about our kitchen, it looked really really bad. i don't know who these people are that only need four cabinets, but i am not them people. as you can see from the photo, it looks like they went the cheap way with it and said it looked enough like a kitchen with the one wall cabinet and saved the money and left.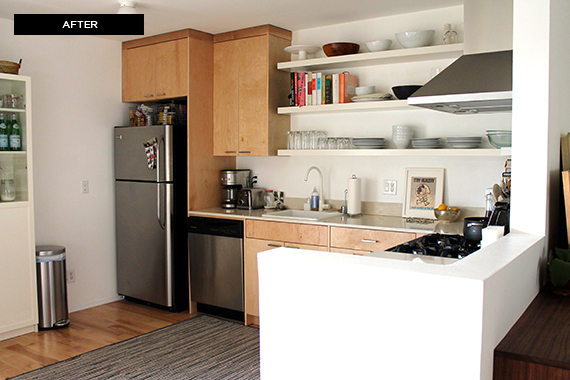 but here it is now! stuff everywhere!
in order to do shelving across the whole wall AND the corner and small wall on the side, we didn't know how to go about it for cheap. we considered getting wood cut but the price and math and thickness worked out that we went with ikea lack shelves.
because of the weird lengths of our walls and ikeas three size options, we used three 74 3/4″ long lack shelves and six 11 3/4″ long lack shelves. meaning we had to use two tiny shelves instead of medium sized on the other wall.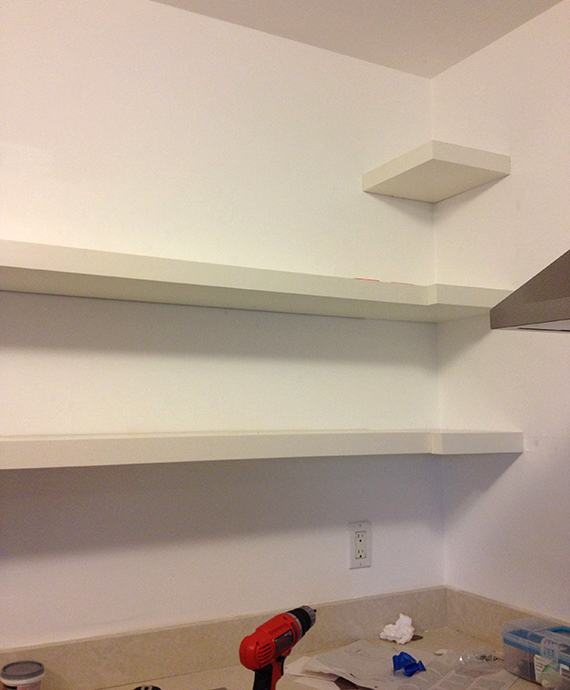 here is the only process shot. it was a nightmare getting these to line up.
because the mounting hardware for the lack shelf is hidden in the back, it's a matter of lining up the hardware versus where the shelf actually sits. so basically it's too hard for the normal civilian. there was a lot of swearing happening.
where they all meet is good, it's not perfect at all. i'm used to it now, but looking at these photos makes me cringe a tiny bit.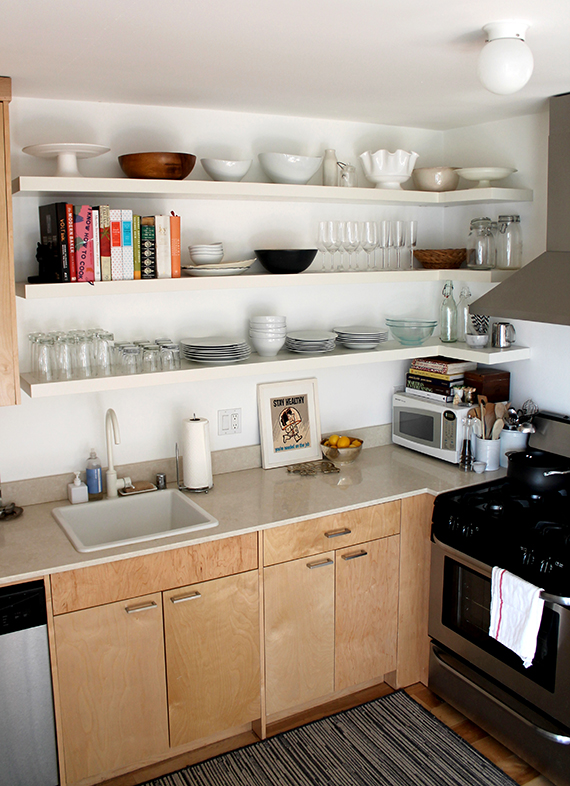 we were freaking out for the first few days that they'd just collapse so we put a couple of hopefully invisible brackets on the long shelves and painted them white.
and if there's an earthquake, we're fucked. i mean. when there's an earthquake. ugh.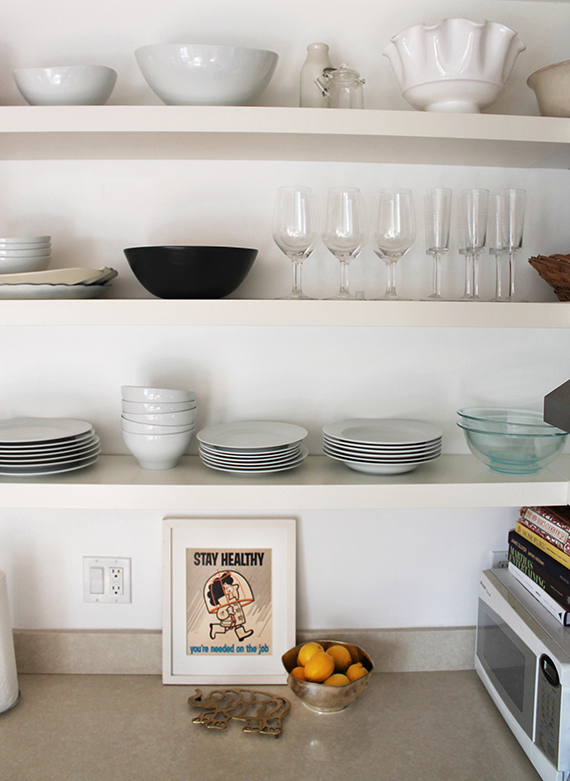 until then, i'm super happy.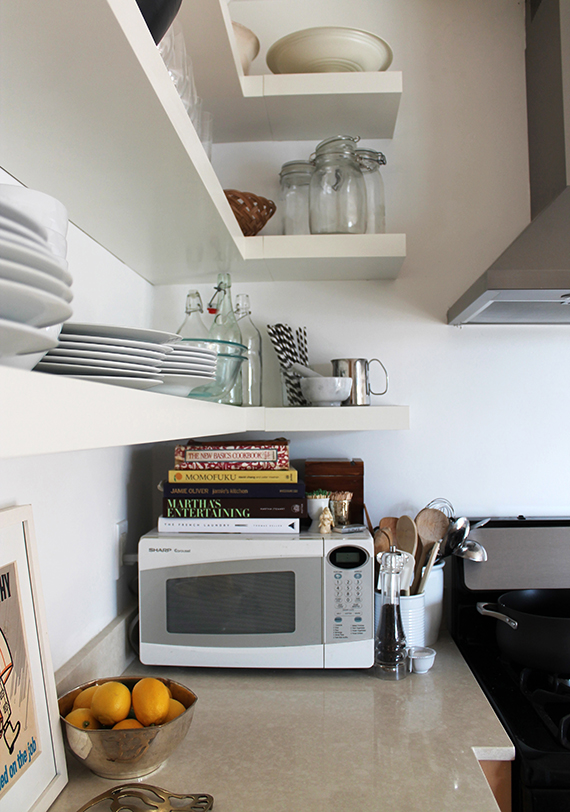 yeah, those corners need some fixing.
also, where the hell do i put that gross microwave? i don't feel like buying a new one. where do people put microwaves?!