making this: diy ombre vases (from coffee cans)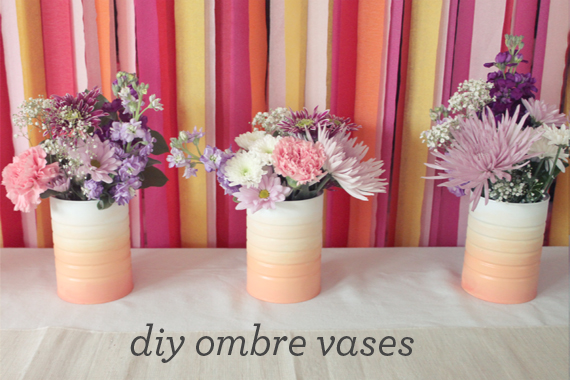 For our mother's day brunch, I thought I'd make some small flower vases to incorporate the theme colors and not overwhelm the rest of the table. From the coffee canisters I keep in hoarding bulk, I took three out which I had already spray painted. I'd suggest spray painting prior to painting these because it helps with the texture and it's ability to have the paint stick.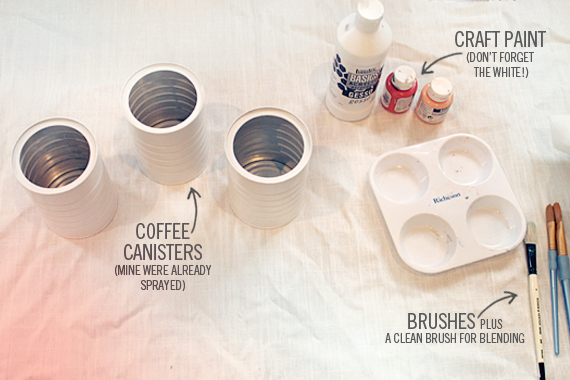 I chose a peach color. So you need two colors that can work together as light and dark versions. Plus white. Also, I'm lucky enough to have an artist boyfriend with blending brushes, but any thicker clean brush would work as a blender.
I mixed three tones but once the paint was on the can, I decided to darken the darker tones to make more of an impact. Mix three or four colors with different brushes. Then paint one color at a time on each can.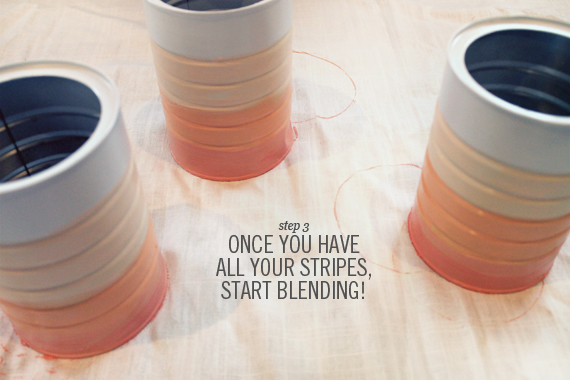 Once I attained the colors I liked, I took my clean brush and started blending, light to dark.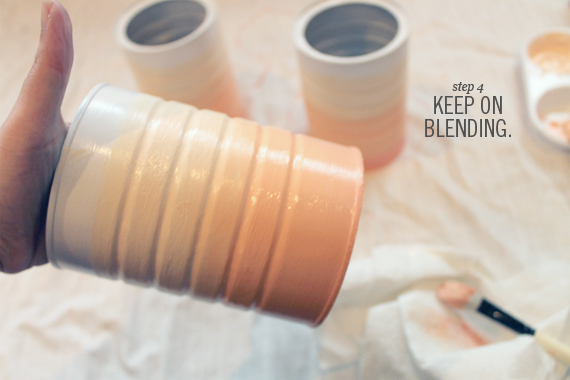 It took a bit of blending to really get it BLENDED, and the darkest color pretty much faded away, which I am fine with. Now fill with water and flowers and admire.