chalkboard kitchen question mark
so yesterday i posted our kitchen. well, here is the other wall. we added EVEN MORE storage with this ikea billy bookcase with doors. its worked out pretty well because we keep all the ugly cooking stuff below. but there's a big ol empty wall that's been bothering me now.
not to mention the elbow height outlet. um why? why?!
i was thinking of a rail for pots and pans or some sort of pegboard ala julia child but that all sounds pretty clanky with the location of the fridge door.
maybe what it needs is… SOME CONTRAST!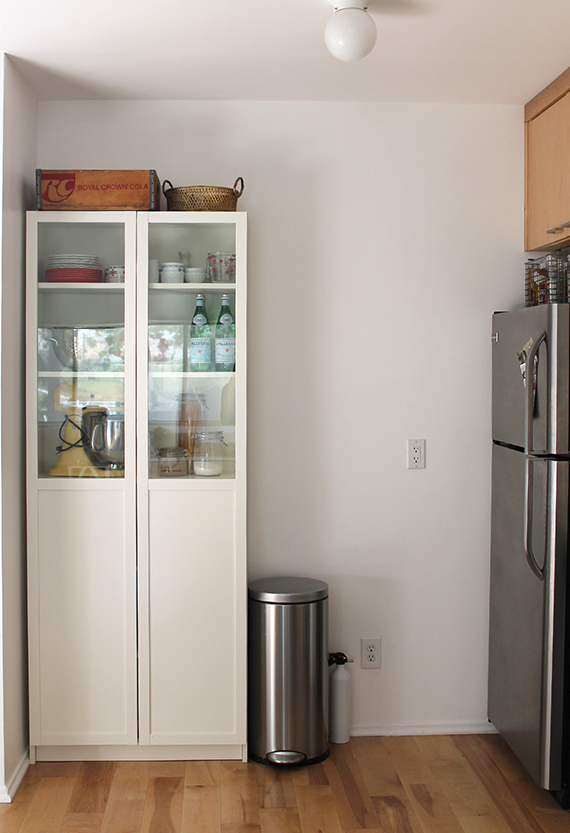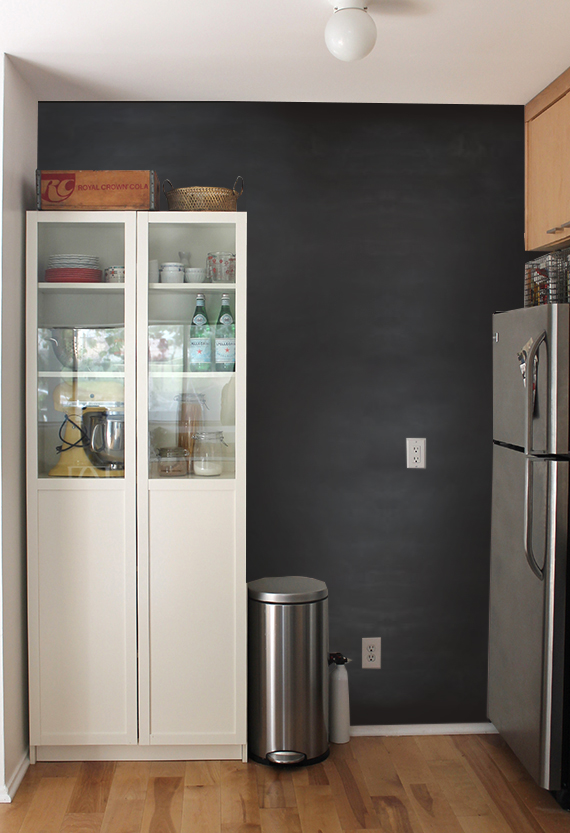 you can see the wall from most of the living room, so i think a chalkboard wall would really pop in a nice way. and here is my deceivingly real chalkboard photoshopping.
now for some inspiration…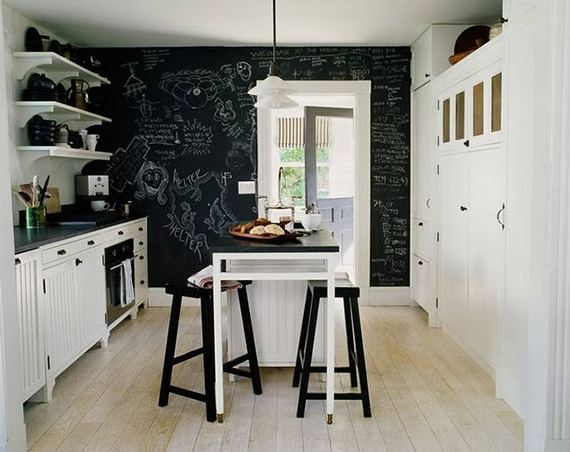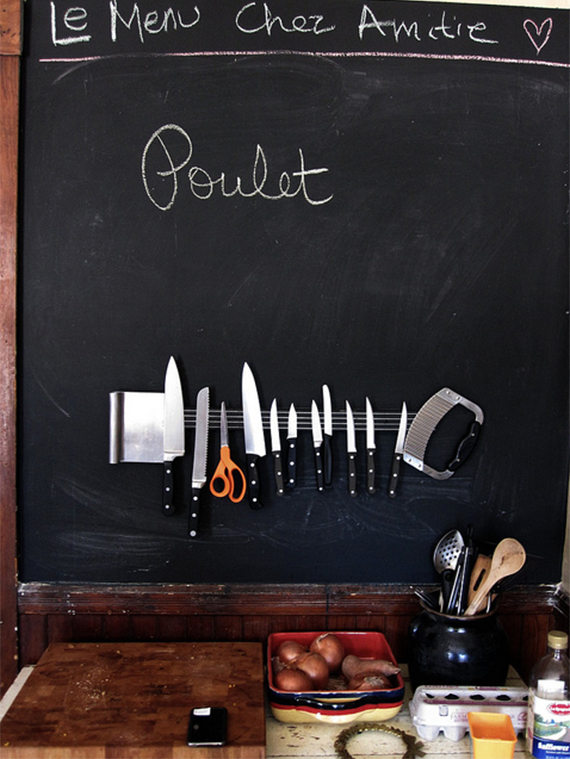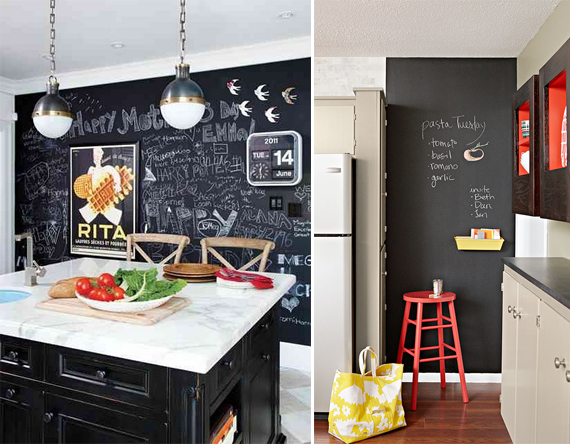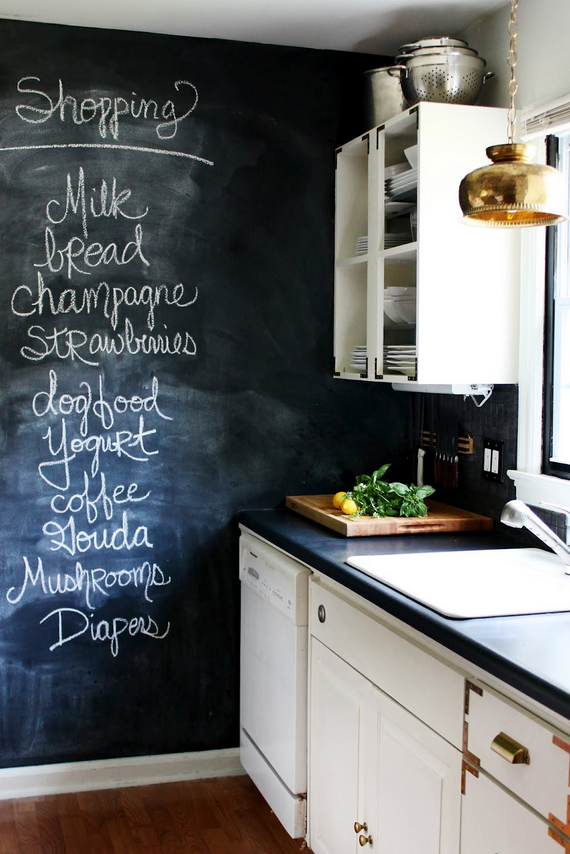 (images 1 // 2 // 3 // 4 // 5 )
so go for it? don't do it? cute? yes?