making this: diy chalkboard tray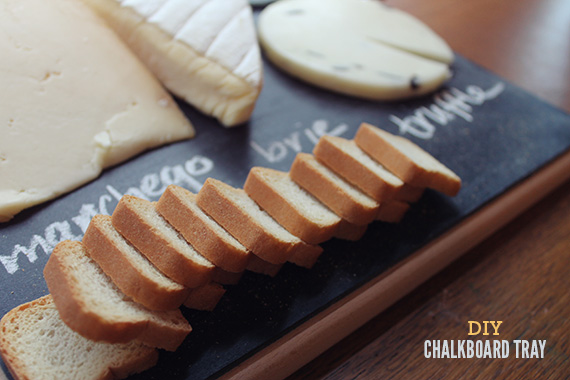 Another super easy DIY – a chalkboard tray for cheese.
The only thing is, you need food safe non toxic chalkboard paint which I scoured the craft stores for but eventually just bought online. I still wouldn't eat all my meals off of the tray but I feel way better about keeping some cheese on there.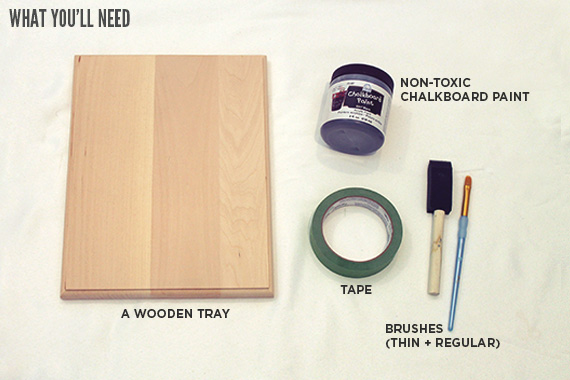 The hardest part of this process is just taping it up tightly enough to have no bleeding. I started with frogtape but eventually bailed and used painters blue tape because it was staying on the wood tighter.
All you do is tape the edges tightly and follow the directions on the chalkboard paint. I did two coats, another coat an hour later, and then waited 24 hours to cure with chalk.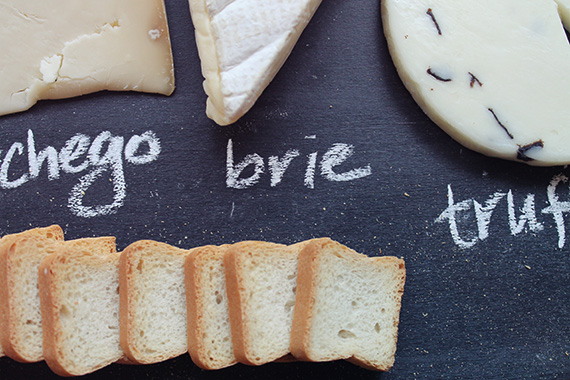 Is there anything more fun than labeling what you're eating? I don't think so.