are fake plants the absolute worst?
I was sitting in my living room during mission incorporate more color pondering on what was missing. Then I thought – WAIT A MINUTE! We haven't brought a single daisy into the house since our mischievous cats moved in. Seeing as how they mess with everything that exists – I'm positive flowers or plants sitting in a glass vase are not ok yet. And probably not for another year or so. UGH.
So I asked my boyfriend if we could consider getting some FAKE plants and flowers at LEAST!!! He's not into the idea. But it's happening. I mean we can't take care of real plants anyway.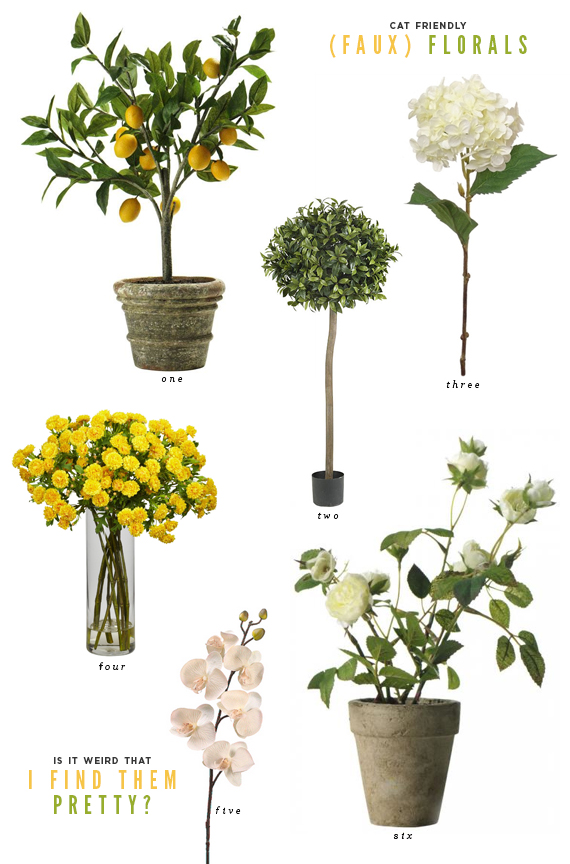 one / two / three / four / five / six
I don't really have a problem with any of these – I'm sure he would. And yes, the lemon tree is overdoing it but it's pretty dammit.
And I suppose filling your house with faux plants and silk flowers is not only obnoxiously cheesy, it kinda defeats the purpose of bringing plants (life) into your house. I don't care. I'm into the idea. Don't hate.