it's a medicine cabinet MAKEOVER!
Has anyone bought this?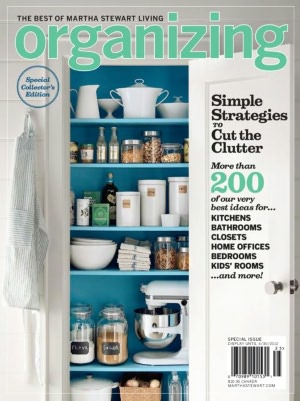 Don't. It makes you crazy. It makes you want to redo your medicine cabinet. So I did!
Our medicine cabinet was cluttered, and ridiculously overstocked. The medicine cabinet does not need products we don't use every day, let alone every week in there. I started by removing it all and only picking out the essentials. Then, I removed the labels on most of them. Sorry boyfriend.
And then… I painted it.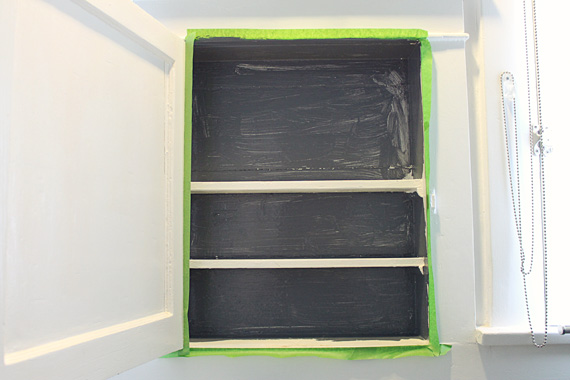 It took me about 15 minutes to decide whether or not to paint the shelves. But I went for it. I used leftover paint from my Rast Hack (Anvil by Martha Stewart).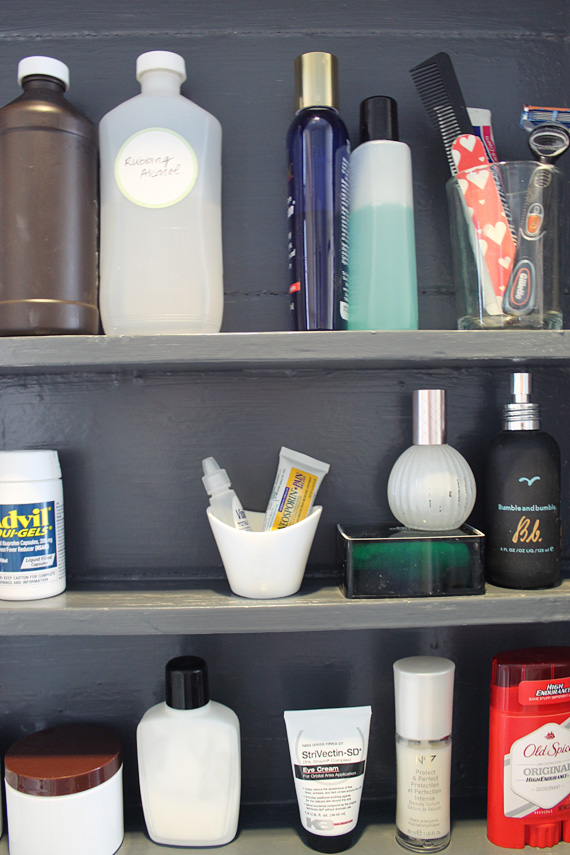 Because we live in an old craftsman, windows are painted shut and all the paint jobs have been painted over and painted over. I totally should have sanded before painting. Oh well.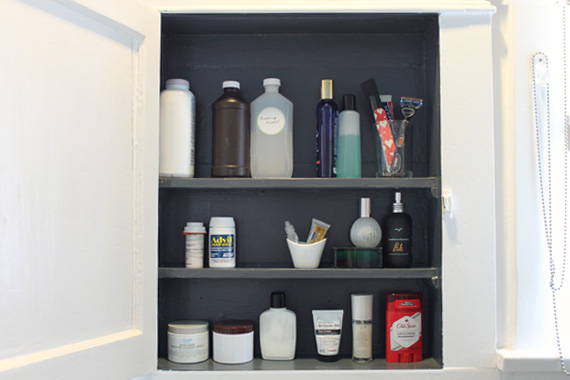 UGH. Now the problem with making the prettiest thing in your bathroom be something that is normally hidden behind a door is that you don't want to close the door.