eating this: lime cheesecake
My hairdresser Stanley wrote a cookbook. Yes, he does hair AND food. I've had the cookbook for a year but this is the first recipe I got around to trying. It turned out super moist, but like he says in the book, it is better to serve one day after making for texture and taste. Well I actually think even 2 days is best.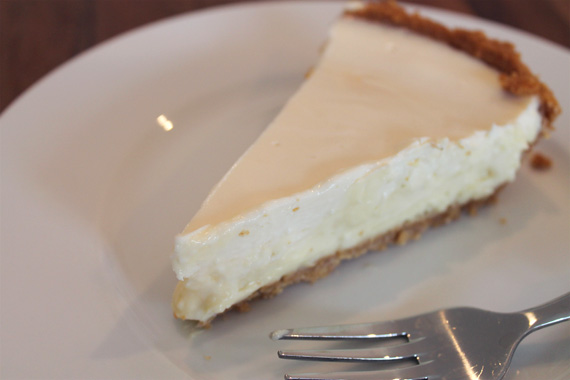 The recipe was simple, I only had two obstacles! The first was my zesting! I don't know my own zesting strength and always over-zest. But it tastes perfect in the cheesecake.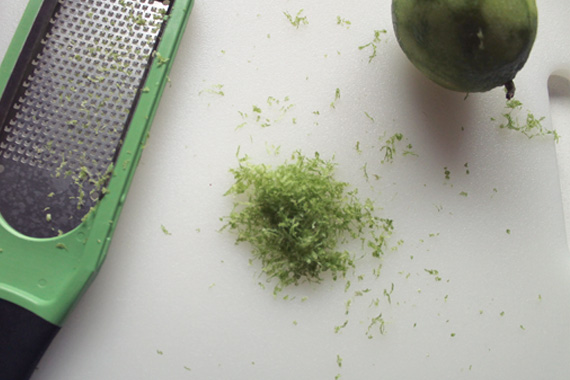 Um, thats WAY too much zest right?! OOPS.
The second was measuring 12 ounces of cream cheese. Ok, so the packs come in 8. This means I buy two 8-ounce packs. Then I cut one in half.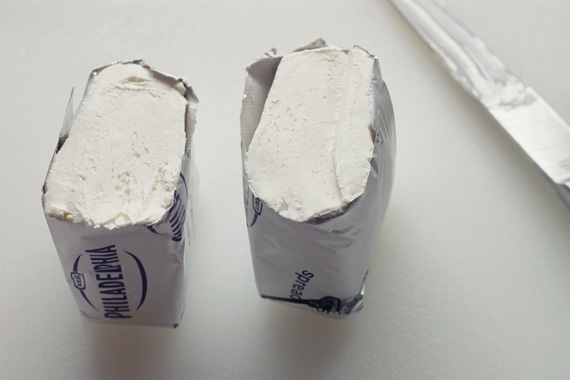 But is that half?! Which one is more half?! I had to Sophie's Choice this one.
Lime Cheesecake
(adapted from Completely Delicious by Stanley Penner)
first layer:
1 graham cracker crust pie shell (9 inch)
12 ounces of cream cheese (he recommended for easier blending, warming in the oven for 5 minutes)
½ cup sugar
2 eggs
1 tsp vanilla extract
zest of one lime
2 tb fresh lime juice
dash of sea salt
second layer:
12 ounces sour cream
1/3 cup sugar
1 tsp vanilla extract
Preheat the oven to 325°. Blend the warmed cream cheese and sugar in a bowl with a fork. Add one egg and blend. Add second egg and blend again. Blend until smooth.
Add vanilla, lime zest, lime juice, and salt. Blend with a spoon.
Pour mixture into the pie shell and bake in the center rack for 30-35 minutes. When the outer edge of the cheesecake starts to split, it's done.
While that's baking, prepare the second layer. Blend sour cream, sugar and vanilla in a bowl and set aside.
Remove cream cheese pie from oven and pour the sour cream layer on top. Start pouring in the center and spread about in a circular motion with a spatula.
Continue to bake for 10 minutes more. Remove from oven, let cool, and then cover before refrigerating. Definitely wait a day or two for eating.