easter basket ideas for little and big kids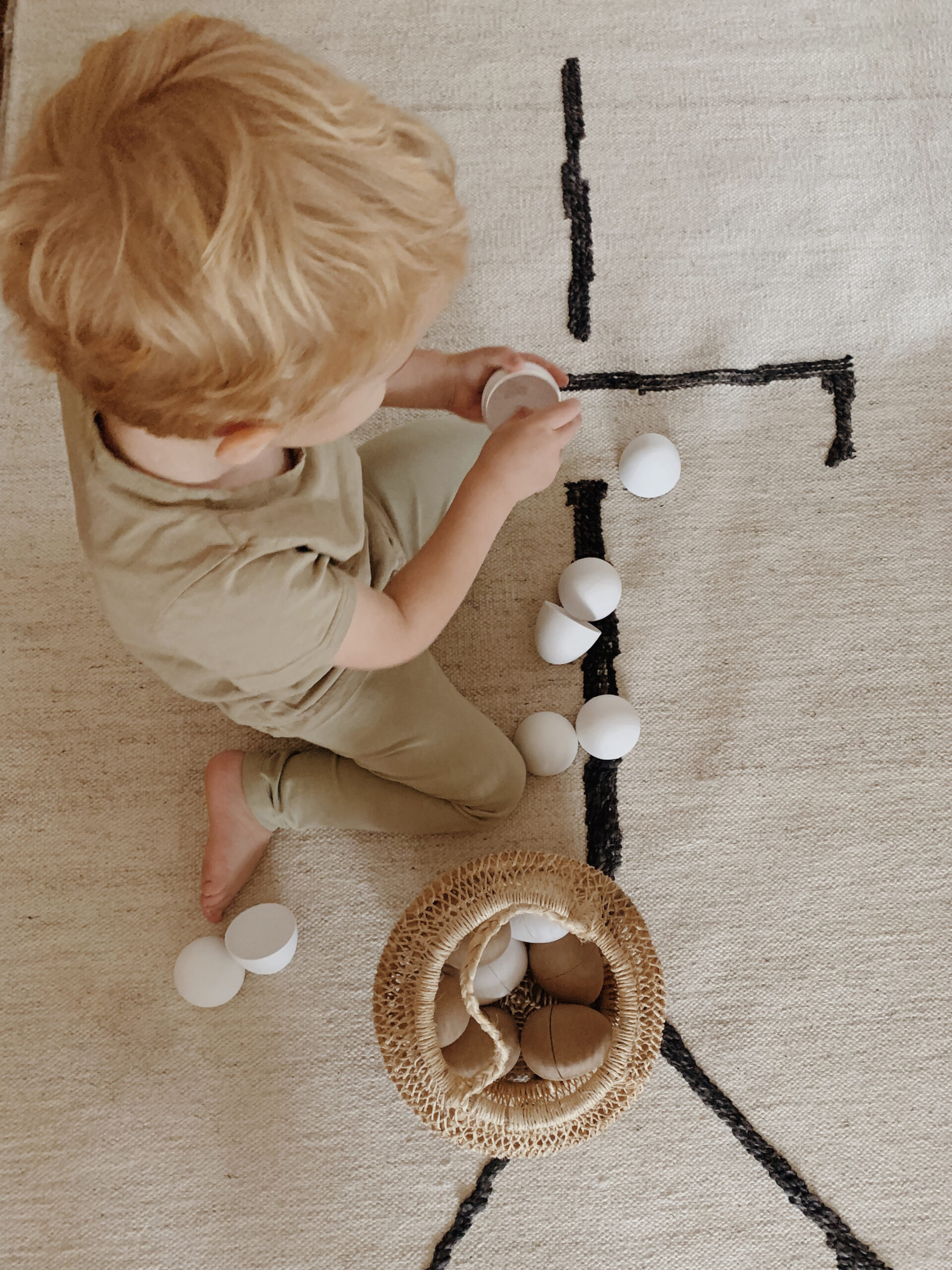 easter is around the corner, so i wanted to hurry and get this post up for those of you shopping! i never celebrated easter much as a kid, but now i love celebrating all holidays with arlo so i'm all for it. since we're not like EASTER people, i don't buy much that is easter specific, but i included a few cute things.
first i did a little roundup for easter baskets that you can use again and again, and non plastic options for eggs for decorating and for hiding.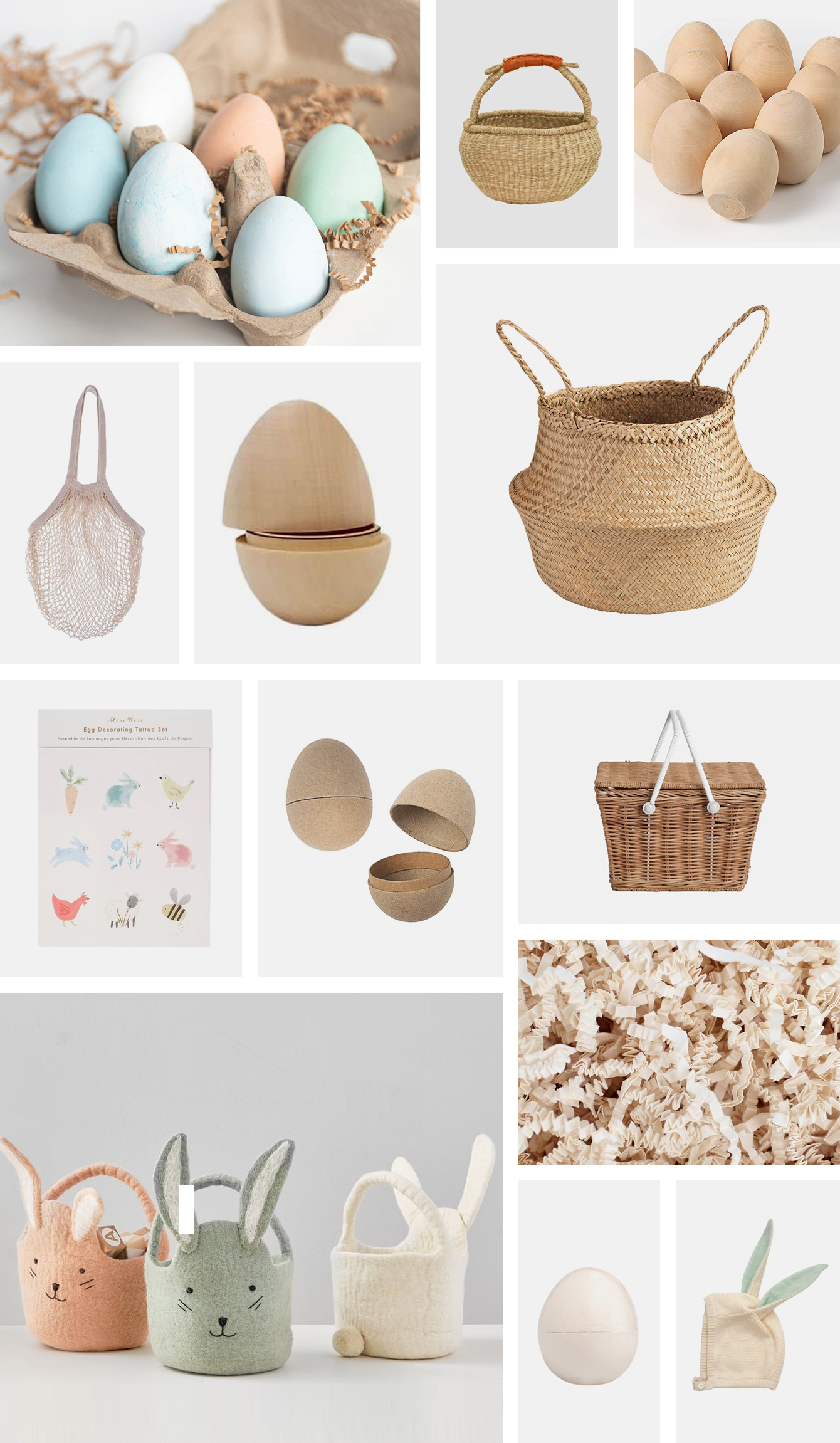 01. very cute set, natural egg dye kit and egg shaped chalk ($25)
02. i love a little bolga basket for an egg hunt (and trick or treating) ($30)
03. wooden eggs with a flat bottom perfect for decorating ($11)
04. i love the idea of using mesh grocery bags for your hunt, you can never have too many ($10)
05. hollow wooden eggs aren't cheap but you can use them forever ($26)
06. a cute little belly basket is perfect for an egg hunt and toy storage after ($10)
07. such pretty little easter egg tattoos to decorate ($12)
08. we have paper eggs like this and they're great ($9)
09. another cute basket you could reuse for picnics and toys afterwards ($39)
10. i wouldn't buy these since i'm not that into easter but oh man they're cute ($30)
11. i love using paper shred filler for all gifts and you can reuse over and over ($10)
12. wood eggs but in white! ($4.25)
13. this baby bunny hat is a little much but it's insanely cute ($27)
next are some fun gifts that are mostly not huge or fancy, just simple little gifts that i think most little kids would love.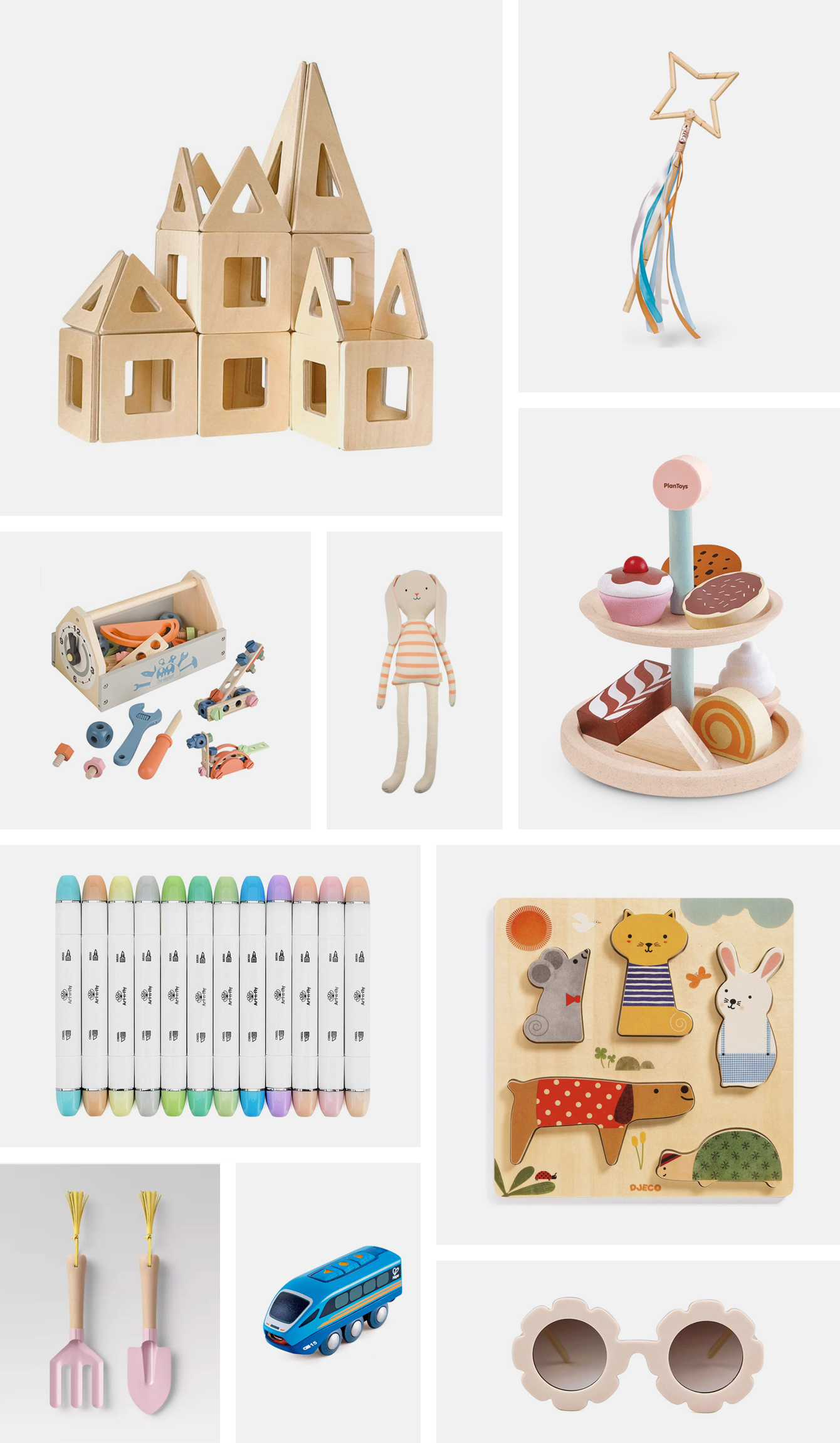 01. sadly these wood magnetic blocks are sold out now but these ones are very cute too ($28)
02. cute rattan wand for dress up and pretend ($23)
03. very cute little toolbox, arlo is loving screwing and unscrewing things these days ($25)
04. love this stuffed bunny ($60)
05. cute wooden bakery stand set for their play kitchen ($30)
06. pastel brush markers, these are the ones we have and we like them a lot! ($25)
07. simple little wooden puzzle– with a bunny 🙂 ($14)
08. very cute little garden tool set for the kids with a green thumb ($7)
09. if your kid has a train track but not a motorized train, you need one!! ($23)
10. cute springy sunglasses ($15)
and lastly, i did another roundup of gift ideas for the bigger kids/tweens/teens!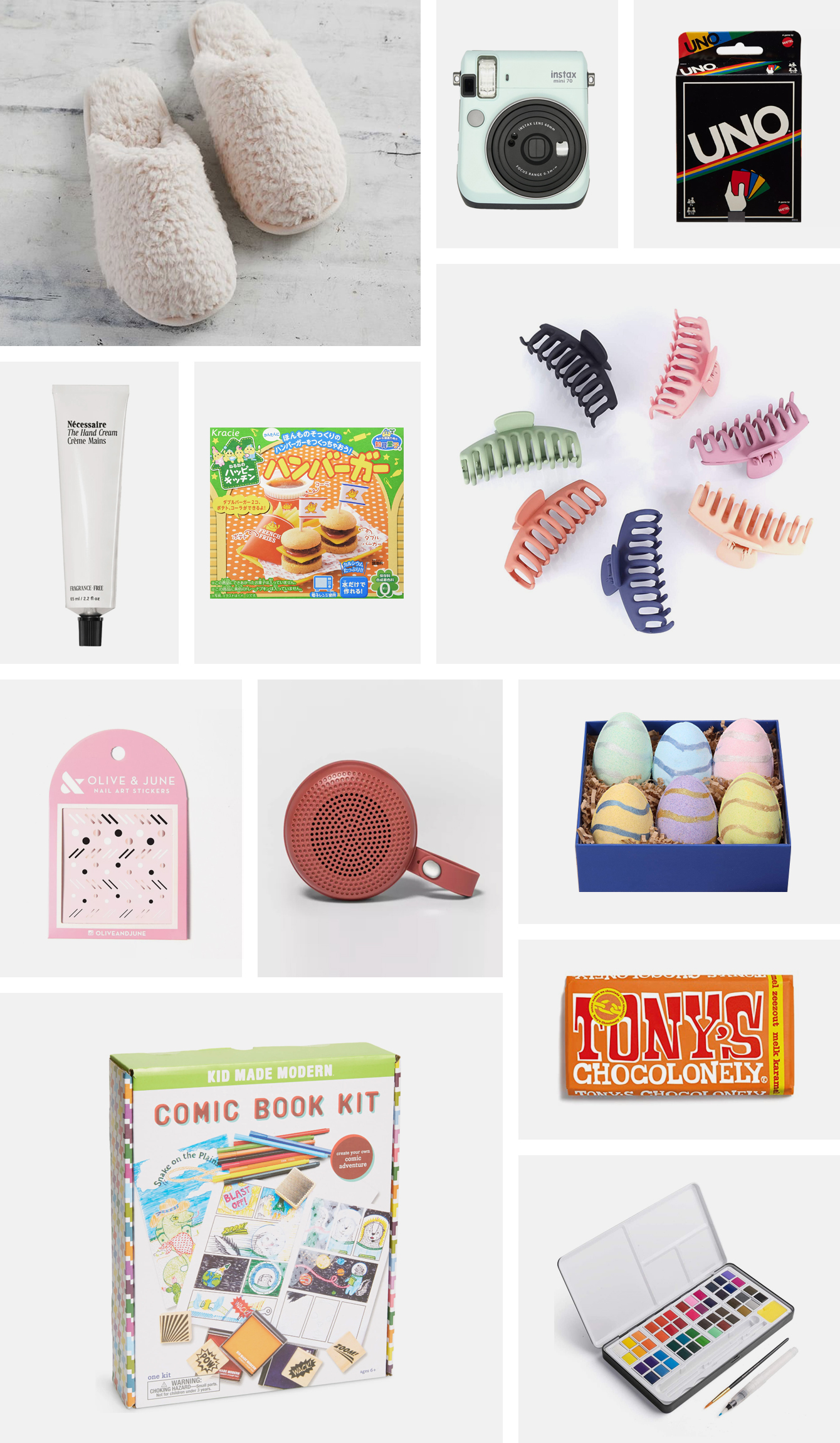 01. teddy bear slippers — i want these for me!! ($30)
02. cute little instax camera that comes in lots of colors ($77)
03. retro uno– i want this too! i spent a looot of my adolescence playing uno haha ($6)
04. when in doubt always gift hand cream ($20)
05. diy japanese candy kits are SO FUN. we love them a lot ($7)
06. a big pack of pretty colored hair claw clips ($18)
07. nail art stickers are always fun ($8)
08. a cute portable speaker that could go in the shower ($11)
09. easter egg bath bombs! ($10)
10. for the graphic novel lovers, a cute comic book kit!! ($20)
11. i'm a broken record but you can't go wrong with tonys ever ($10)
12. a really nice watercolor kit for the artists ($27)