diy halloween costumes / pt 3
who's ready for part 3?! if anyone happens to wear a costume inspired by this column i would LOOOOVE to see! please please tell me if you do.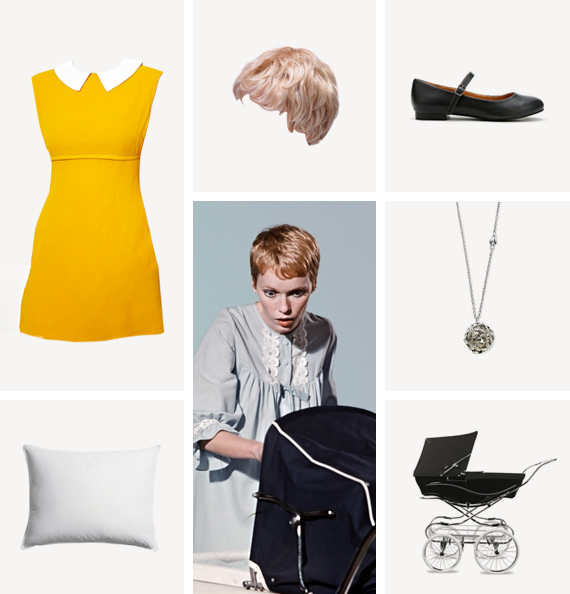 R O S E M A R Y [ ' S  B A B Y ]
dress / pixie wig / mary janes / necklace / baby stroller 
+ and don't forget to rock a pillow in your tummy.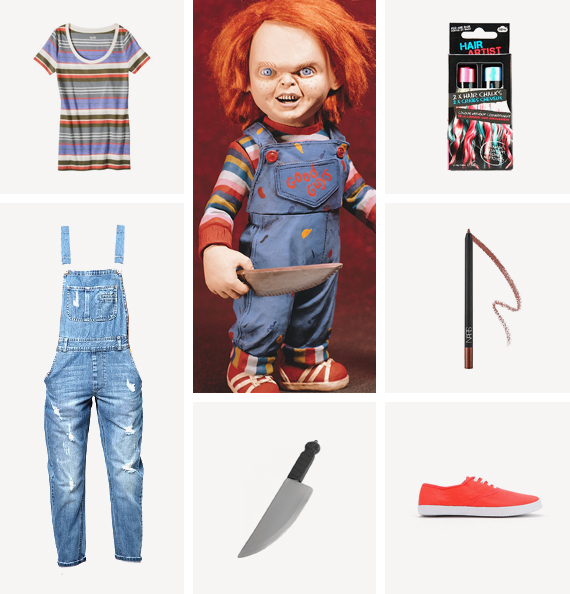 C H U C K Y  ( C H I L D ' S  P L A Y )
tee / overalls / hair chalk / eyeliner (for cute little freckles) / sneakers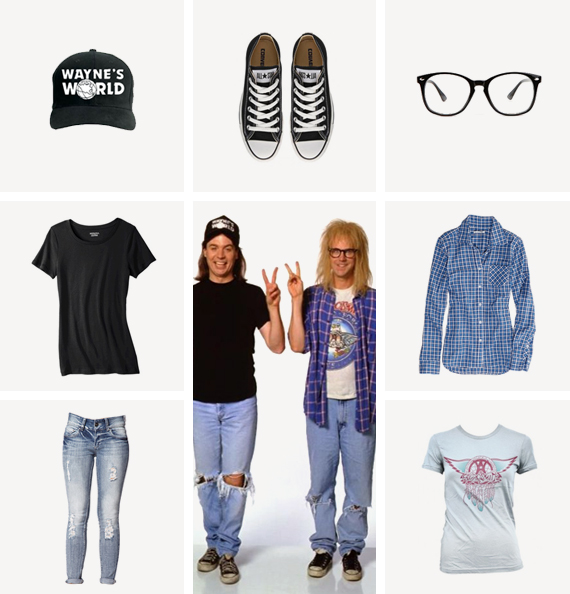 W A Y N E ' S  W O R L D (couples costume)
on wayne // waynes world hat / black tee / jeans / chucks
on garth // glasses / plaid shirt / aerosmith tee
but who wants to dress like wayne and garth that's so lame — ooo wait a minute…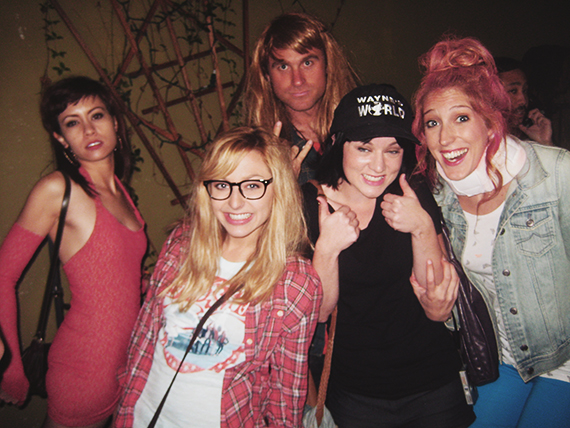 yes, that's me and my friends dressed as the whole gang a couple years ago. we nailed it right?