our bed is on the floor.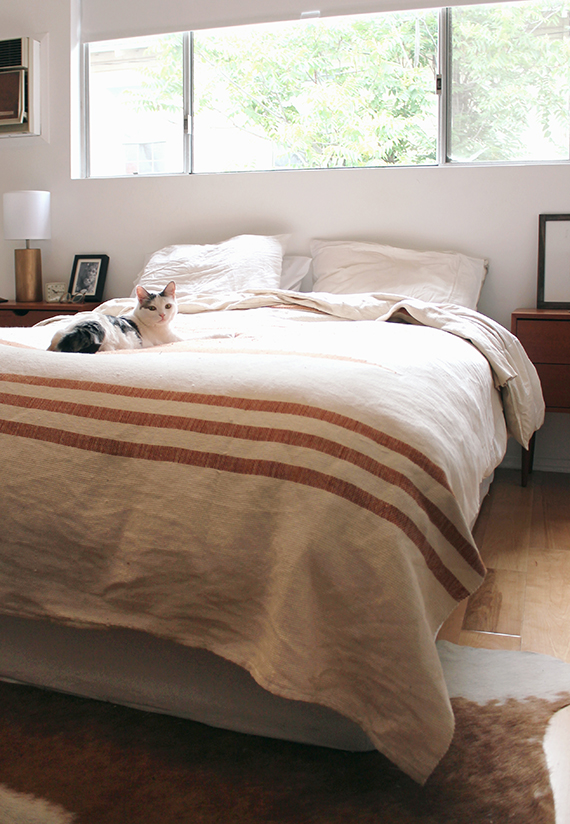 see? we got rid of our old bedframe because i didn't want the cats to hide from us underneath. and while it's fine having the bed right on the floor, i have been thinking a headboard or bedframe might make the room a little more finished looking.
the usual dilemma, i don't want to spend any money on it. and beds are expensive! here are a few modern ones low to high. ( ikea is really the only place with cheap beds i could find )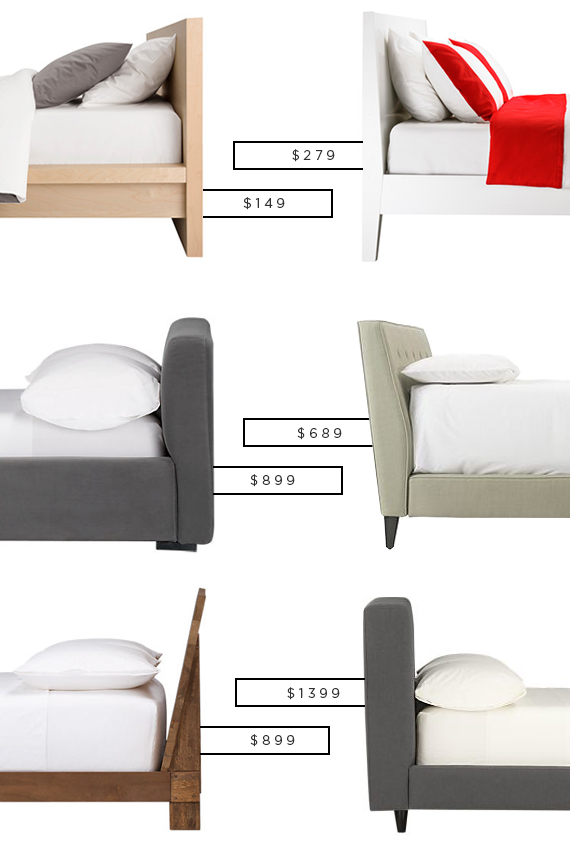 + SHOP THE BEDS
one / two / three / four / five / six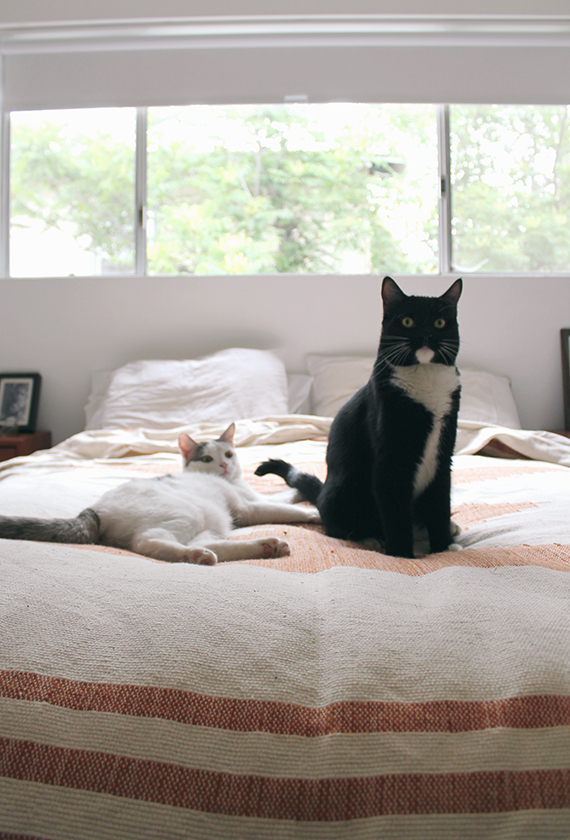 the cats were posing. i had to take a photo.
+ our really damaged blanket is from joinery and unfortunately out of stock. i wanted a new one in a new color since the cats have ruined it. very sad.