making this: rubber stamped gift wrap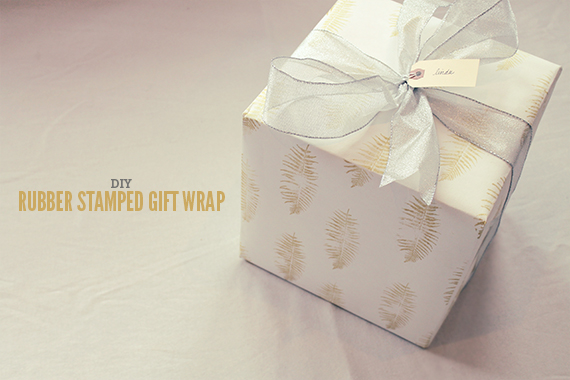 I bought my friend a large gift for her bridal shower (a tagine!). And after looking for a gift box large enough to fit it in, I decided to just make it. And obviously that's prettier than some dumb gift box!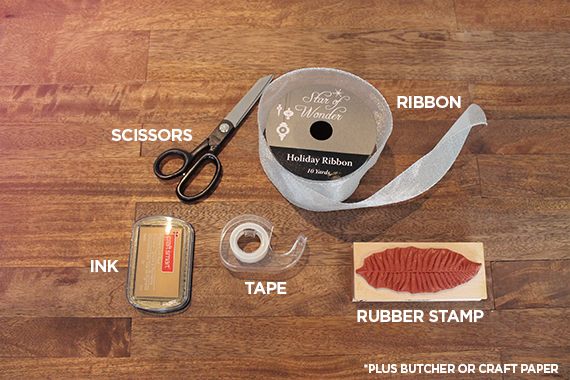 Luckily, we have white craft paper sitting around. It comes in handy a lot! (Like when I lined the back of our expedit with it). The hardest part of using it is the actually wrapping process. It requires a lot more tightening the edges with your nails than normal paper.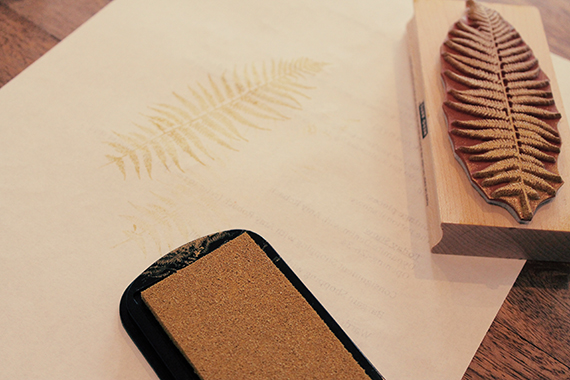 Once the box is wrapped, do not forget to test out your stamp on some scrap paper. I have the cheapest possible ink ever, so it kind of sucks. But that inconsistent look it creates I'm really okay with.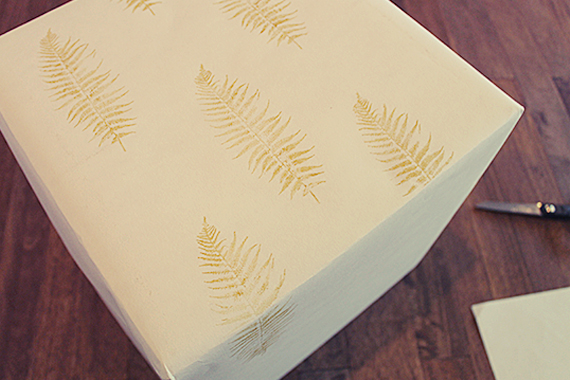 Start stamping. Once you stamp twice, the pattern is really pretty easy to follow.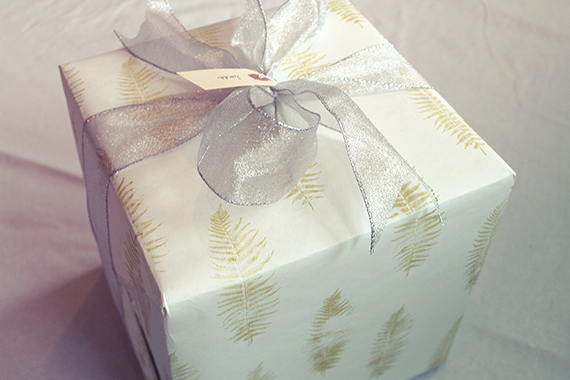 Tie a bow on that baby and you've got a show-stopping gift.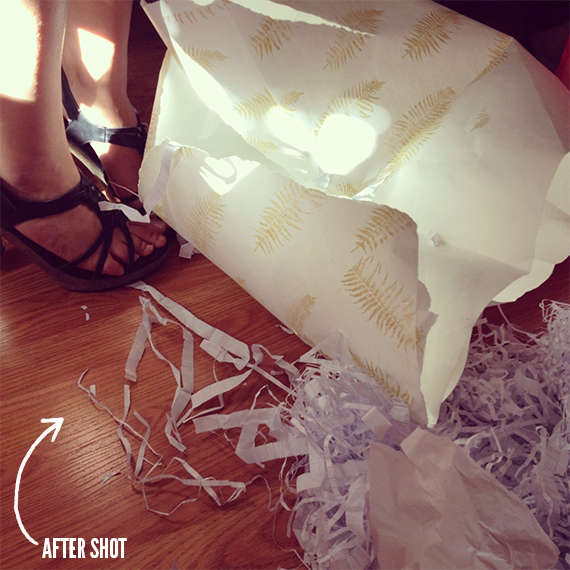 Hey look – she totally opened it… and loved it, I might add!