12 modern acrylic outdoor glasses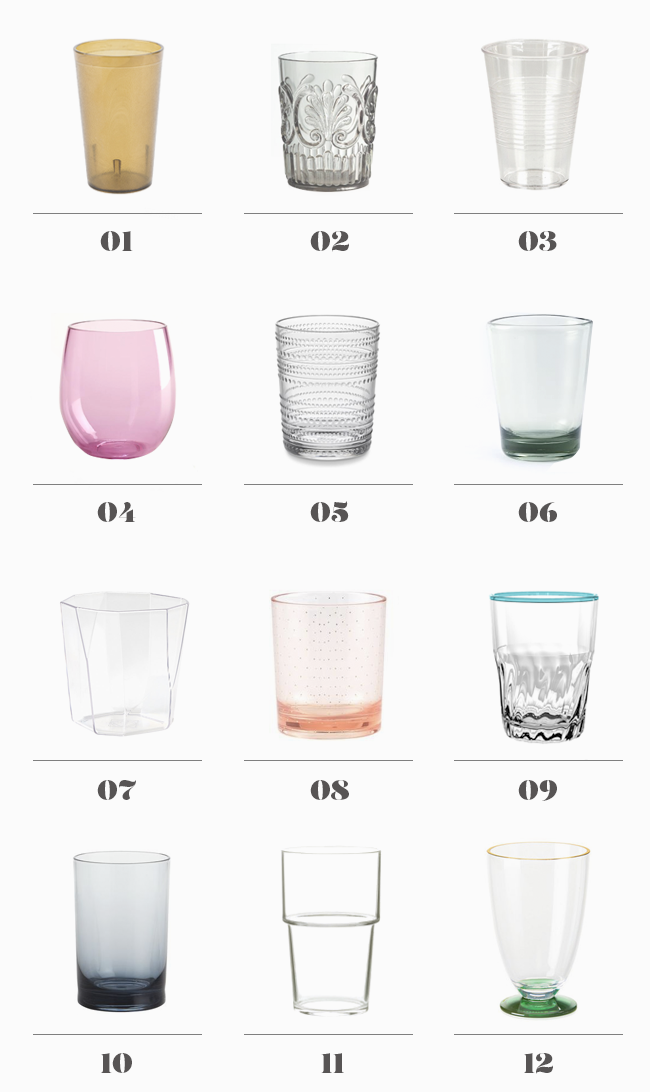 ok so i don't about you — but once i decide i need something, i can spend hours on hours researching all of my options so that i am absolutely positive i found the best one. and the other day i decided i needed some unbreakable plastic drinkware for this backyard of ours — and then spent the next couple of hours obsessing over it. 
if i had a 3D printer i think i'd just make exactly what i'm looking for, but instead i scoured the internet for the cutest modern options. and i think i found some pretty cool options… and i thought you might be in the market too! i think i'm torn between the retro summer camp vibe of #1 and the simple unique shape of #11.
one / two / three / four / five / six / seven / eight / nine / ten / eleven / twelve