VERY VERY EXCITED TO ANNOUNCE that i'll be hosting a diy workshop at anthropologie for mother's day! i love the brand and store so much, and was beyond ecstatic when they asked me to host (i may have made a dozen "guess what!!!" phone calls).
we'll be making scarves that you can keep for yourself or give to yo mama! so please come, i'd love for you to come!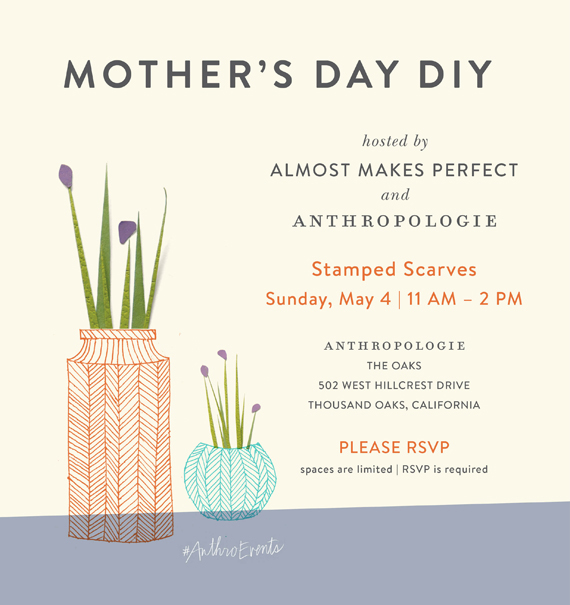 if you live in southern california and you'd like to attend, make sure to RSVP as soon as you can!