valentines day is next week — and while we probably won't be exchanging gifts with a million things on our plates right now, here are some simple gifts i'd be ecstatic to open.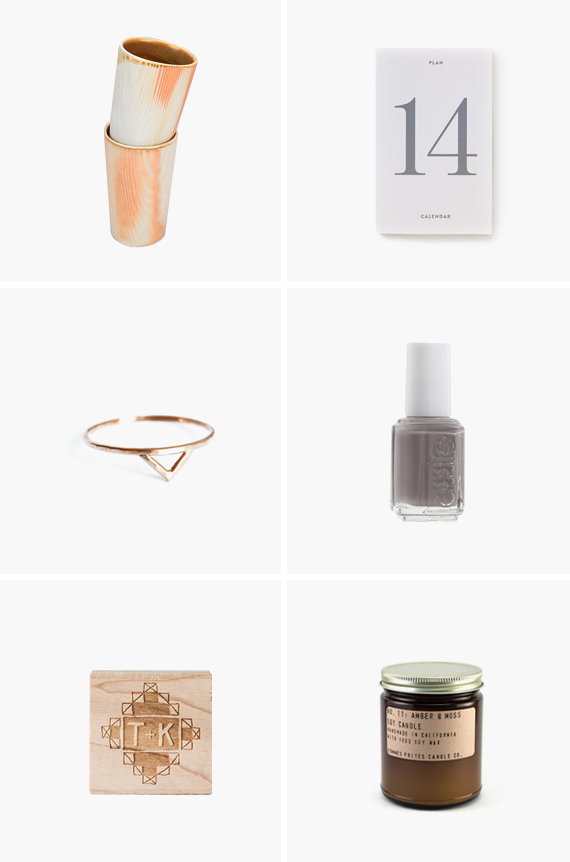 01. in love with these wood grain cups — i'd stick my toothbrush in there in a heartbeat.
02. better late than never, julia kostreva makes the prettiest day planners. what a better way to stay organized.
03. i wear thin band rings everyday, but this ring is such a tiny way to add a little oomph to those other ones.
04. the perfect essie nail polish for the winter (and the spring and the summer and the fall)
05. i want a custom return stamp for invites and thank you cards – how amazing is this one by sycamore street press!?
06. i'm always in for a handsome and simple candle. there really isn't an easier gift.
unrelated, but also :: check out what kissing looks like from inside the mouth. it's GROSS.