to chalkboard paint or not to chalkboard paint?
Gideon wants to paint our office wall (yes, the one with the door) with chalkboard paint. This is one of the first time he's had the idea for something we should do to the house so I kinda have to go with it. I like black and I like black with wood and it seems like a good idea and will probably make the office look better so I looked for inspiration.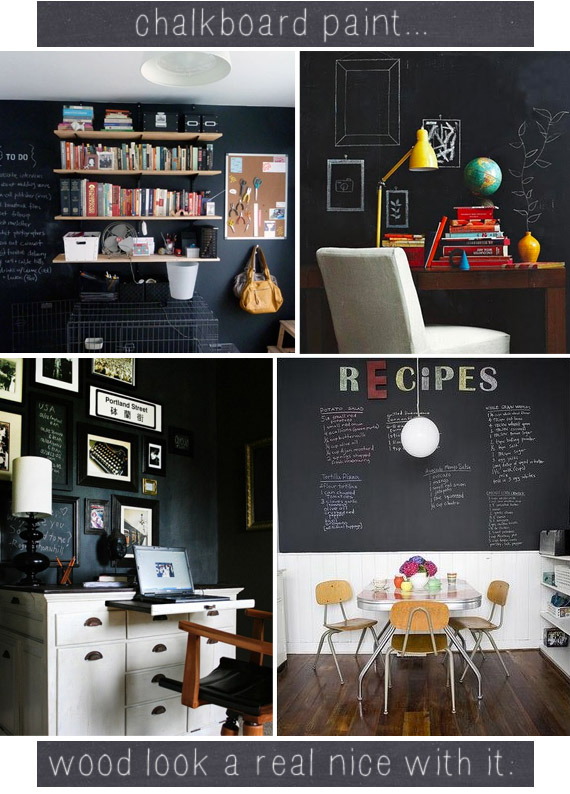 I love the way the shelves look on the black. That's what I want to do.