payday wishlist – camping edition
WAIT – CAMPING?! Well, I didn't think it would happen… especially not in the same year, but it looks like I'm going camping this weekend. Again. This year. Sleeping in a tent. Again. Twice in a year. Yes, some of you may love camping, but waking up in a tent, all I can think of is "oh this is not my bed, I could be in my bed right now". But camping is fun. And my boyfriend seems to be pretty into it. So now I'll shut up.
We are heading to Big Bear. It should be pretty beautiful. So today's wishlist is all about cute camping stuff! (Yes, this is my second camping roundup. Here was the first.)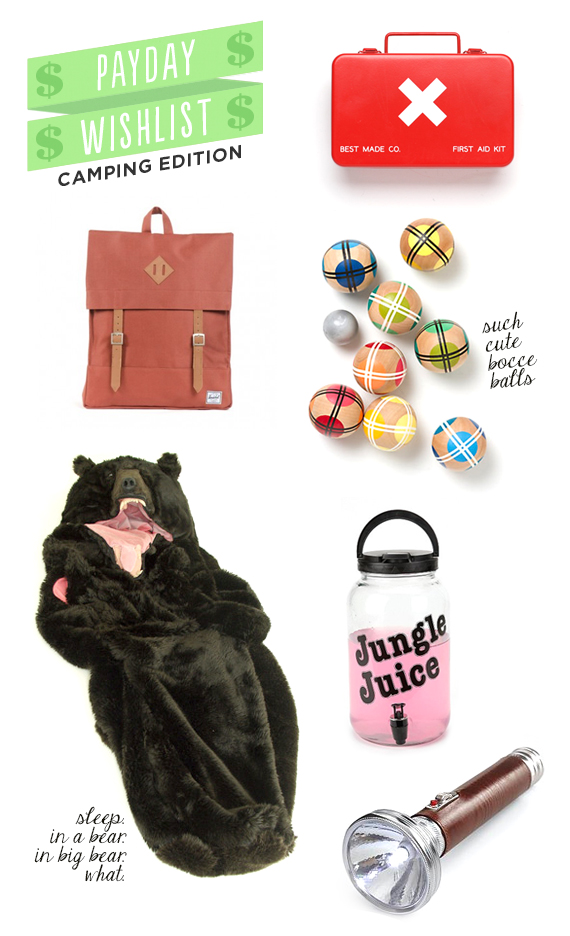 first aid kit / herschel backpack / bocce balls / bear sleeping bag / juice jug / leather bound flashlight
Have a good day labor day weekend!