I had an amazing birthday, and I'm pretty sure my boyfriend did too. We had insane truffle pasta at Angelini Osteria (I think it's our new favorite place). We bowled. We watched fireworks while riding Thunder Mountain at Disneyland.
And to top it off, we saw Fiona Apple perform (my boyfriend's birthday gift)!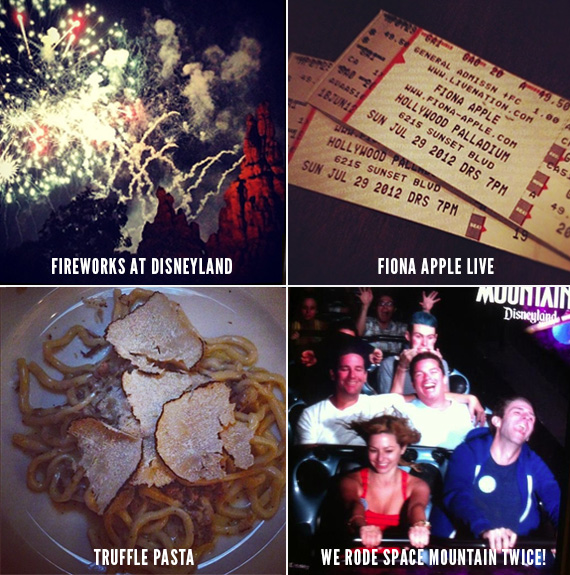 It was a happy birthday.