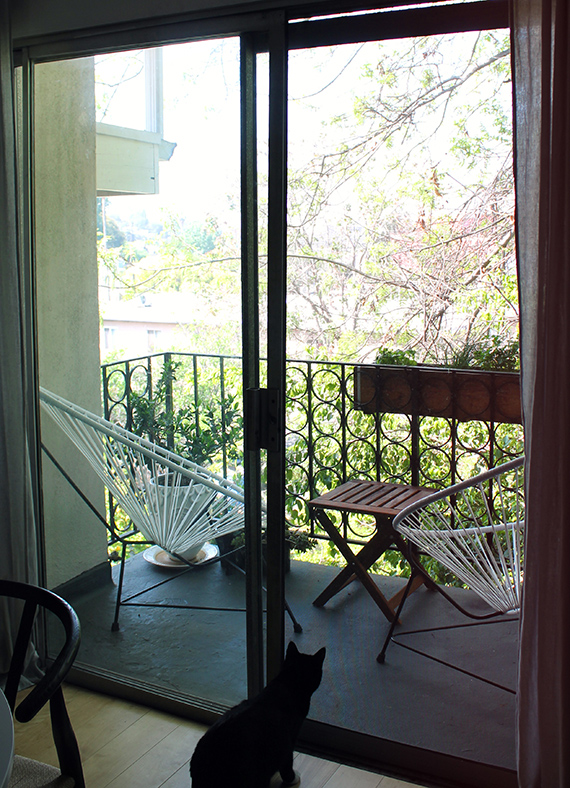 after a looooot of debating with myself, i finally switched out the little patio set i've had forever for two big ol' acapulco chairs!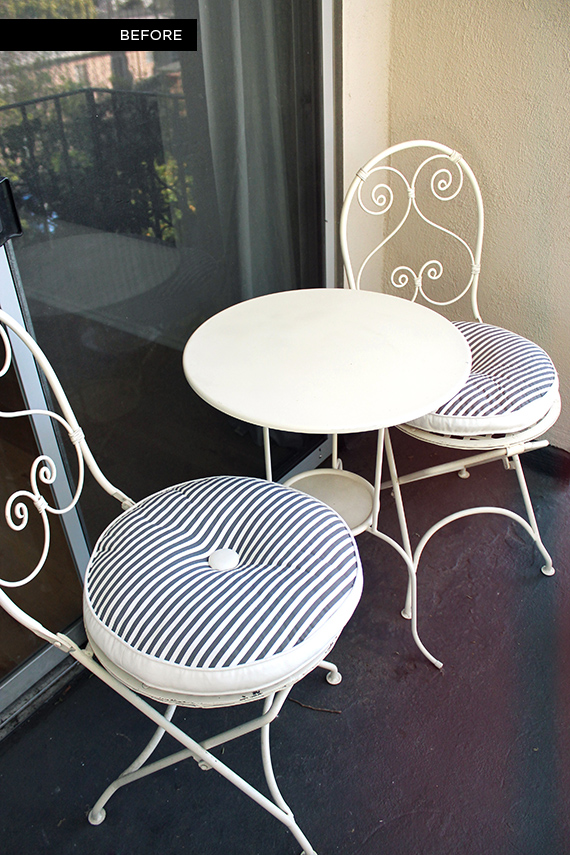 i bought these chairs about five years ago, and while the set is cute and very french bistro, we sit outside too much to be sitting on iron.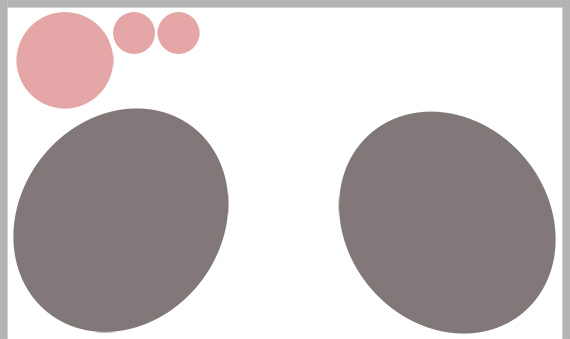 our balcony is kind of tiny, so i wasn't sure the acapulco chairs would fit, essentially being humungous. so we went outside, taped out the areas, i made this diagram to size and we decided they were too big for the space. so we bought them!
all we use the balcony for is the two of us to sit outside and talk and drink, so now it has totally become our little oasis.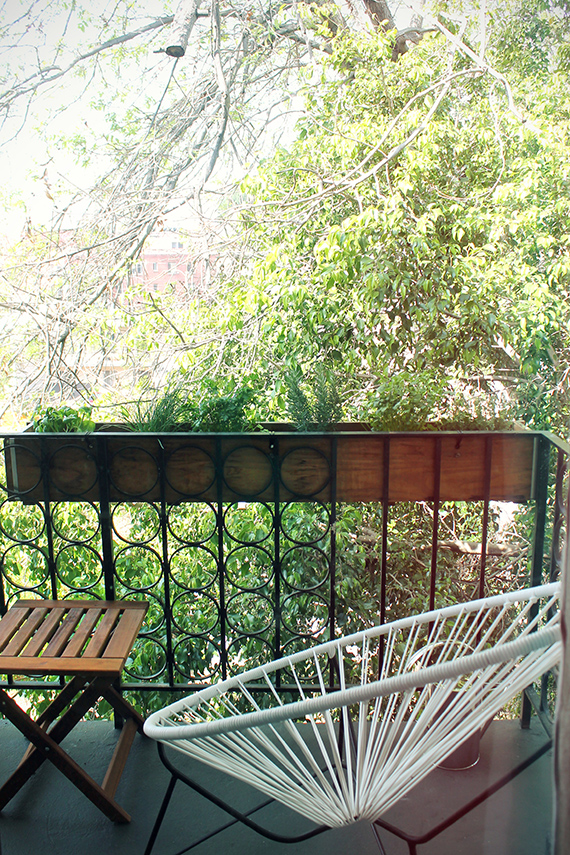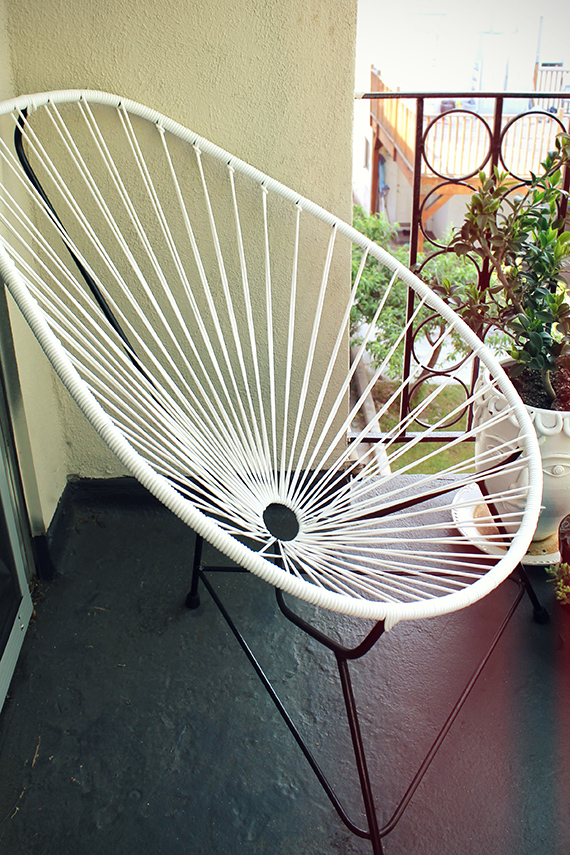 they are so good looking and they are SO comfortable! if you live in southern california, the guy who made them sells them for $120 and delivers!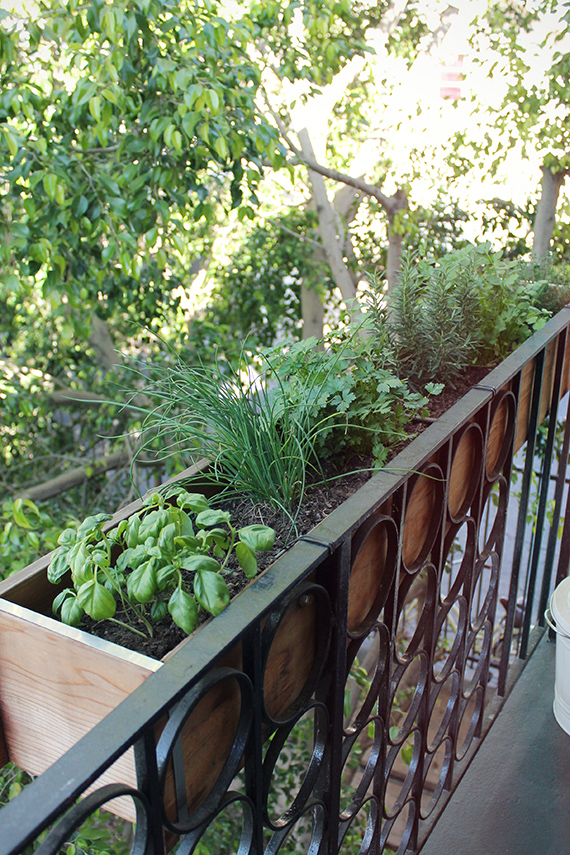 while we're outside, here is the herb garden we planted about a month ago. the planter box was a handmade gift from my stepdad, secured to the railing with a ton of zip ties. we made a ton of pesto so the basil looks a little dull now.
the little stool was about $20 in the ikea summer tent and is the perfect tiny table that somehow fits two plates of tacos.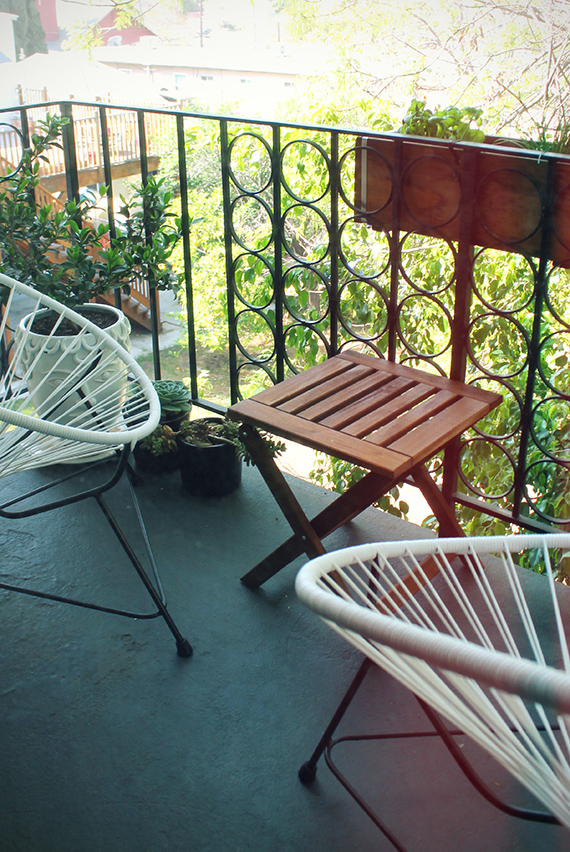 so excited to spend our summer out here. now we just need to find the perfect margarita recipe.