making this: leather tassel keychain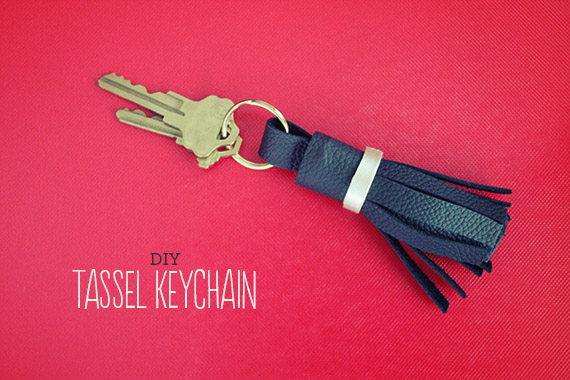 I've been wanting a little tassel for my keys for a while. I'm pretty happy with how this turned out but my one regret is the width of the tassels. Although they would probably be more delicate had they been cut thinner, they'd probably look a little more delicate in a good way. Right.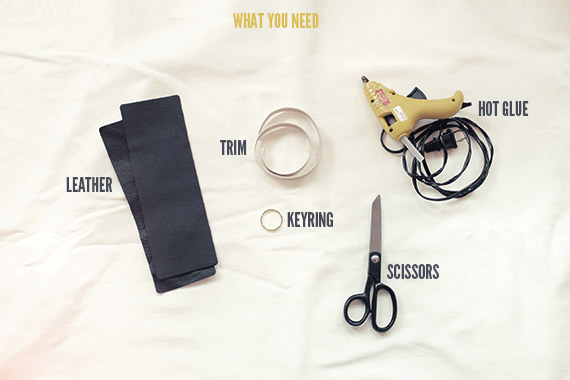 Anyway – start out with your piece of leather. Cut a small piece of the side that fits within the keyring. Fringe the remaining piece up about 2 inches high. Go thick like I did or thinner like I wish I did.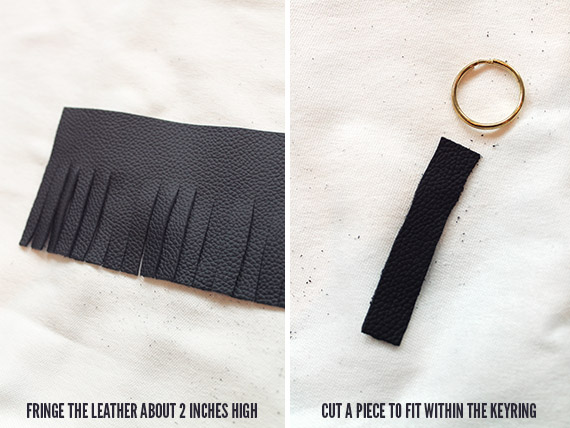 Now using either hot glue or fabric glue (which might be less clumpy), glue the top together and the ends. Glue the top of the fringed leather and wrap it around the tab piece.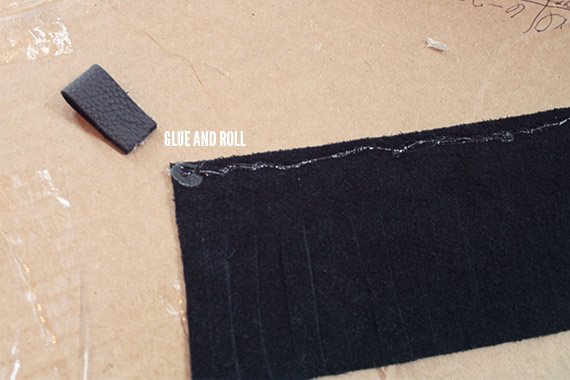 Voila. Peel off that excess glue. Yuck! Cut the trim to fit and wrap it around and glue it tightly.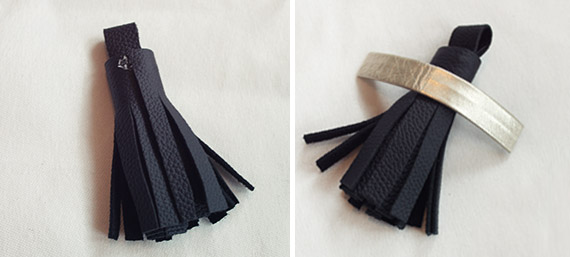 Avoid your cats.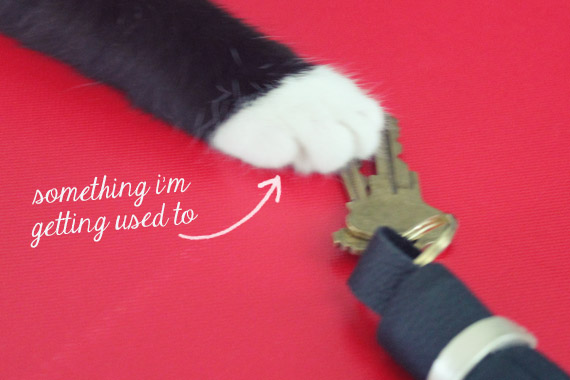 Now go show off those snazzy keys.