making this: litterbox redo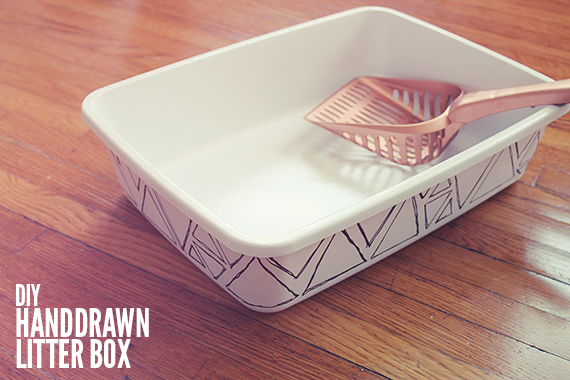 By the time I am posting this diy, the kittens have outgrown this lovely litterbox I made for them. Jerks.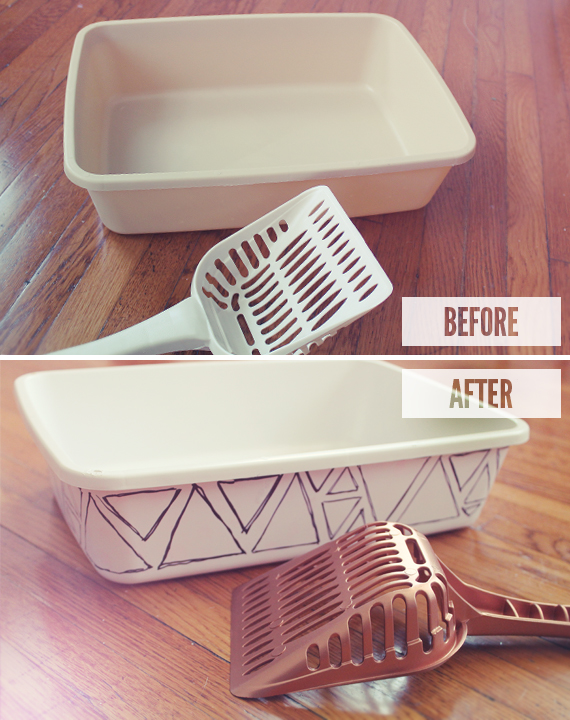 Anyway, I bought the smallest litterbox the pet store had in this ugly beige. And a white shovel for it. Well they weren't very cute at all! So I decided to spray paint both. I spray painted the shovel with a brass spray paint.
Could something that picks up poop look any fancier? I think not.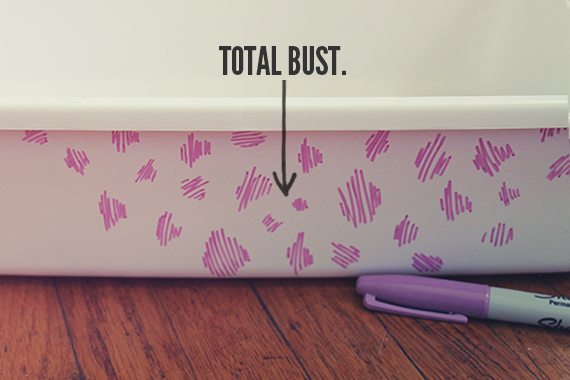 Then I drew this pattern with a sharpie. It was so ugly. So I spray painted it AGAIN and started drawing again.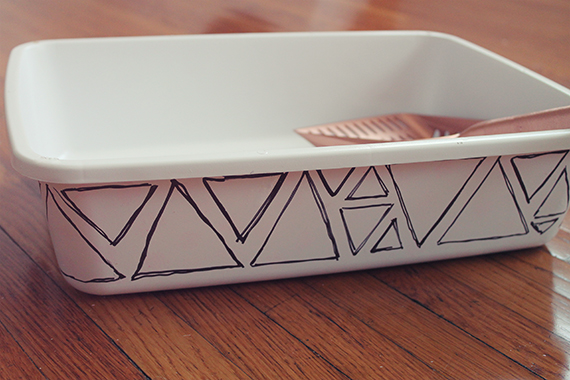 Much better! What an adorable place to take poops!