how to organize your fridge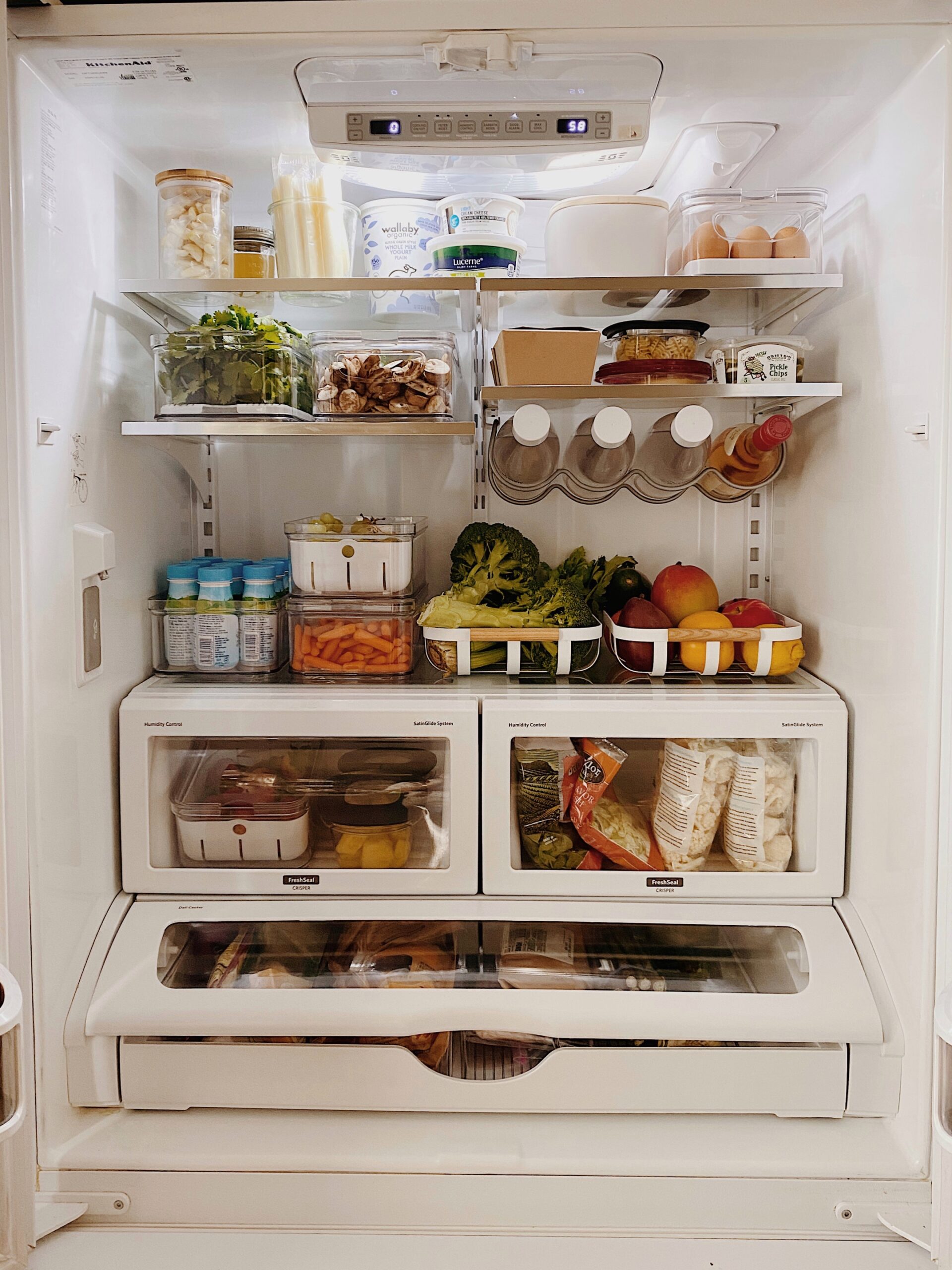 i deep cleaned and organized my fridge for the first time in years on instagram so i wanted to share here too! our fridge was (is) JAM PACKED always, so it's really hard to keep it orderly. i decided to get a bunch of bins so that everything could have its place and it would just feel a lot more tidy, even when it's really full.
the biggest problem has always been visibility, if i can't see what's in there i'll buy another jar of pickles or cut open another orange and then suddenly there are 5 of each– oops. so i had to make sure i could actually see everything in here. here it was! YIKES.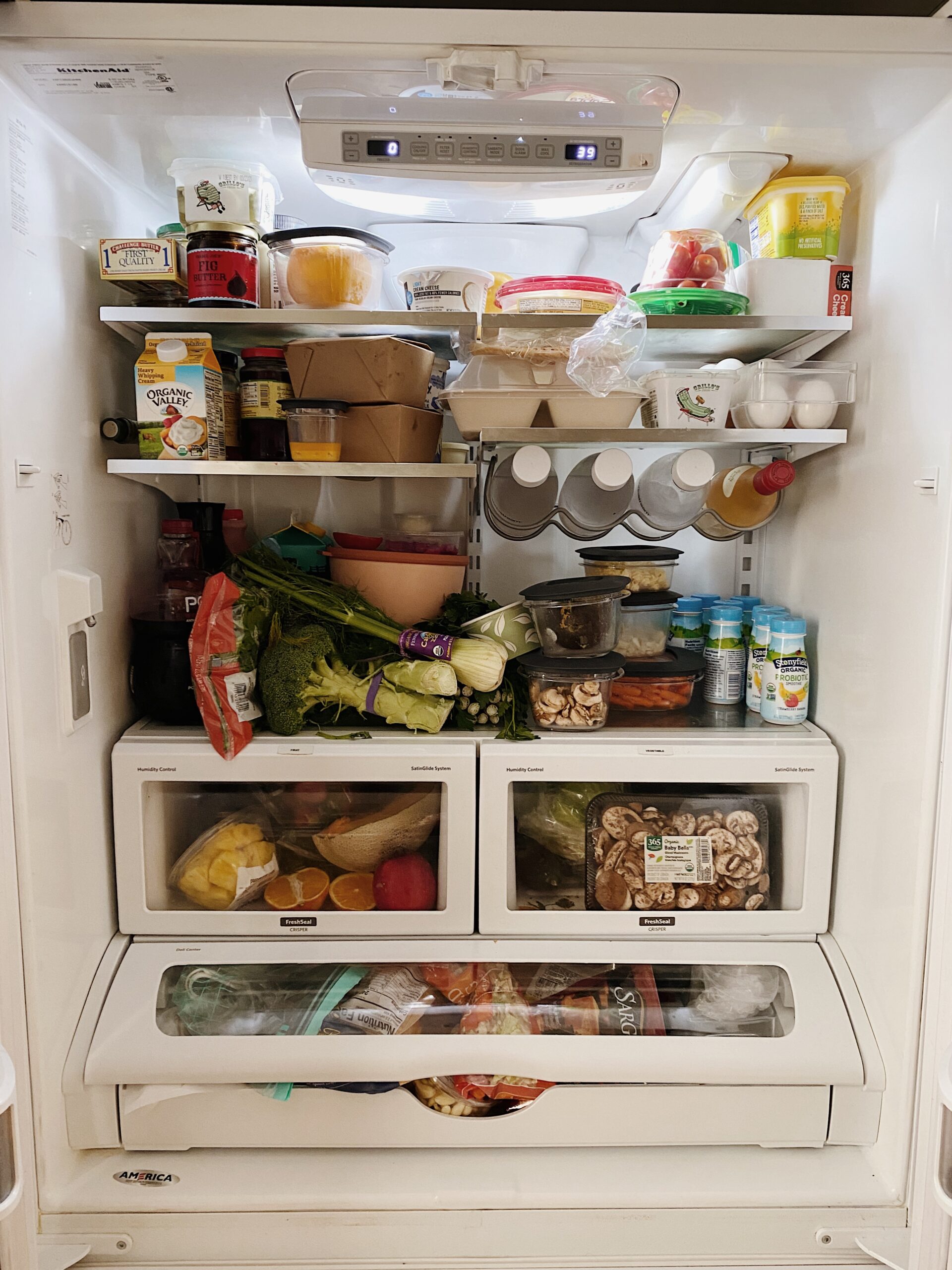 whenever i'm organizing everything, i take everything out. with a fridge this takes A WHILE, but it's worth it, you gotta remove it all! once everything is out, remove all the drawers, glass, anything that comes out and clean it all thoroughly!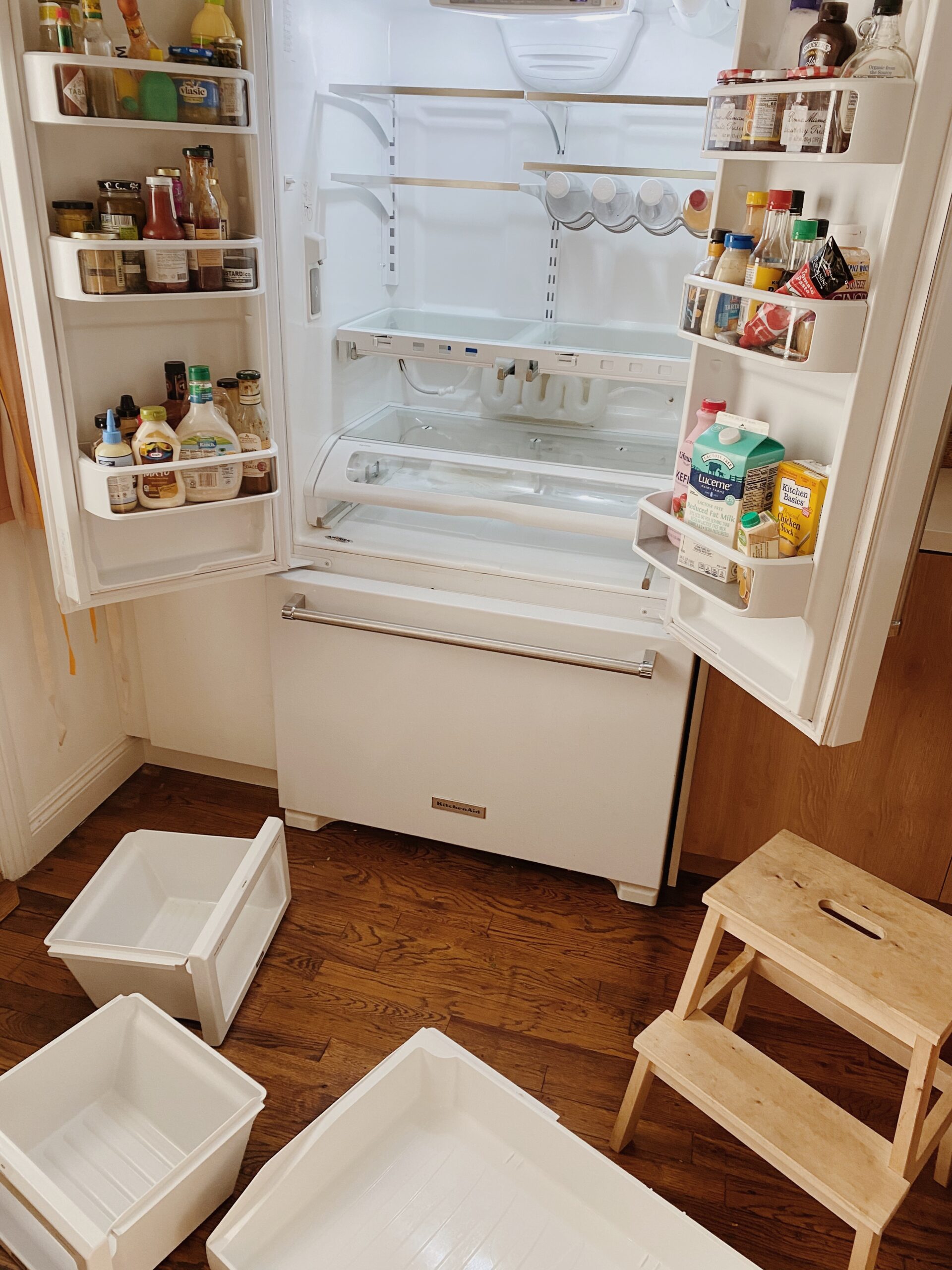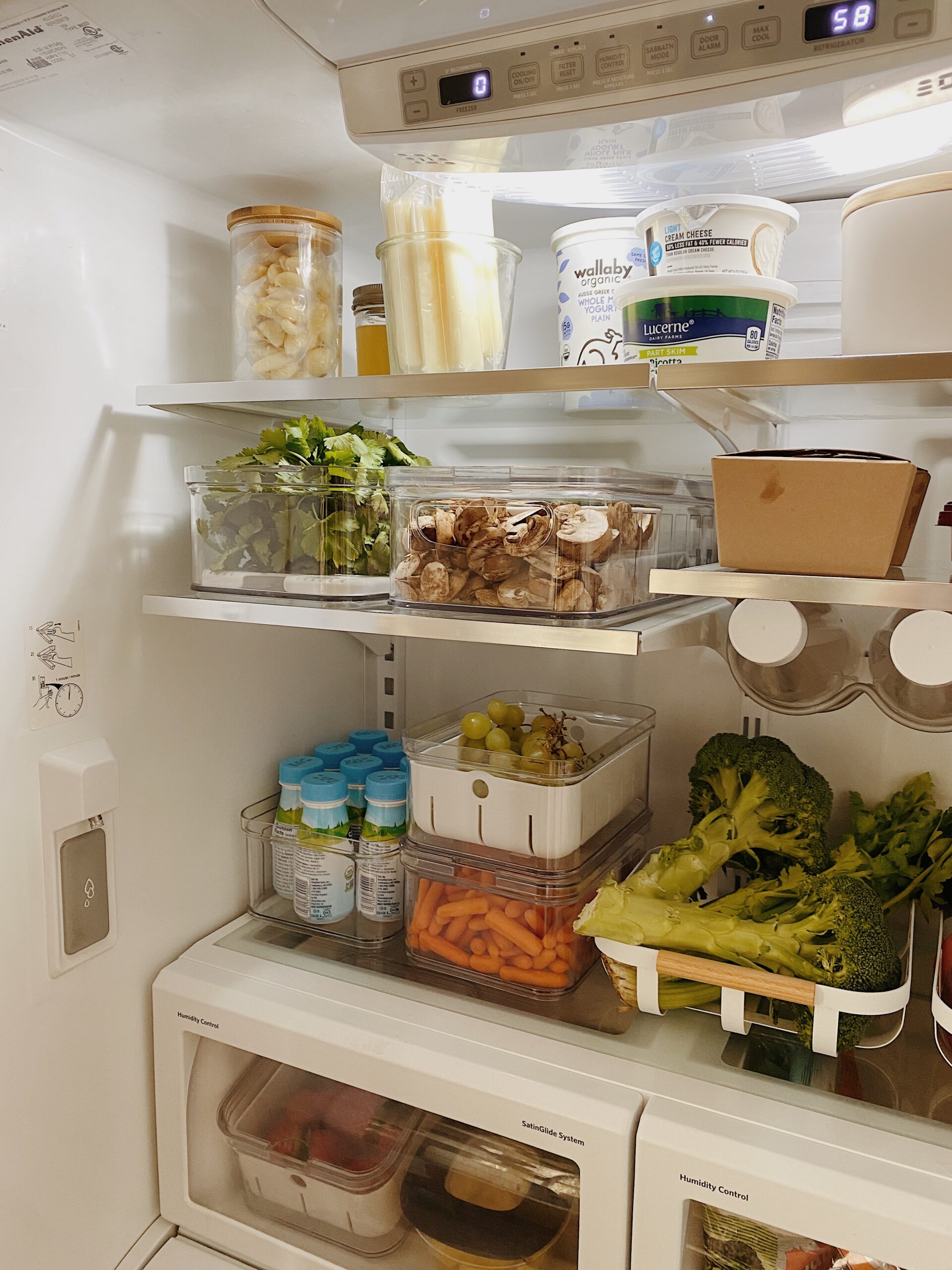 next, categorize your food — and figure out what bins should hold what. i put tomatoes and baby carrots together, i did another bin just for fresh herbs, etc!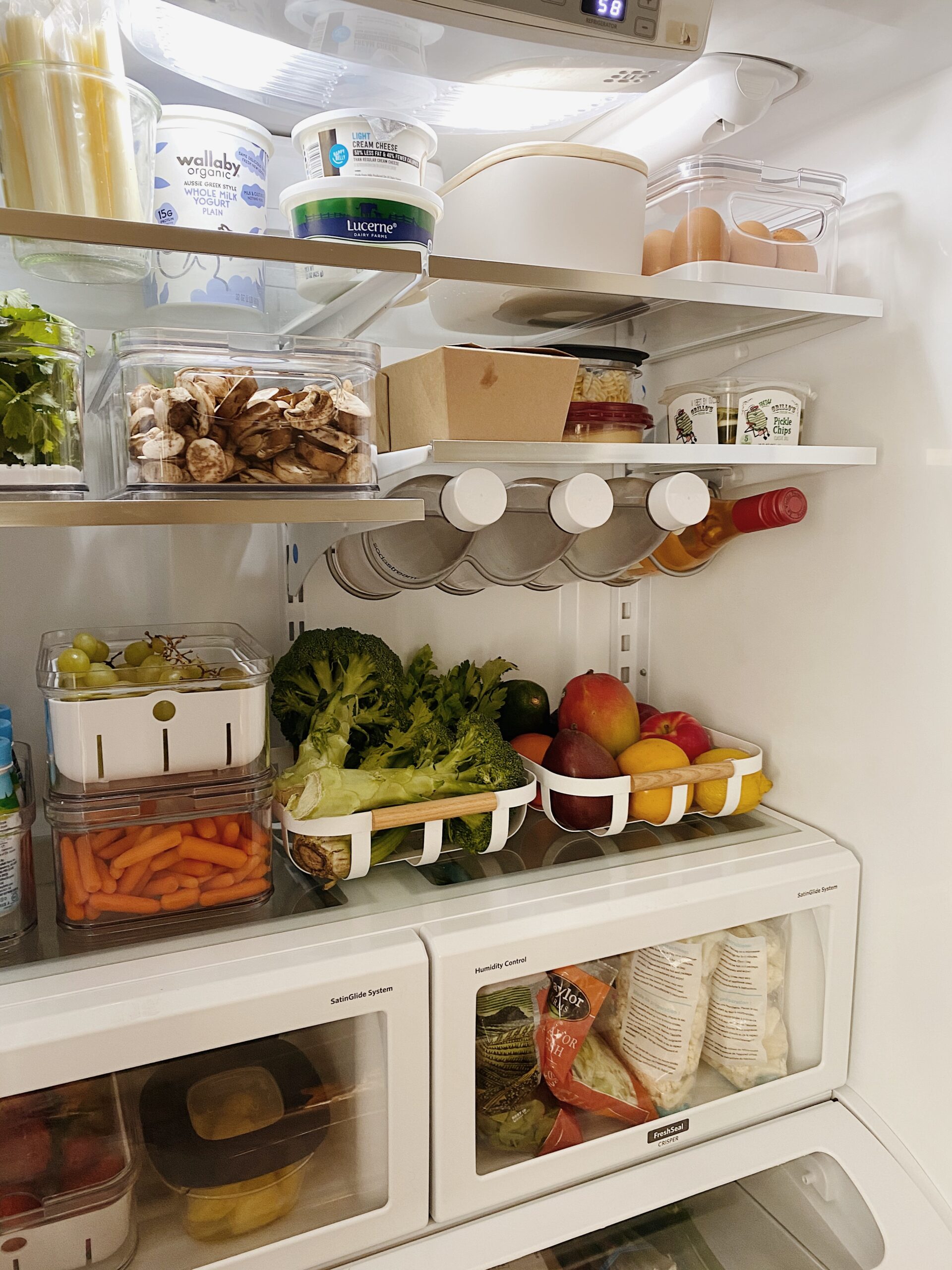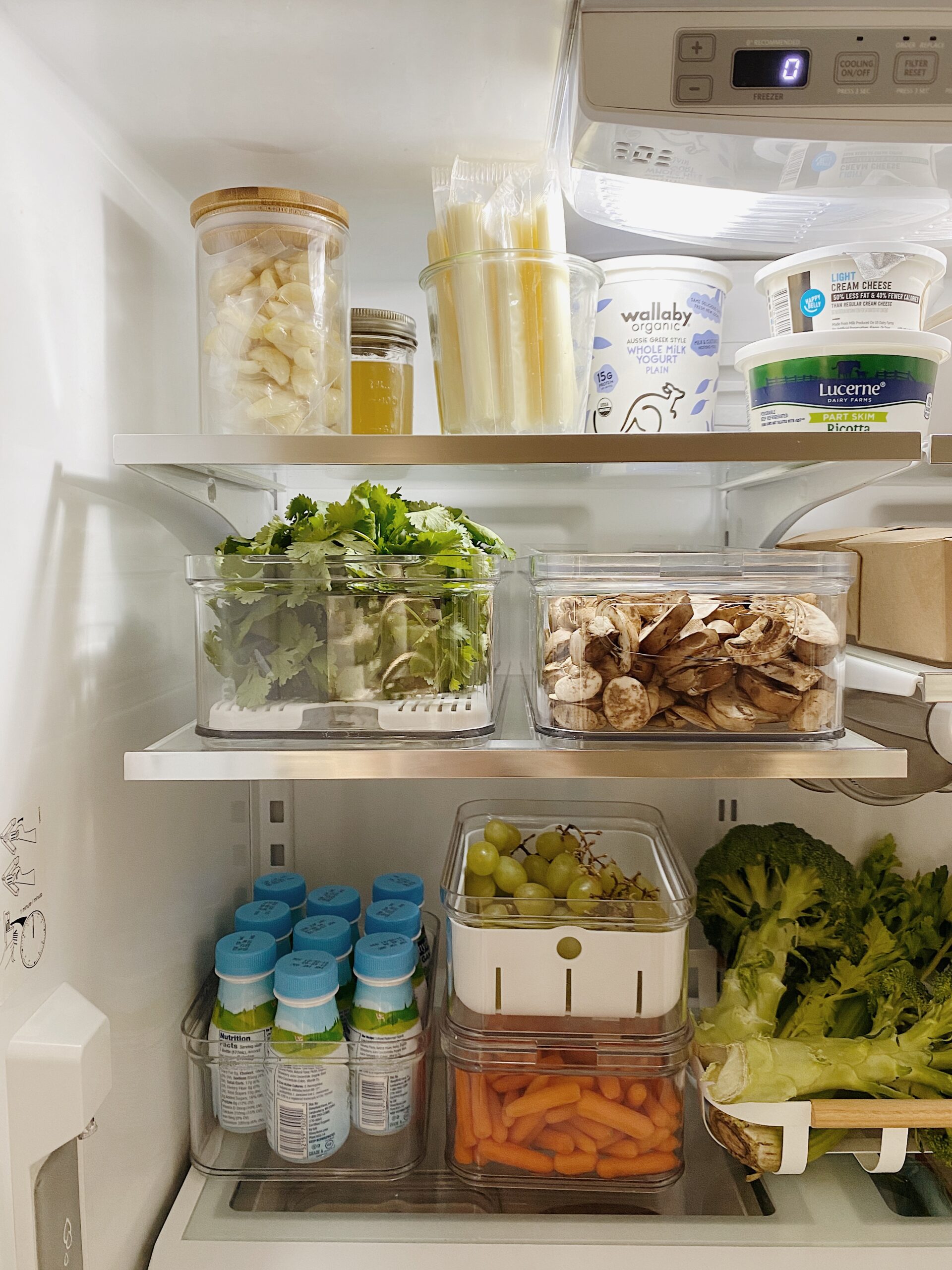 man it's SO MUCH BETTER. it's been a few days since i organized it and honestly it already looks worse, but the bins are a game changer. if nothing else, transferring food to the bins helps not only make it look a million times better– i feel like it will help make us more aware of what we have/what we need to eat/what we need to refill. so i'm into it!!!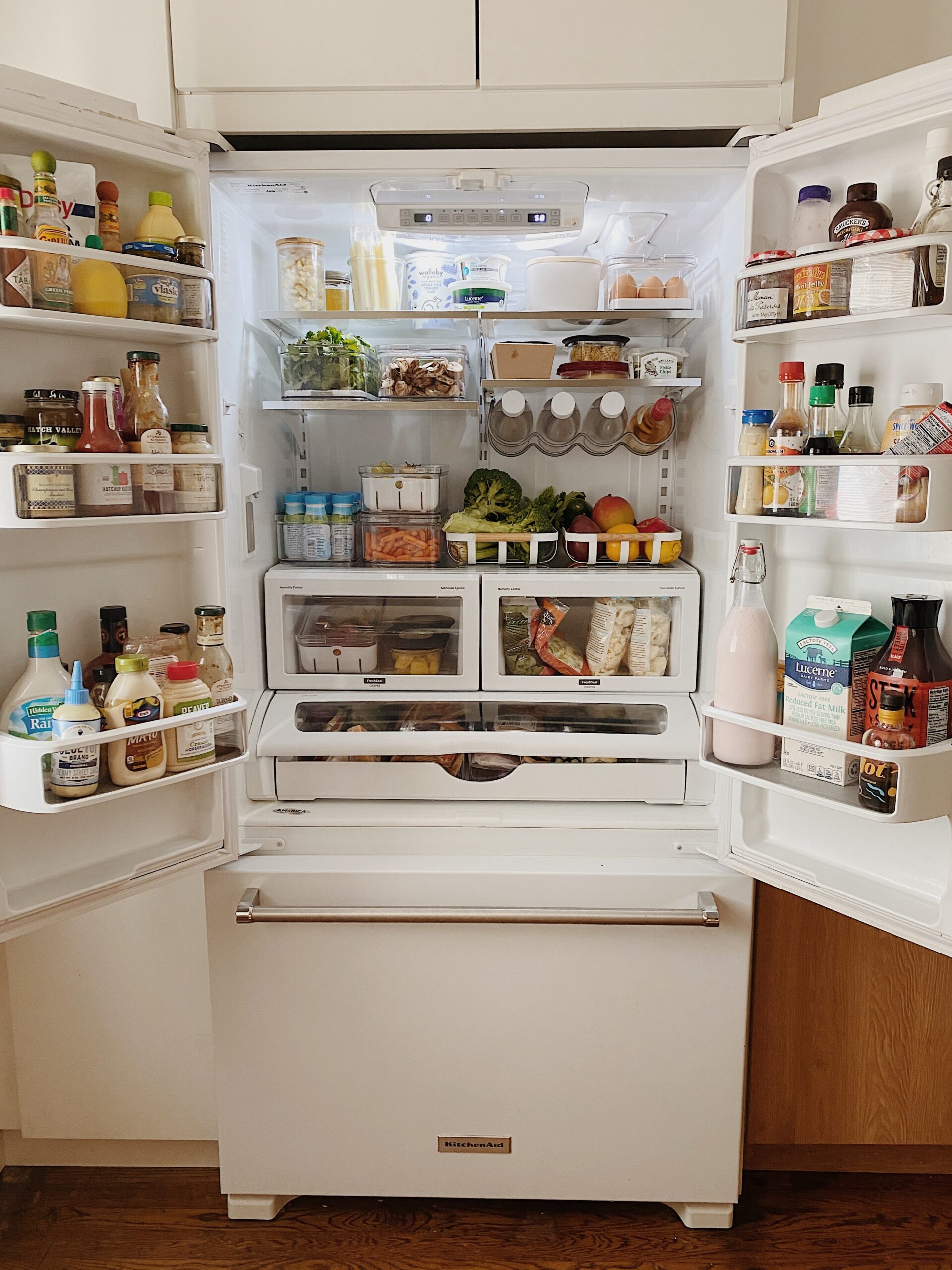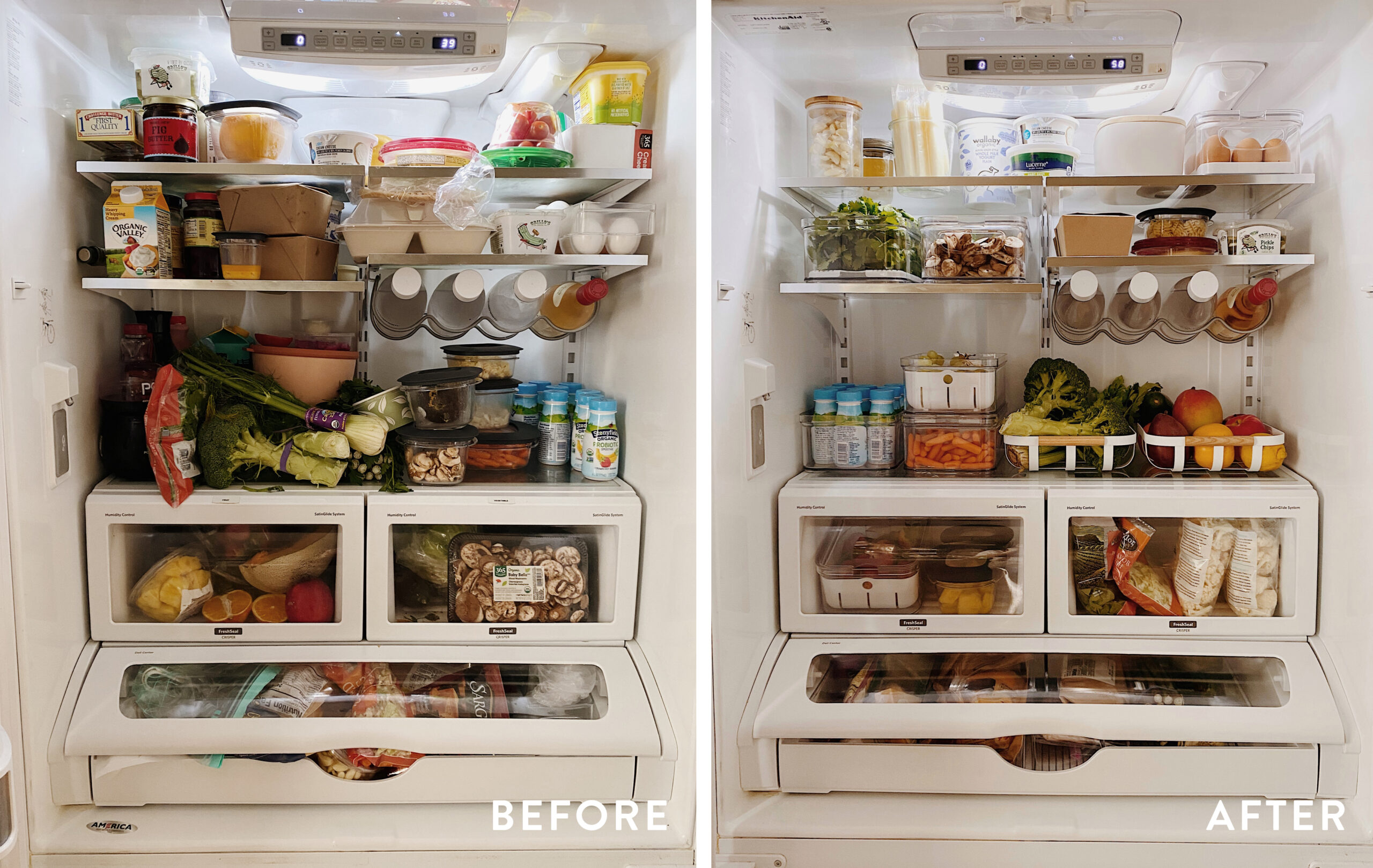 sources:
low fruit baskets
long drawer bins
bins with dividers
berry bins
egg bin
produce bin
produce bin with dividers
glass canisters
the wine rack was an add-on accessory with our fridge, but here is a similar one
our refrigerator