making this: DIY perrier bottle turned vase
My boyfriend has an addiction to Perrier. NO PELLEGRINO (it has sodium). Only Perrier. Our fridge is always stocked. Decided I should start using them for something. And what's easier than spraying things white…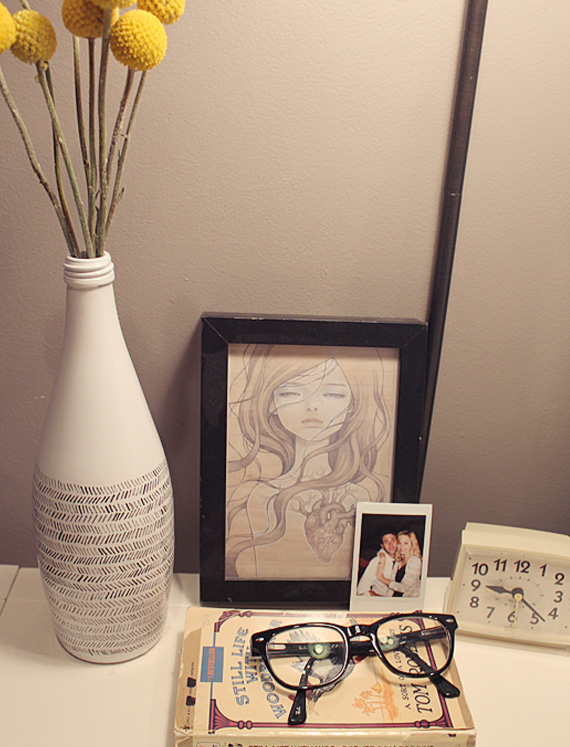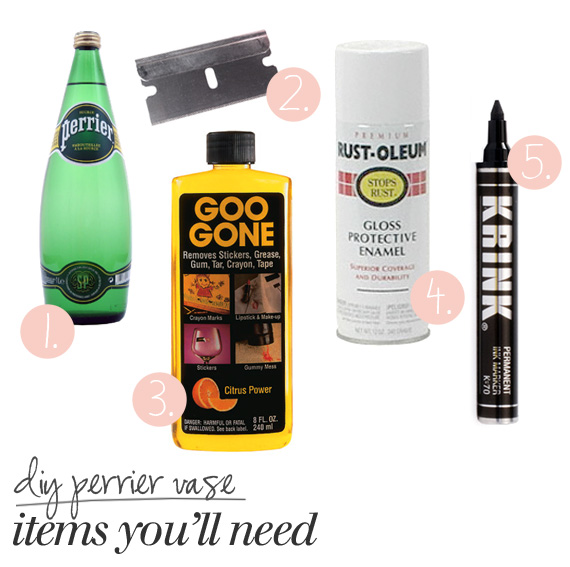 1. bottle of Perrier / 2. flat razor blade / 3. goo gone / 4. white spray paint / 5. a paint pen that is made to use on glass and ceramics
SO! You start with an empty bottle of Perrier. I used large, but I'm going to try making one with the small size too.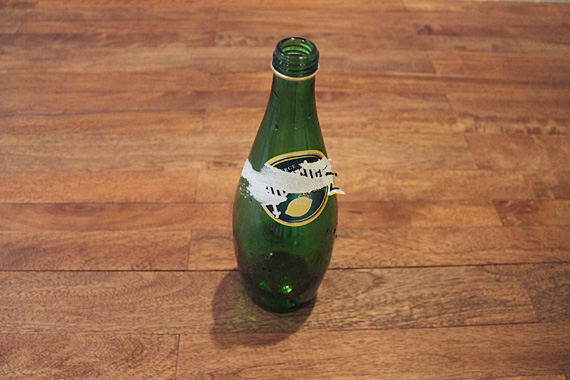 I scraped off the labels with the razor blade. This part was so not fun. Once the labels were as gone as I could get them, I used a paper towel with goo gone on it to remove the residue. Then washed it off.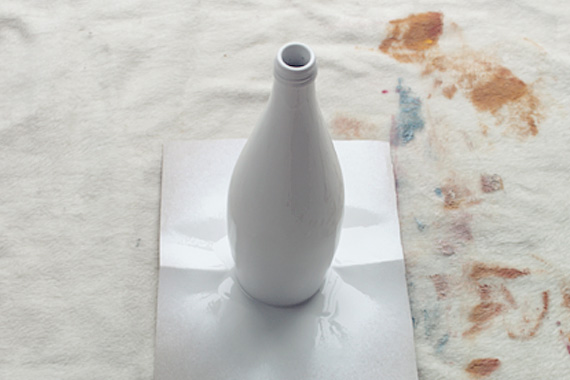 Take it outside and spray paint the hell out of it. Let it dry for hours and apply a second coat if necessary, but who bothers with second coats?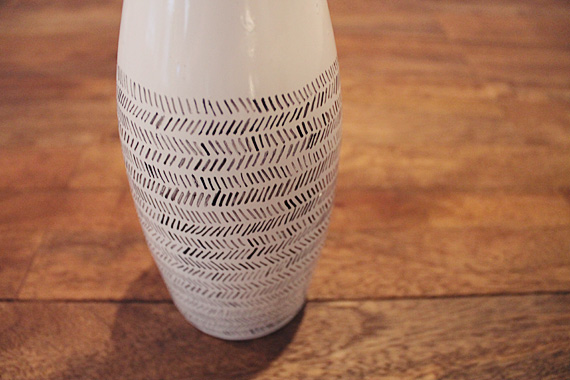 Once it's super dry to the touch, bring it in and devote the next couple hours of your attention to tediously drawing a pattern on it. I had some Bravo shows on my dvr waiting for me. And that's it!
I drew from the bottom up and kept wondering on every line if it was enough. Eventually, I just stopped. As you can see from the darkness inconsistency, the paint pen was a total punk. I had to shake it maybe a million times and ended up making a puddle of it to dip into like a calligraphy pen.
Next time, I'm going to use a glass etcher on the top to score and break off the rim.