before and after: bedroom sconces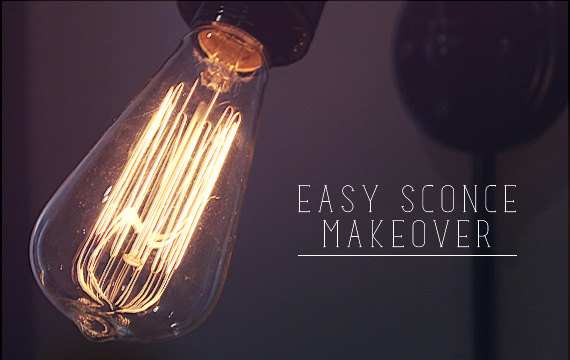 Yet another thing we bought for our house that I haven't been super happy with was the sconces for our bedroom. The reason was the shades that they came with, which I could never find the right size to replace them with. Buying lamp shades online seems way too confusing.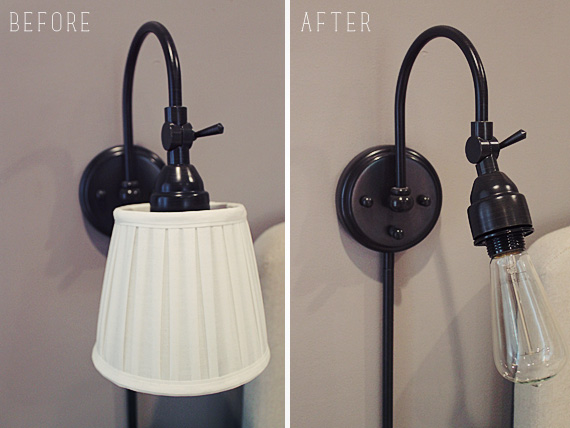 Ugly before? As hipster as it is, I really like exposed edison bulbs, so decided to just buy the bulbs and remove the shade. I'm so so happy with them now. And because the wattage on them looks much darker than of a normal light bulb, our room has become a dark romantic dungeon. OOooooooo!