almost makes perfect – the shop
I am really really really excited to announce that I have opened a shop! A one-stop etsy shop for obsessively curated vintage home goods.
I've been crazily preparing it for about a month now and it's finally here. And it's open. I hope you like it! Buy stuff!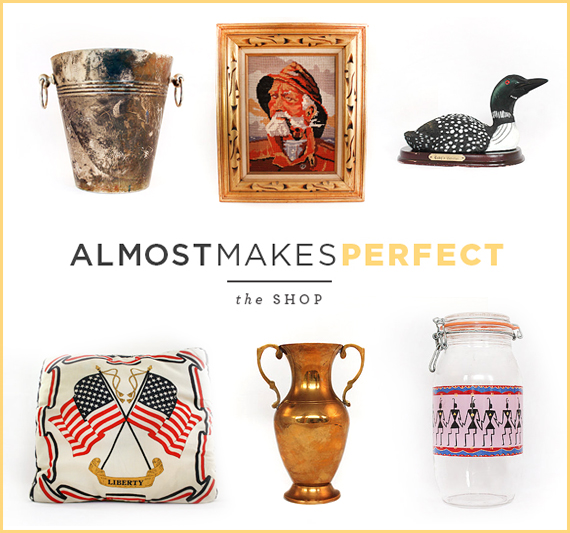 Click on the image to shop. You might also notice there's a shop button on the sidebar now. So don't worry – it'll always be there for you to click!