30 stylish + functional diaper bag backpacks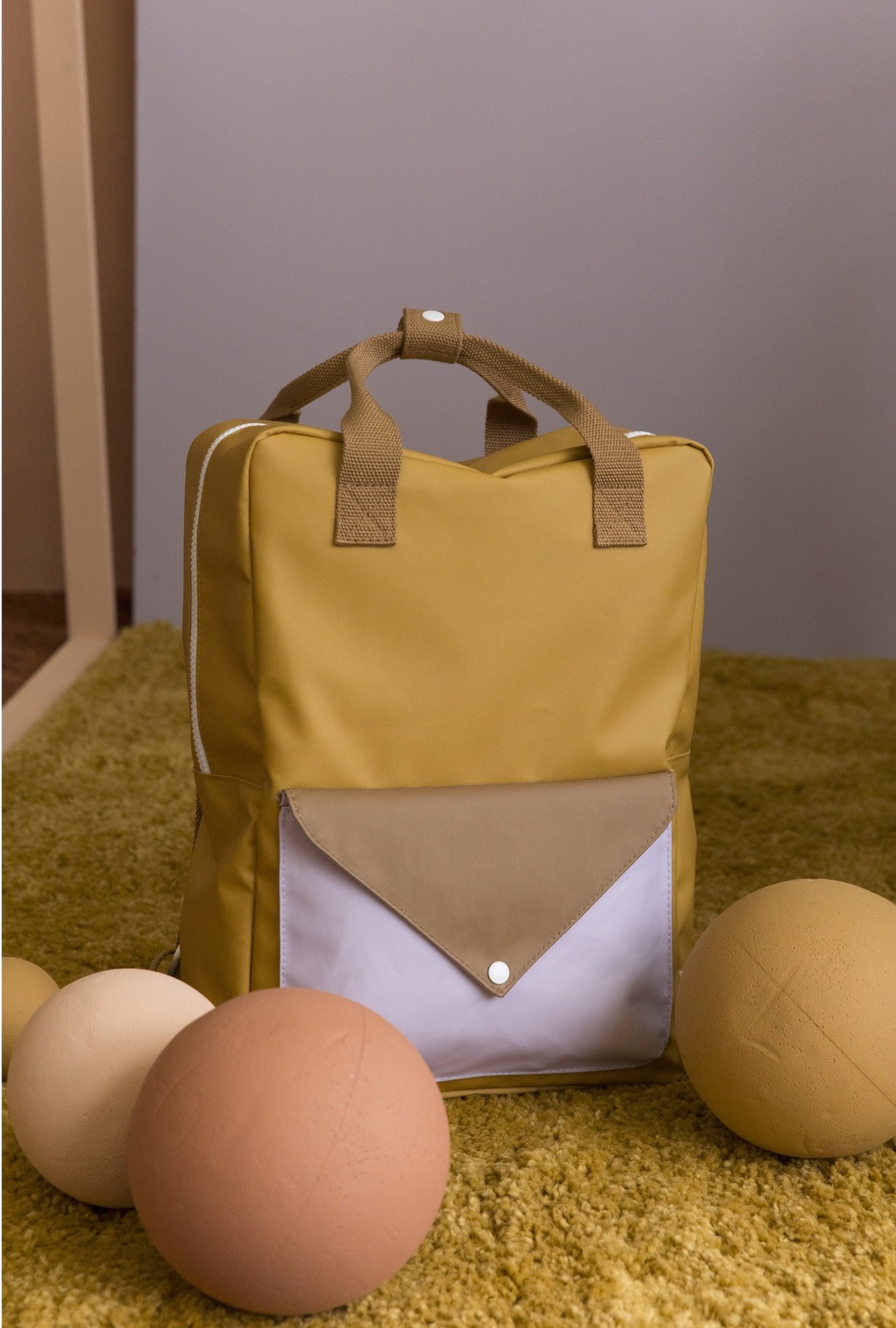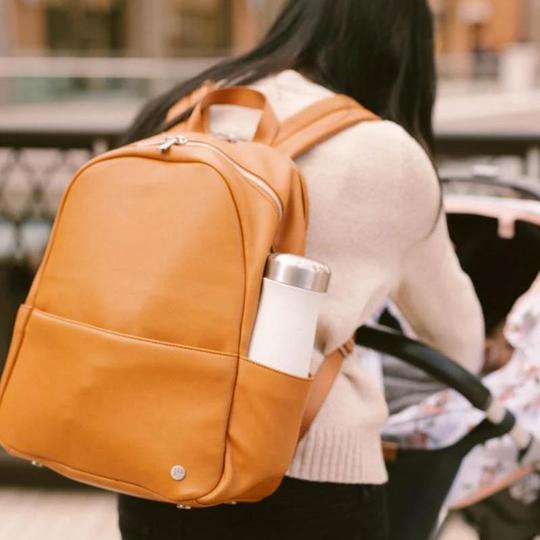 so the last time i did a roundup post of diaper bags, i just chose bags that looked good. after two and half years of having a kid, i have super different opinions on what i need in a bag. while arlo probably won't be in diapers that much longer (LOL…) i still want a bag that i can use daily to corral my things, his snacks, his activities and toys– our current baggu backpack is cute, but i have to take everything out to get one thing and its just not ideal whatsoever. our one before that was a fawn design bag which is beautiful but i found it too heavy. so i had pretty specific criteria for my new bag.
since i was on the hunt and searching mostly for bags that open wide, i decided to ask you guys on instagram stories your favorites and got SOOOO MANY RECOMMENDATIONS! thank you all so much. so many bags and brands i had never even heard of. these are mostly the ones you guys loved the most, i just narrowed down the suggestions with the ones i found most stylish. i was looking for ones that opened super wide, ones that had lots of handy pockets, ones that would actually be super helpful for moms. i hope this helps you if you're on the hunt too!
above:
sticky lemon — ok they are just regular backpacks but i'm obsessed with their designs and had to include
little unicorn — this one has separate storage for mama and baby which i love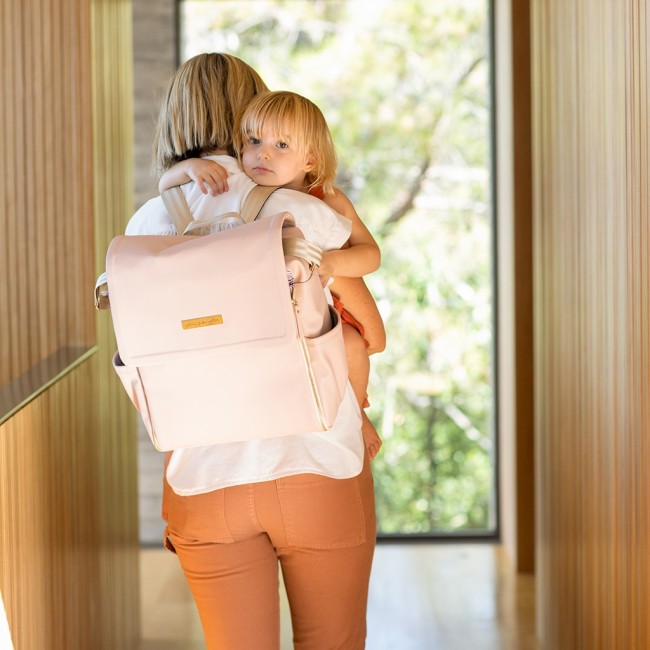 petunia pickle bottom — this one is really roomy and cute! the reviews aren't great but a ton of people recommended soooo?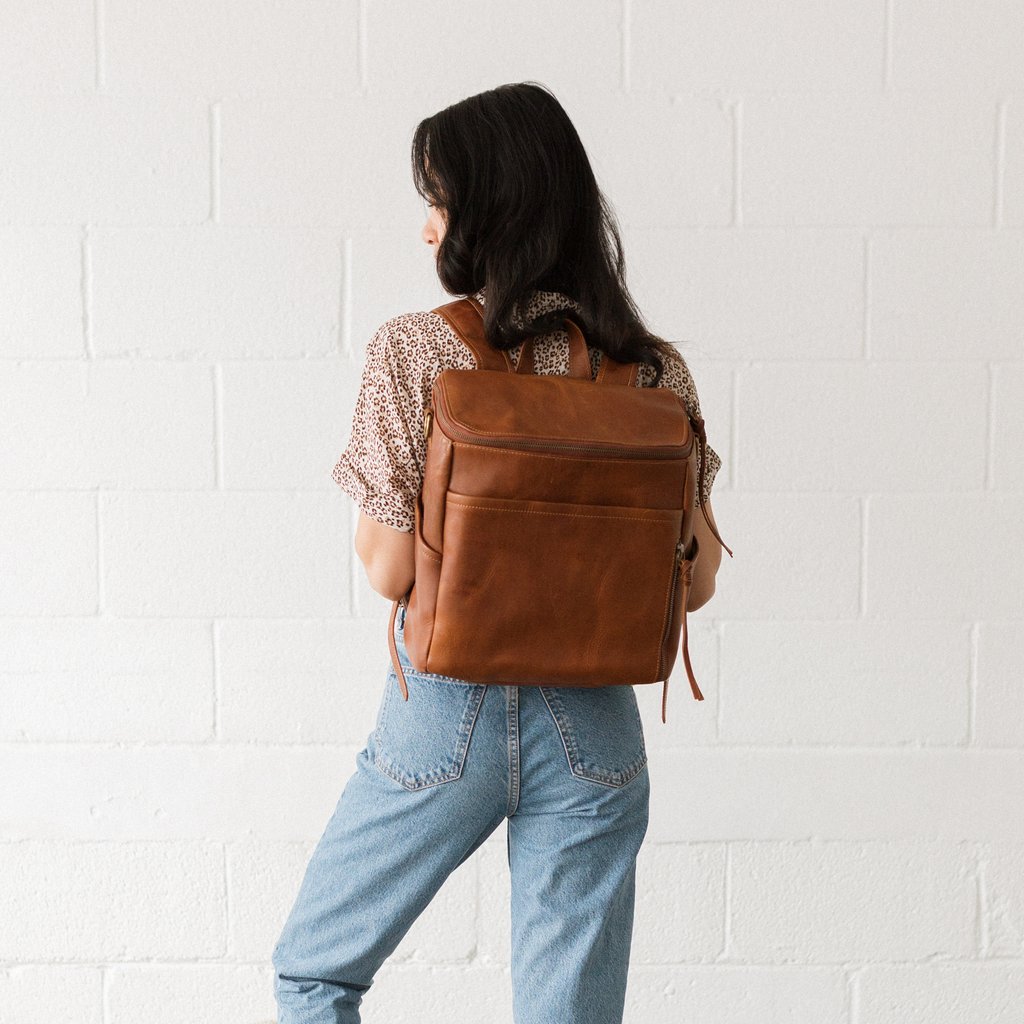 azaria — actual leather and pretty pricey but a lot of people said this one!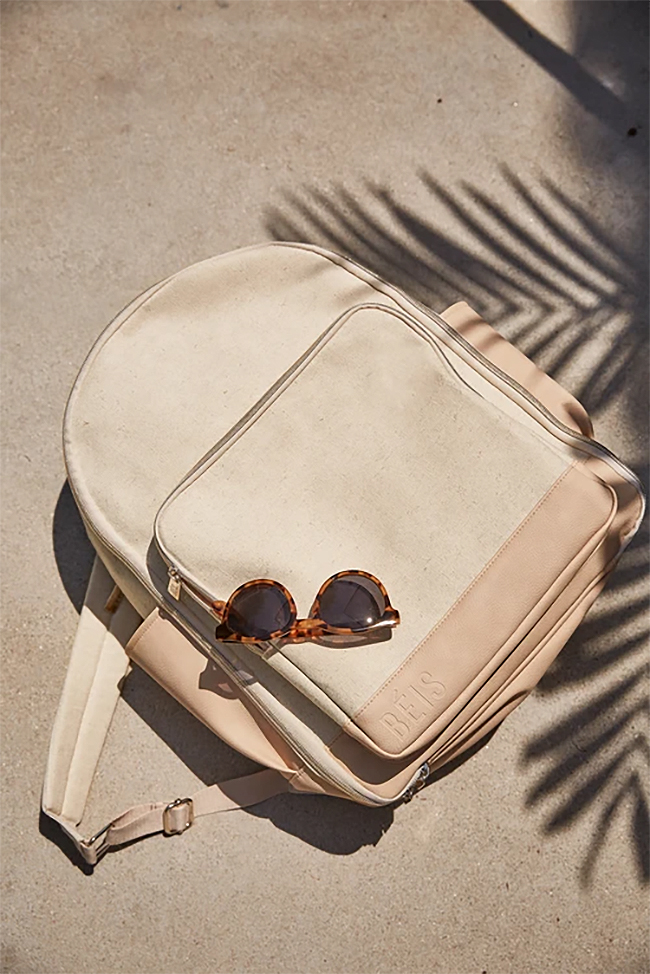 béis — i love the whole line so much, this backpack has some good structure, but they have a diaper bag too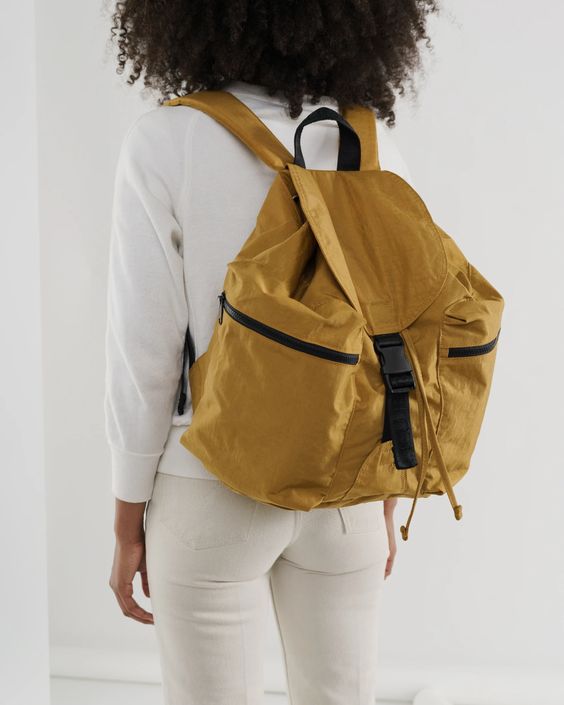 baggu — this isn't a diaper bag but can definitely work as one, love how it has the two pockets in front and the lightweight material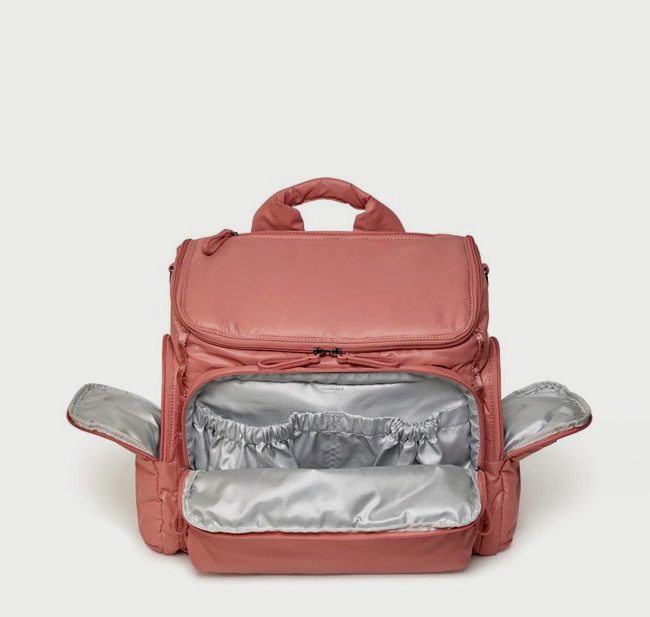 caara — i included a backpack of theirs below, but this one is the specific diaper bag and i love it– so many pockets and i love the cloud like nylon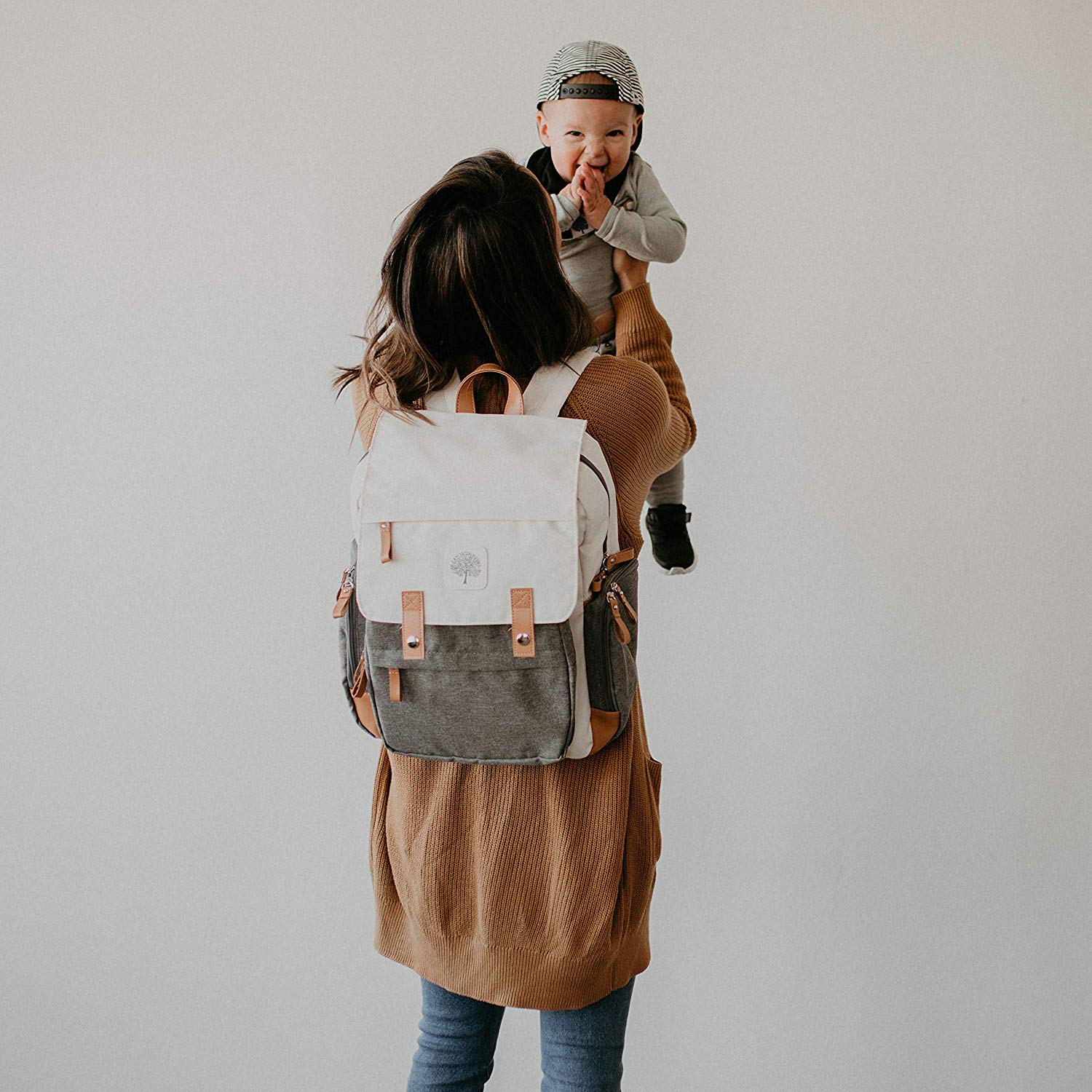 the parker baby backpack — has 10+ pockets including insulated bottle holders and a changing pad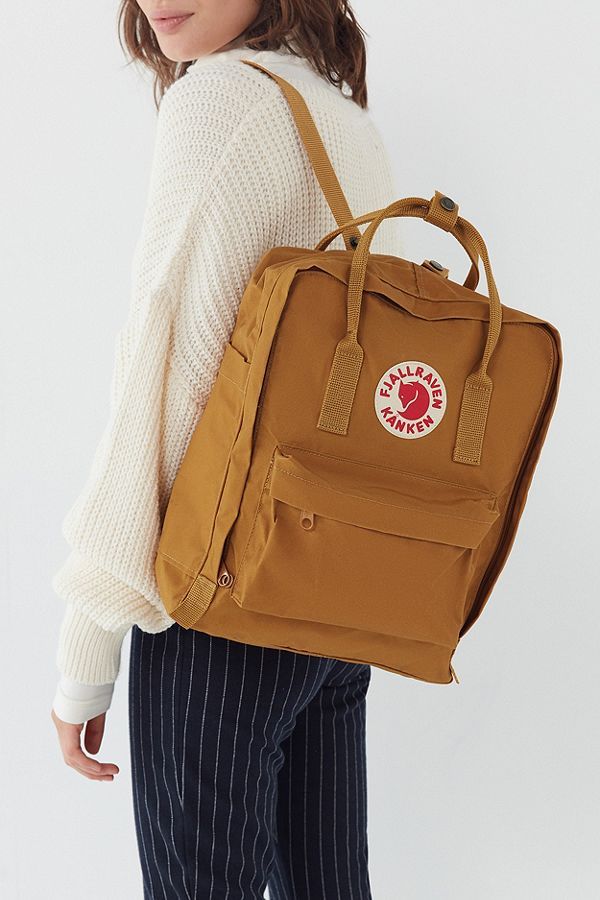 fjallraven kanken — i personally don't want a kanken because i'm looking some more structure/organization BUT they are on sale rn!!! $60 is pretty unreal actually.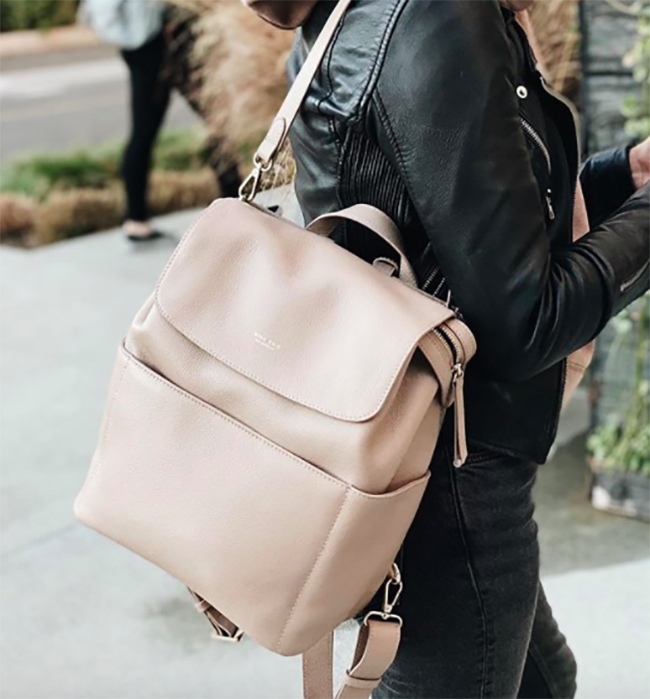 mina baie — not cheap but a few people said how much they love theirs. super handsome!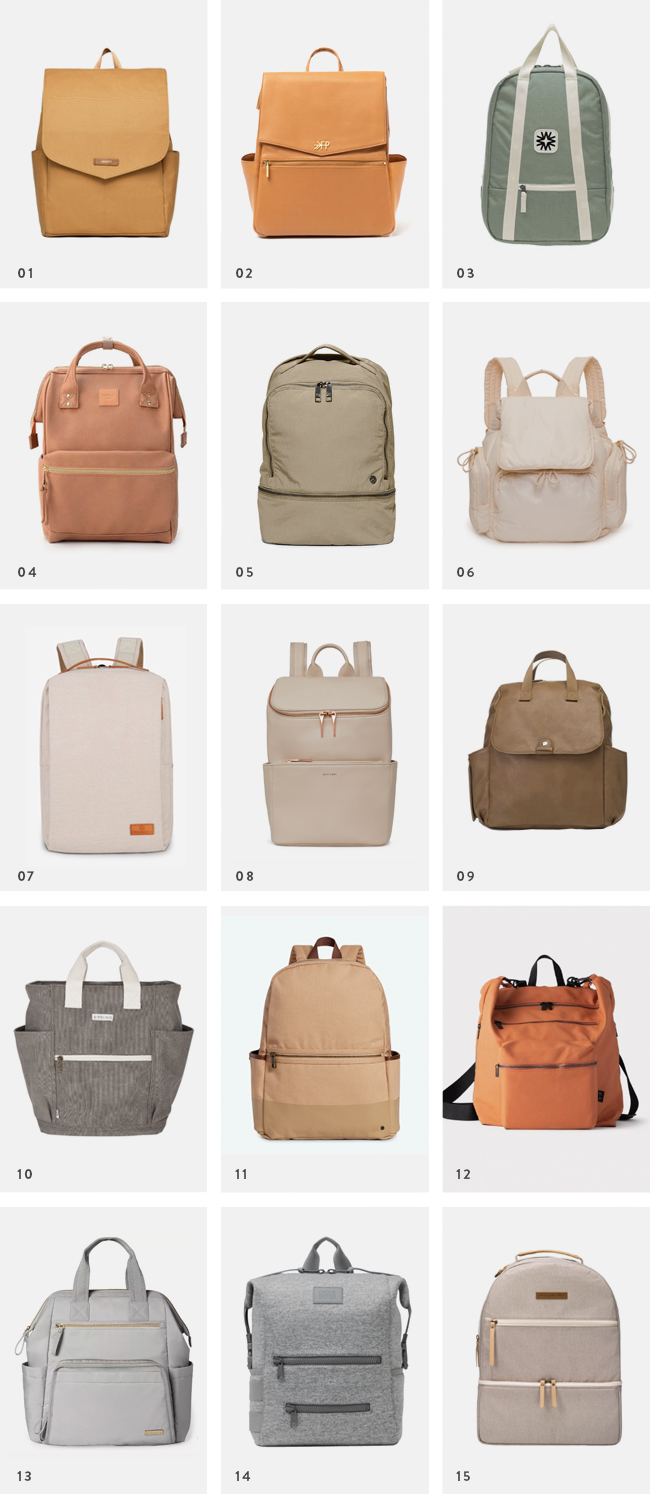 01. a lot of people liked leader bag— the design of all their bags is beautiful and functionally they seem super good (this one is waitlist so i'm linking to their full inventory)
02. freshly picked was recommended a lot, it has 10 pockets and opens wide
03. i love the style of this walker family goods bag! it opens completely flat and has a bunch of pockets
04. this is a really inexpensive amazon option that opens wide like a doctors bag but also looks pretty cute! (plus free returns so maybe worth trying)
05. a few recommended this lululemon backpack, its waterproof and has the bottom expandable pouch which would be perfect for keeping all the diaper gear in!
06. this caraa bag is not inexpensive, but i love the nylon material (so lightweight) and it has a built in phone charging slot.
07. i love how sleek this nordace bag looks but actually has two separate large compartments on either side — a surprising amount of storage!
08. i love this matt+nat backpack— its got such a beautiful design, nice big open form and a phone pocket
09. the babymel convertible has lots of nice style options (some are super husband friendly too) and a side pocket with a wipe dispenser!!
10. so many said they loved their birdling backpacker — it opens pretty wide and has lots of convenient pockets (ATM they don't have a beige option but said they will in a few months)
11. a lot of you suggested state bags — i love the design of this one and has two large zip areas which is super nice to divide by categories
12. this one by oneduo is super unisex style wise and is huge if you like to have everything with you
13. the skiphop mainframe diaper bag is super big and opens nice and wide — a friend of mine has this and loves it
14. lotta recs for this dagne dover indi bag, it looks like it functions really well but tbh its not super my style– i almost didn't include but in case you like it! it looks good just wouldn't be my first choice.
15. soo many recs for petunia pickle bottom — i love this axis bag again for the bottom section where you could keep things separate (it's insulated too so its perfect for snacks!)